Location-Based Light Painting Project Creatively Visualizes Every Photo Taken in a Particular Spot
A clever new project called Location-Based Light Painting is putting a new spin on visualizing the number and specific location of photos taken in any particular spot.
Using a custom-built iPhone app, a speedlight, long exposure photography and geolocation data readily available online, the project literally 'paints' each location into a separate photo to create haunting orb-covered landscapes.
The idea behind the project is simple: Interaction Design student Philipp Schmitt wanted to map photos in a photo, and was looking for a way to do this. What he came up with is incredibly simple, but wonderfully effective:
A custom-built camera flash + smartphone setup queries the Flickr and Panoramio APIs for photos taken at the current geographical position. Whenever there's a photo available, a flash is triggered.

Long-exposure photography captures multiple flash lights — each representing one geotagged photo — and situates them in the place of their origin.
What you end up with is photos like this: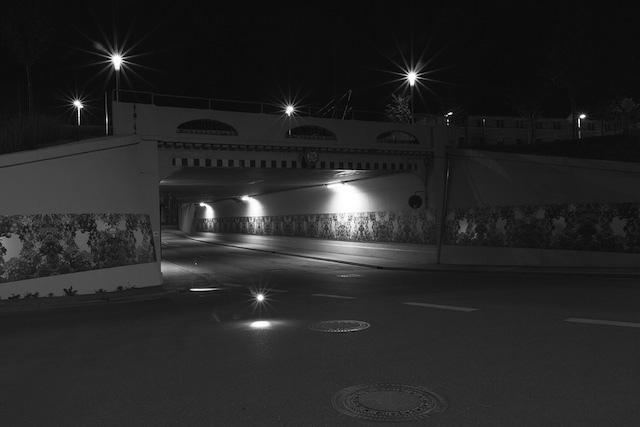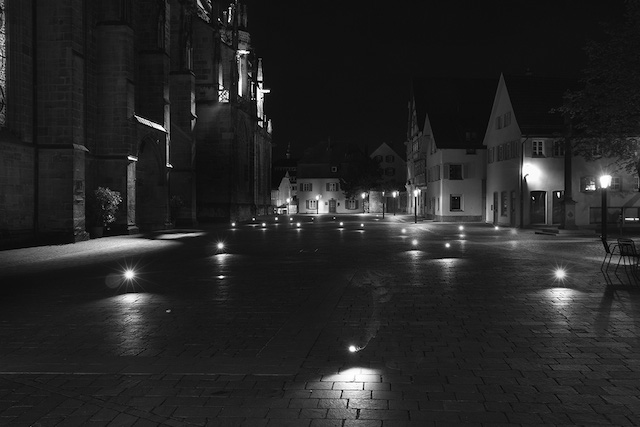 Using just the gear below, he's able to visualize all of the photographs taken in one specific landscape by plotting them in bright white dots.
"I was intrigued by the idea to visualize photography-related data using photography itself," he writes. "Inspired by Immaterials, I decided to use Light Painting as a data visualization method."
But he didn't stop at dots. After he began collecting his 'dot' photographs, he had a thought:
After a few test shots, a new question occurred. What would it look like, if all of the photographers that uploaded their pictures had been there at the same time?

By pointing the flash at a second person instead of the ground, I was able to place photographers' ghosts where they must have stood when shooting their picture.
Thus, a second set of photographs, these depicting the 'ghosts' of the photographers who took the original geotagged photos, were created: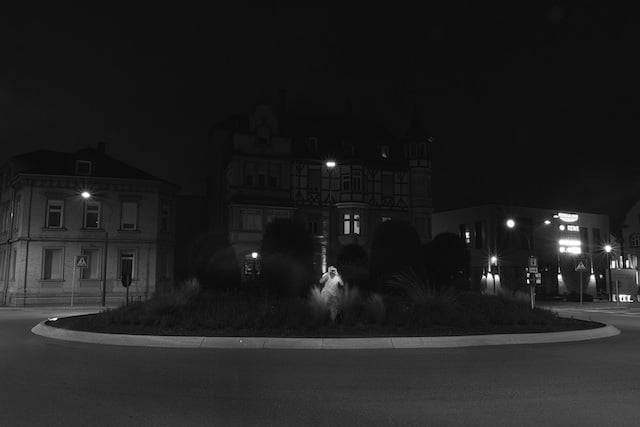 Of course, the photos above weren't always the result of a single shot.
"Due to GPS inaccuracies, a lack of time during exposures and interfering light sources (street lights/cars) many of the final pictures were stitched together from multiple photos," he explains on the project's website. "Still, I kept post production to a minimum in order to retain natural shots."
And you're welcome to recreate his work. The webapp that he wrote to create these shots is available on GitHub, as is the circuit design he used to hook his phone up to the speedlight he was triggering.
Check out the video at the top to see Schmitt and his app in action. And if you'd like to learn more about the project, find out how to do it yourself, or check out more of his photos, head over to the project's home page by clicking here.
---
Image credits: Photographs by Philipp Schmitt and used with permission