Panasonic 4K-Capable FZ-1000 Superzoom May Be the Sony RX10's Worst Nightmare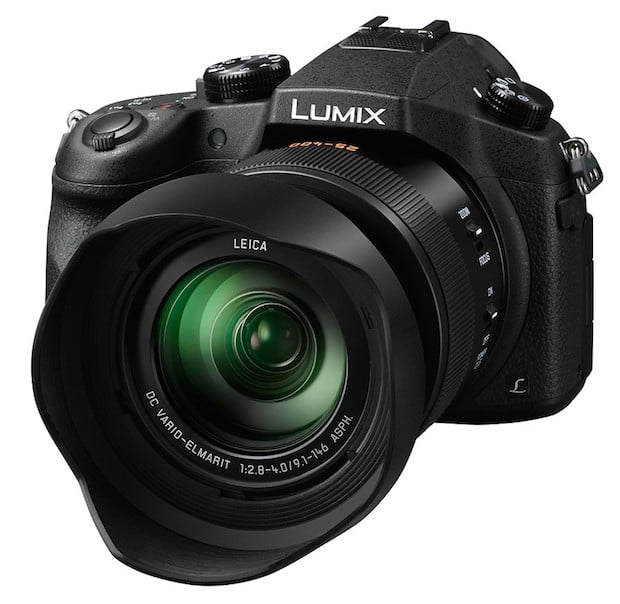 Late last night Panasonic added an exciting new camera to the superzoom category. Dubbed the Lumix FZ-1000, a more accurate name might have been "Sony RX10 Competitor" or, if you're being bold, "Sony RX10 Killer."
Now, we wouldn't go so far as that second statement, but the intention is clear. This is a bridge camera that sports a 1-inch 20.1-megapixel sensor (supposedly the same one from Sony's RX100M3), longer reaching 16x 25-400mm equivalent f/2.8-4.0 lens, 3-inch 921k-dot swiveling LCD, 2.36M-dot OLED electronic viewfinder, built-in WiFi and NFC, max ISO of 12,800 and, the headliner on the spec sheet, 4K 30fps video capability.
This is a potent superzoom that is clearly going after the exact same market as the Sony RX10, whose video capabilities, larger-than-average sensor and bright lens were much-lauded. And while we realize the RX10 holds a constant f/2.8 aperture, it tops out at 200mm equivalent, not 400mm.
Here are a few pictures of the potent Panasonic bridge cam:
The big feature here is definitely 4K capability, and Panasonic is hoping that this will give beginner videographers a cheaper entry point into the Panasonic family than the impressive GH4 offers. But what is that price point? The RX10's MSRP is $1,300, so this slightly more capable bridge cam should cost about the same, right? Not so much.
The FZ-1000, which will arrive on store shelves in late July, will cost consumers only $900 (pre-order here). And with that, we'll let you ponder whether or not this shooter deserves that "RX10 killer" designation some publications are throwing around.