Get 900 Free Amazon Coins for Grabbing These 9 Free Android Photo Apps
Today only, Amazon is giving away 900 free Amazon Coins (worth $9) for downloading 9 free photography Android apps. Ranging from camera apps to editing apps, the free bundle comes in at $17 worth of Android applications for nothing, plus Amazon Coins that are good for future downloads!

Below is a list of the freebie applications, along with a brief summary of each:
Allows you to combine multiple photos into one of 36 adjustable frames.
Mobile photo editing application with support of up to 8MP photos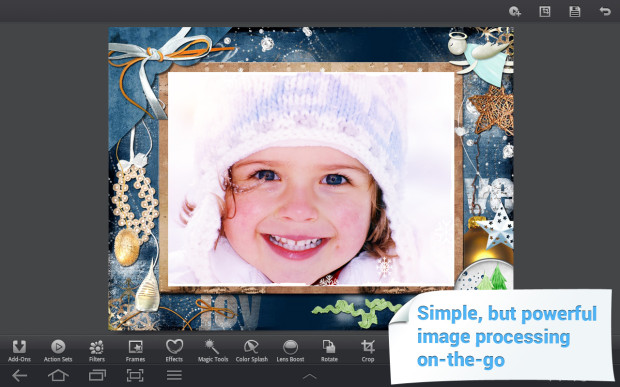 A simple but powerful photo editing application that features 125 unique filters, 40 effects and a plethora of other useful photo utilities for the Android-toting photographer on the go.
A one-click solution for enhancing your images, creating HDR images, capturing fast bursts, and more.
An app that turns your Android-powered Kindle Fire into a completely controllable digital picture frame.
Allows for easy personalization of photos through filters, cropping, framing, and shape & text overlays.
Photo editing app that allows you to remove unwanted objects from photos using just your finger. Essentially content aware brush on a mobile device.
A series of camera filters that turn your images and video into one-of-a-kind sketches, watercolors, pastel drawings and more.
A powerful photo editing and capturing tool that manages to toss everything but the kitchen sink into the app.
---
In addition to receiving the applications for free, each download also earns you 100 Amazon Coins ($1 value), which are good for purchasing other applications. (If you want more info on Amazon Coins, check out this link to read more).
Whether or not you want all of the applications, this is a big win win. You get 9 free photo apps worth $17 on their own, and in the process earn yourself $9 worth of free future downloads. Click on each of the app names above to take advantage!
(via SlickDeals)