Review: f-stop Gear's Loka UL is Feather Light and Feature Rich
Today the good folks at f-stop Gear have launched their new Loka UL backpack. This further extends their Mountain Series lineup of backpacks and is one more example of how f-stop Gear won't sleep on progress.
The Loka Ultralight is their rally sport edition of the ever popular Loka. It's sleeker and lighter without sacrificing any of the horsepower the original Loka is known for.
In the few months I've had with the newly launched Loka UL from f-stop Gear I've had a couple of revelations. One: they've been open since 2006 and I'm just hearing about them now? And two: freedom!
Expanding on the latter: it's that gift of liberation from the backpack gods. They've punished me with lovely yet impossibly heavy backpacks for my entire career. Packs that even without a hint of photography equipment were starting out at damn near 7lbs or more.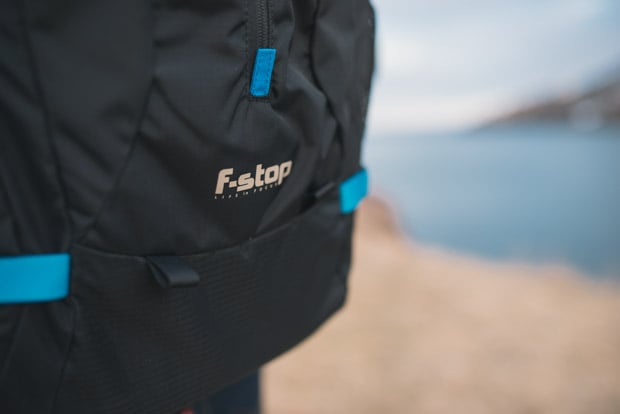 I'm sure you're already familiar with this problem. Finding a good fitting pack, one that's truly capable of not only protecting our lenses through rugged terrain but aiding in our constant pursuit to make a good photograph, is a difficult task. Commonly, you end up on one extreme or the other: comfortable and durable or designed solely for the photographer, lacking any input from the pencil pushes over in the ergonomics department.
f-stop Gear have solved this. Freedom is at hand. And I'll let you in on something else: they solved it a long time ago.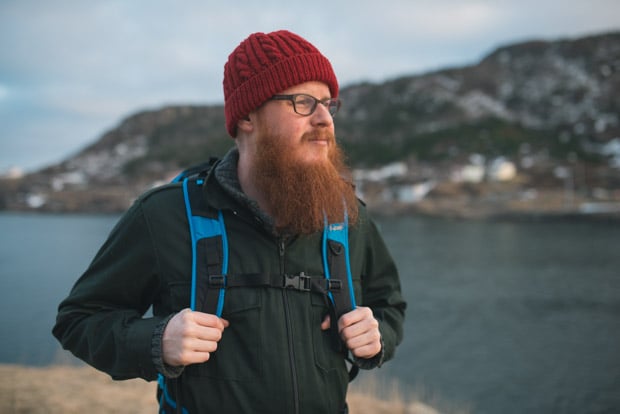 Back country mountain men and women have been digging the f-stop camera back system for some time, and the endless vocal support found on many message boards speaks volumes about the quality you get for your money. A streamlined revision of the original Loka, the new Loka UL will be the eighth bag in the Mountain Series.
First and foremost for current subscribers to the f-stop way of life, it's still an ICU backpack. Nothing changes in this department, but for the uninitiated this may cause you to grumble a little. If you're fluent with f-stop Gear's lineup, feel free to skip a few paragraphs, you already know why that grumbling is unnecessary.
With a price point of around $250 for the bag alone, stare another $60 to $100 in the face for an Internal Camera Unit (or two) and that $250 quickly becomes almost $400. If this sounds like a lot, then you've obviously not shopped for a professional grade backpack this decade.
When you get right down to it, the f-stop Gear ICU methodology is comparatively inexpensive. If you're the kind of person who does various activities each requiring their own bag type then the flexibility afforded by the ICUs is priceless. The task of repacking from one bag to another is one a lot of photographers deal with daily.
It's tiresome, risky and something's always missed. Eventually you're on a job that requires your Magic Arm and it's in your roller… at home.
The most appealing part of the ICU system is its customization factor, it is off the charts. There's no end to the level of adjustments and packing options with the ICUs. It's positively my most favorite aspect of all the f-stop Gear Mountain Series camera backpacks.
As I've said before, I'm all over the place. One day it's a three-hour hike with the goal of shooting a specific set of photos and getting the hell out of there. The next it's a full day hike with plans to eat breakfast, lunch and supper beside the campfire.
When you factor those two features against the less than free wheeling competition, the choice may become easier for you. Having a full-sized Large ICU and a Small ICU lets you go whole hog or half hog, depending on your needs. No need to change backpacks, just swap the ICU.
With that out of the way, lets finally get to the bag. It's light. It's Muhammad Ali light. Floating like a butterfly on your back while you sting photos like a bee.
My first experience hiking with it, packed with a Nikon's D800, 300mm f/2.8, 24-70 and 14-24 and I actually said to a friend "I've forgotten I have a backpack on." He carried it for the next 200 yards or so and had the same sentiments. Keeping the comparisons going while glancing at the weight of several other bags in the same class as the Loka Ultralight, and they all weigh in at between two and six pounds heavier.
In effect, the Loka UL is just like any other backpack you might find. It has all the pockets in all the right spots and includes an internal aluminum frame to better distribute the load on your back. Furthermore, with a plethora of attachment points, additional pieces of gear such as skis, hiking poles or even a snowboard can easily be loaded.
Also, kudos to f-stop Gear for doing something I love and putting the hip belt buckle on the left padded waist arm instead of placing it smack dab in the middle of the belt. The hard plastic waist buckle on every bag I've ever owned will somehow always find a way to stab me and no one needs that.
It has space for a hydration bladder and the forward facing port for the tube to come out. You access your camera gear via the flappy door also acting as your back padding. The hydration bladder fits inside a sleeve on the interior, backside of the ICUs. Good just in case it leaks.
The ICUs themselves can be jammed in via the back door or via the secret (OK, not so secret but it was a few days before I'd discovered it) opening at the top, which allows for the ICUs to be slipped in without needing any muscle.
Besides the big compartment for your gear, there's a top pouch perfect for a little grub, a first-aid kit and some tools. Your go-to bits-n-bobs that you could need at a moment's notice. A second vertically zippered pouch finds itself smack dab in the middle of the pack's mid-section. It isn't large but I found it just right for a pair of gloves and heat packs.
The only thing I found myself wanting was a small convenience pouch on either hip belt arm, their absence further driving home f-stop's drive to go ultralight.
Besides the ICU components, f-stop Gear also has a line of small single lens barrel cases called "Dakota Component System" that are designed to be affixed on the exterior of your pack should you need to free up a little internal space.
I personally love these because, should I want to leave my pack at camp after a long hike, I can stick one on my belt, rolling out quicker and lighter than when I came in.
To answer a burning question for all of those current Loka owners, "Do I upgrade to the Loka Ultralight?" the answer isn't simple. Firstly, the objective differences are weight and weather/terrain proofing. The Loka UL is lighter than its big brother by almost one and a half pounds but still has the same 37L capacity.
As I've alluded to already, the UL = ultralight and boy is it ever. Now, 1.5lbs isn't a lot, except when you're shaving it from a meager 3.45lbs to begin with. That's nearly 40% trimmings.
But that weight reduction comes at the cost of resiliency. In my experiences with the Loka UL I've been impressed. I was caught in a heavy downpour without a rain cover and on open terrain. Up sh*t creek as they say. Once I got to cover, I didn't find one drop inside the Loka UL.
Yes I had sprinted the quarter-mile but I would suspect it's more to do with the Durable Water Repellent treatment and PU2 coating f-stop Gear apply to the backpack. While not advertised as "waterproof" I see no reason for alarm in at least short bursts of torrential rain, reaching for the cover only when guaranteed a day long Wet-n-Wild-esque affair.
Another aspect of resilience is physical abuse and damage. If you're scaling mountain sides with sharp shale and jagged edges all baying for camera-bag-blood, then perhaps the Ultralight version of the Loka isn't for you. Its featherlight nature is certainly more susceptible to a gash than its heftier sibling. I had good experiences with it in tight brush, actually blazing through thicker trees with an aggressive pace that — more than once — had me certain I'd punctured a new and unneeded hole in the side of my Loka UL.
I was wrong. It stood up quite well against my torture tests and I suspect long term it'll be plenty strong for even the more adventurous PetaPixel readers. Being made of 210D ripstop nylon is a major component to long term durability and though it may not survive a 100ft fall off the side of a mountain, few bags would.
Conclusion
It's rare for me to take this quickly to a camera bag of any shape or size. More times than I'd care to admit, a newly purchased backpack will find itself stashed in my closet for a month. Working that new gear into your routine can be a difficult task at times. Suddenly, the waist belt pocket you'd grown to love is absent and the hydration tube comes out over your left shoulder, not your right.
It's the little quirks that sometimes conspire to become a full-blown case of the 'ARRGGH!'s.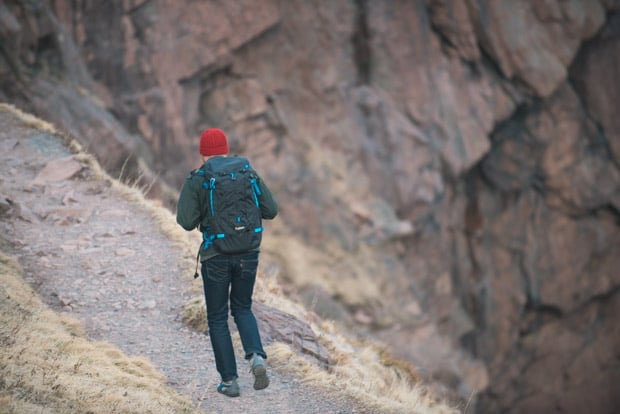 The Loka UL and I? We didn't skip a beat. This might come across as a sell, but it isn't. Trust me. I've never before felt a backpack intended for all day use feel so right from the start.
The one moment I keep coming back to — and certainly annoyed my friends with — was that first day when I had the realization that I'd forgotten about the nearly 10lbs of gear on my back. With any other bag I own that would have been 15 to 20lbs because of the standard weight of a photographers hiking backpack.
Though adventure photography oriented Loka UL isn't without its caveats and yes, the initial investment may seem daunting for a newbie, it must be stated loud and clear: the payoffs are worth every single penny.
Available only in the black with blue accent you see above, pre-order has opened today. I wouldn't sleep on this if you're considering the Loka UL as your 2014 summer backpack, as the popularity of f-stop Gear's bags very frequently outstrips supply.