Photoshopped Portraits Paint a Creepy and Cuddly Picture of Infamous World Leaders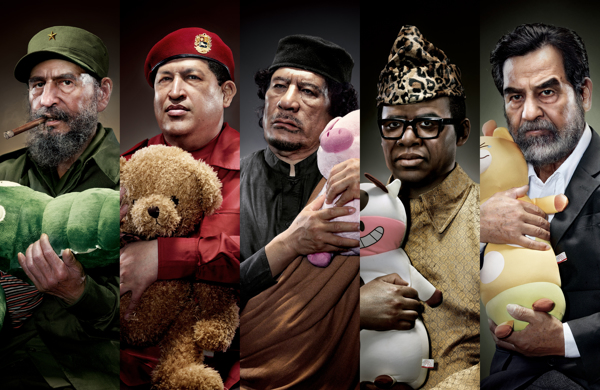 What happens when you use a generous dose of juxtaposition in combination with some digital retouching skills? You end up with a rather humorous series of images that show the softer side of some of the most infamous men to ever walk this Earth.
Titled "celebrity" and created by Chunlong Sun, this collection depicts five of the most infamous world leaders from recent history, all of them holding stuffed animal. From Fidel Castro to Muammar Gaddafi, Sun used look-alike stand-ins and used some impressive post-production to achieve the desired results.
Take a look at the remaining images below, including the rather impressive comparison between the stand-ins and their less friendly counterparts:
(via Visual News)
---
Image credits: Photographs by Chunlong Sun