New Sigma 50mm Gets Full-Time MF, USB Dock Coming to Sony & Pentax Mounts
In addition to actually announcing the much-praised 50mm f/1.4 Art lens last week, Sigma also revealed a useful unknown feature for the new 50, as well as some hardware updates for their entire glass line-up.
The first piece of info Sigma shared is that when using Sigma's USB dock alongside the soon-to-be-updated Sigma Optimization Pro software, the 50mm f/1.4 lens will be able to activate a full-time manual focus function. This will allow you to switch the lens from auto to manual without the need to change the switch on the barrel of the lens. All it takes is a simple turn of the focus ring and the lens will know you're wanting to take over.
While it's possible that accidental bumps to the focus ring may cause confusion, it's a nice option for photographers who want a bit more control when shooting on-the-fly. The updated software is said to be coming out on April 18th, so the update will be ready before the first lenses even ship.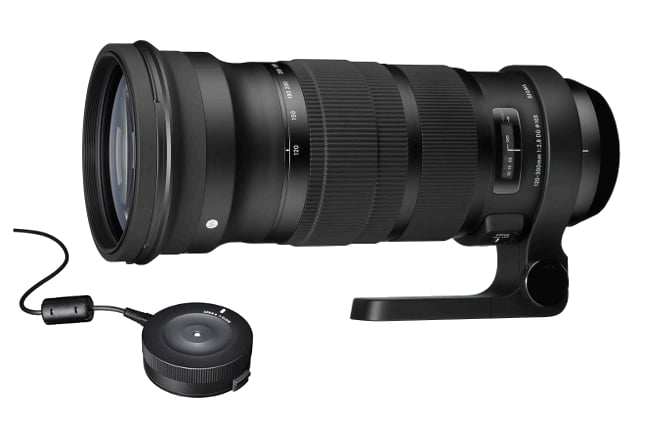 The second bit of information is that, starting at the end of the month, Sigma will ship its USB dock in both Sony and Pentax mounts in addition to the initial line-up of Canon, Nikon and Sigma.
Granted, the announcement has only been made for the Japanese market, but it's probably a safe bet that it'll make its way across the pond in a month or so. As noted by Imaging Resource, the following lenses will work with the impending Pentax and Sony mounts:
35mm F1.4 DG HSM Art
30mm F1.4 DC HSM Art
18-35mm F1.8 DC HSM Art
24-105mm F4 DG HSM Art (Sony only)
50mm F1.4 DG HSM Art (Sony only)
17-70mm F2.8-4 DC MACRO HSM Contemporary
18-200mm F3.5-6.3 DC MACRO HSM Contemporary
It's worth noting that not all of these lenses are currently available on Pentax or Sony mounts, but perhaps this additional functionality means they soon will be.
(via Imaging Resource)