Pentax Announces Special Edition Q10 Designed for Evangelion Anime Fans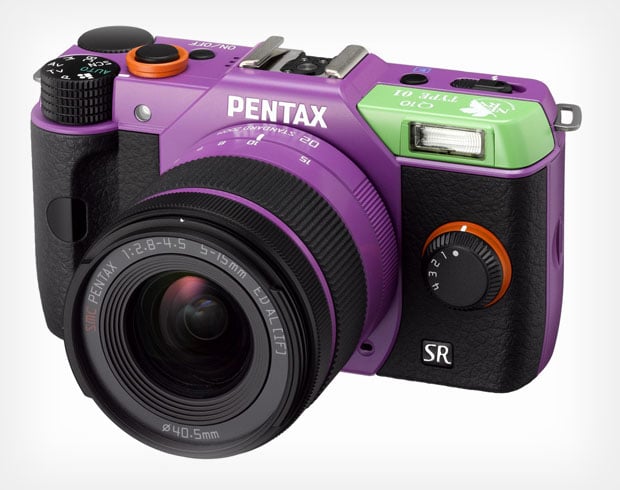 It seems camera companies are trying to target Japanese anime fans these days. In September 2011, we wrote about how Leica had teamed up with the designer of Gundam (not to be confused with Gangnam) for a limited edition mech-themed V-LUX 30 digital camera.
Now Pentax, the king of bizarre special edition cameras, has forged an anime partnership of its own. The company has announced a limited edition line of Q10 mirrorless cameras that carry Neon Genesis Evangelion branding and colors.

Fans of the anime series will be able to chooes from three cameras (TYPE00, TYPE01, and TYPE02) that are white, purple, and red (respectively). Only 1,500 units will be produced, and only Japan-based photography/anime enthusiasts will be able to purchase them.
As with all of Pentax's other novelty designs, the camera itself will offer standard stock specs. These include a 12.4-megapixel 1/2.3-inch CMOS sensor, an ISO range of 100 to 6400, a 3-inch LCD screen on the back, and HD movie recording.
Here's the geeky NERV logo that appears when you boot up the camera
If you're in Japan, you can try to pick one up starting in April 2013 for a price of ¥59,800, or around $660. (You can currently buy a standard Q10 in the States for around $100 less.)