360 Panorama is a Free Download This Week on iTunes
360 Panorama has come a long way since we first shared it two years ago, going from an unpolished app with some highly negative reviews to one of the most popular camera appears boasting thousands of reviews and a 4.5 star rating.
It has come so far that this week Apple selected it as the iTunes Free App of the Week.

The app turns your iPhone, iPod, or iPad into a 360-degree panoramic camera. Similar to Microsoft's Photosynth, you "paint" in each panorama by panning your camera around in every direction.
As you point your device in each new area, the app fills in the panorama and automatically stitches it to existing pieces. Here's a video showing the app in action:
Once panoramas are created, they can be captioned and then shared with family and friends through email or social networking services.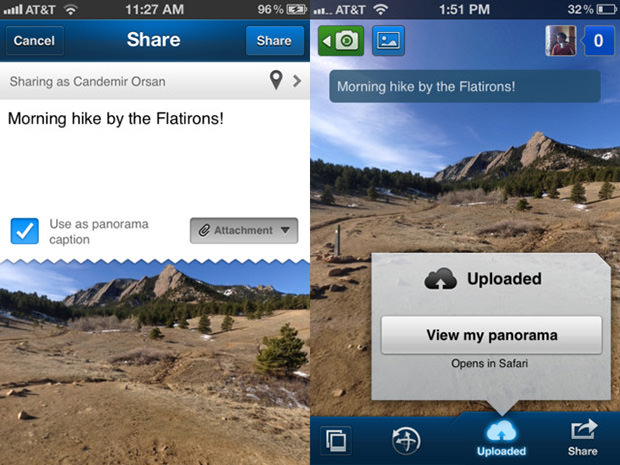 To view photographs, you can simply wave your device around — the built in gyroscope will turn the screen into a "window" into the virtual world.
The free app of the week is refreshed every Thursday, so you have two more days to grab this one for free!
360 Panorama by Occipital (via 1001 Noisy Cameras)
---
Update: By the way, the app can also be used to easily shoot stereographic (i.e. "little planet") images! (thx Joshua)