TIME Selects Canon and Sony Cameras as 'Best Inventions of 2023'
TIME has announced the 200 best inventions of 2023 and three cameras have made the cut in the consumer electronics segment.
Alongside products like the LG Signature OLED M 97-inch television, Samsung Galaxy Z Flip5 smartphone, and Intel Thunderbolt 5, TIME recognized a pair of Sony cameras, the Sony a7R V full-frame mirrorless camera and the Sony FX3 cinema camera.
The third camera on the list is demonstrably less consumer-oriented — the Canon MS-500, the world's first ultra-high-sensitivity interchangeable lens camera with a SPAD image sensor. Canon also made TIME's list of best inventions last year with its unique Canon RF 5.2mm f/2.8 L Dual Fisheye lens designed for creating virtual reality (VR) content.
In its explanations for its three camera selections, TIME lauds the a7R V for its AI-powered autofocus system. The a7R V sports a dedicated AI processing unit, which helps the camera swiftly and accurately identify and track a diverse array of moving subjects.
As for the Sony FX3, TIME notes that the camera has made filmmaking more affordable and accessible. Famously, the FX3 was heavily used by award-winning filmmaker Gareth Edwards (Rogue One: A Star Wars Story) in his new sci-fi epic, The Creator. PetaPixel recently chatted with the blockbuster film's visual effects supervisor, Jay Cooper, who talked about Edwards used the FX3 because it's compact, lightweight, and very good in low light.
Rounding out the camera choices is the Canon MS-500, which TIME calls "The most powerful camera." PetaPixel explained that the 3.2-megapixel camera can see subjects from several miles away, even at night. The SPAD sensor is extremely sensitive, and unlike traditional CMOS image sensors, a SPAD sensor measures each light particle that reaches every pixel of the sensor.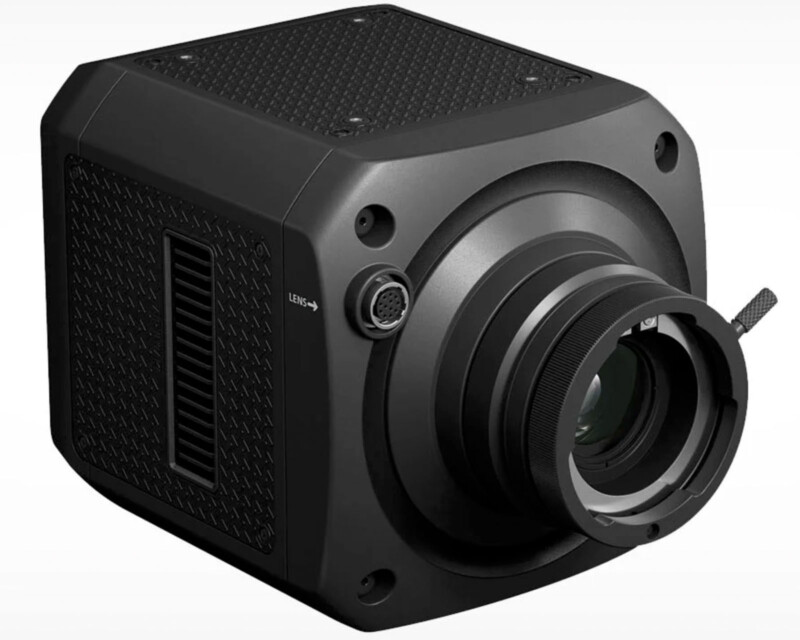 "The SPAD sensor uses a technology known as 'photon counting,' which counts light particles (photons) that enter a pixel. When incoming photons are converted to an electric charge, they are amplified approximately one million times and extracted as digital signals, making detecting even small amounts of light possible," Canon explained in August.
TIME's full list of the 200 best inventions of 2023 is available on TIME's website.