Leica Sofort 2 Hybrid Instant Camera Shoots Digital and Prints Analog
Leica has announced a new instant camera, the Sofort 2. Arriving just over seven years after the original Sofort, Leica's first instant camera, the Leica Sofort 2 is a hybrid instant camera, meaning that alongside shooting on instant film, it now offers photographers the option to save digital images permanently.
The digital image pathway is a two-way street on the Sofort 2. Users can send photos from the Leica Fotos smartphone app to the Sofort 2 for printing, including images captured with other Leica cameras.
"Since 1947, instant cameras have offered a new photography experience, which gained cult status, especially in the 1970s and 1980s. Back then, the instantly printed photo symbolized acceleration, whereas in today's fast-paced world, it represents a moment of pause and relief," writes Leica. The company says that the Sofort 2 "seamlessly combines fleeting digital moments with the enduring analog world."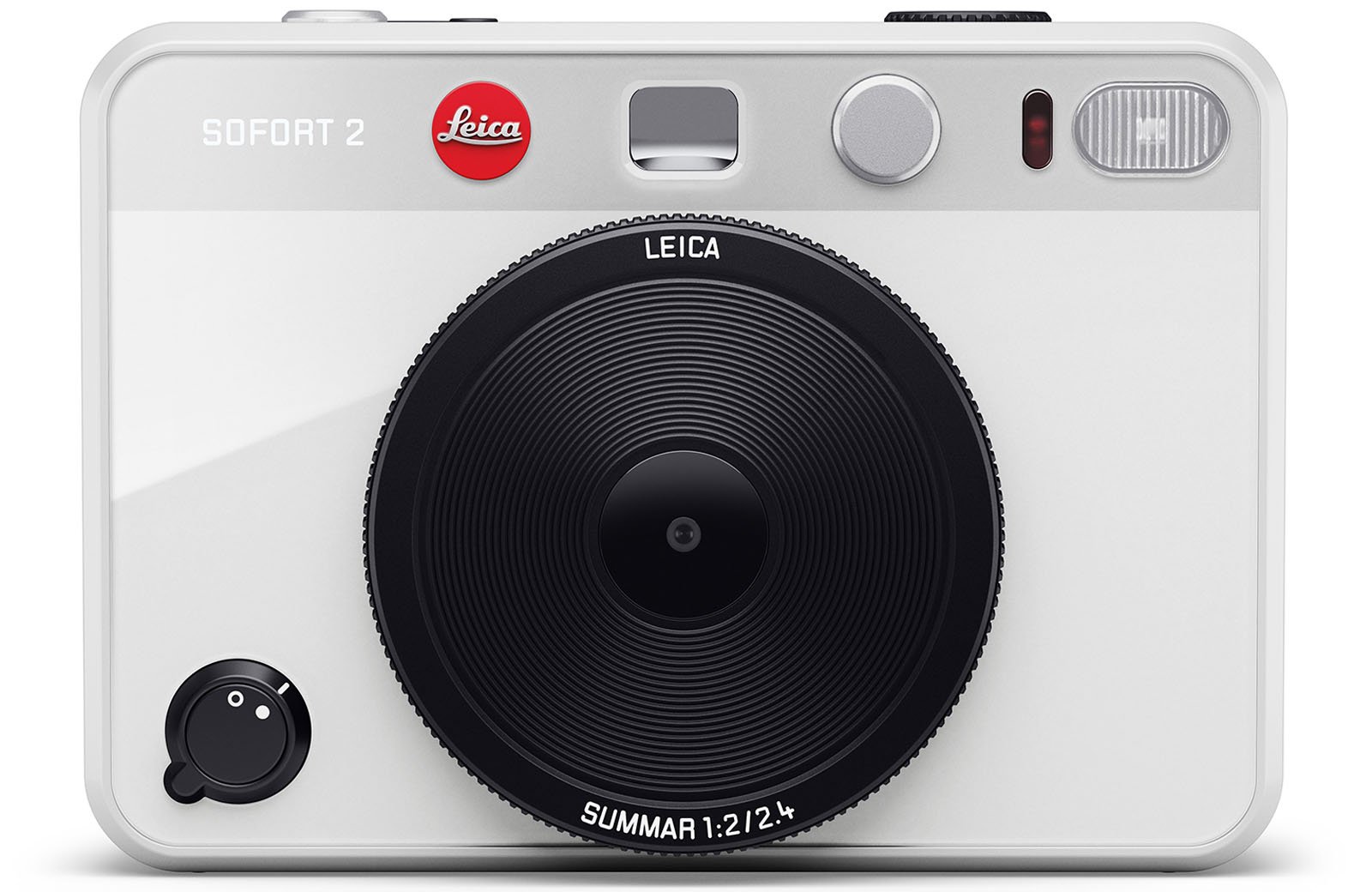 In typical Leica fashion, the Sofort 2 is stylish. The camera retains the same boxy shape with rounded corners as its predecessor, although Leica has streamlined some accents. Still present and prominently featured is the iconic Leica red dot logo.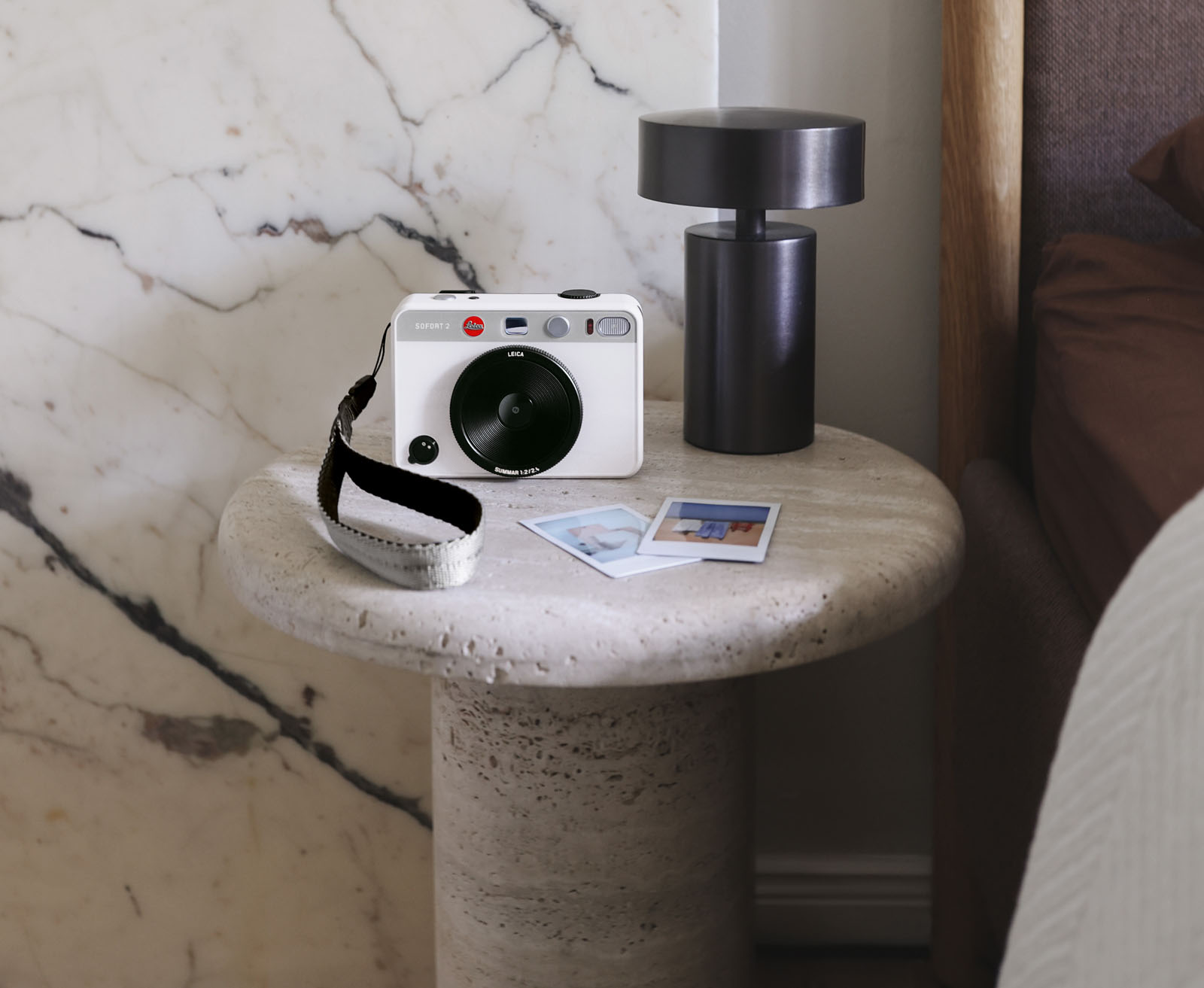 Available in black, white, and red, the stylish hybrid camera is designed with ease of use in mind. It includes a selfie mode with a separate shutter button, a landscape mode, and a macro mode that enables close-up shooting at just under four inches.
The Sofort 2 is built using a synthetic housing with a polycarbonate frame. The camera weighs 320 grams without a film pack inserted and features a USB 3.1 Gen1 Type-C interface. It also has a standard 1/4-inch tripod thread on the bottom. The camera has enough storage for about 45 images, although its capacity is expandable via a microSD/microSDHC card slot.
The camera also includes 10 lens and 10 film effects for photographers to flex their creative muscles. Available creative effects include vignette, soft focus, blur, fisheye, color shift, light leak, mirror, double exposure, and half-frame.
The Sofort's built-in lens is a Leica Summar 2.4mm f/2, equivalent to approximately a 28mm lens in full-frame terms. The camera sports a Type 1/5-inch CMOS image sensor, which is very small, as evidenced by the significant crop factor — 2.4mm to 28mm is significant. The sensor captures 2,560 x 1,920 images, which works out to 4.9 megapixels.
However, the output resolution of the Sofort 2 is not 2,560 x 1,920; it is 1,600 x 600, or 800 x 600 in the case of image output via the Fotos app. The Leica Sofort 2 prints to Leica instant film packs, including Sofort color film pack (mini) — warm white and Sofort color film pack (mini) — neo gold.
Since the Sofort 2 is a hybrid camera, it now sports a rear display, unlike the original Sofort. The 3-inch TFT LCD has approximately 460,000 dots, and the Sofort 2's control and menu layout is reminiscent of other Leica digital cameras.
Pricing and Availability
The Leica Sofort 2 will be available globally through Leica Stores, the Leica Online Store, and authorized Leica dealers starting on November 9. The Sofort 2 will retail for $389. Alongside the camera, Leica will release various accessories, including stylish wooden picture frames, wrist straps, carrying straps, bags, and more.
---
Image credits: Leica