Leica Unveils the Sofort, Its First Instant Camera
Leica today officially announced the Sofort, the company's very first instant camera. It's a compact snapshot camera that shoots Fujifilm Instax Mini film.

The Sofort has a unique Leica-designed camera body that comes in orange, white, and mint colors.
The camera's creative tool features preset modes for Automatic, Party & People, Sports & Action, and Macro, helping you shoot properly exposed photos in a wide range of situations. There are also options for shooting multiple exposures, time exposures, self-portraits, and self-timer photos.
What's more, the camera offers manual control overrides: you have the ability to change focusing distance, toggle the flash, and adjust image brightness to be higher or lower.
For those who enjoy shooting selfies, the camera features a rectangular mirror on the front that helps you frame your face.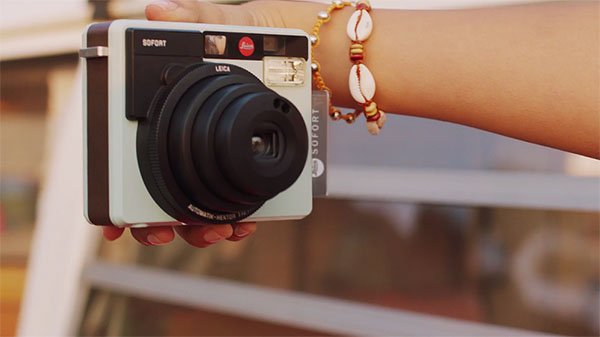 Other features and specs include a 60mm f/12.7 (34mm in 35mm equiv) lens, shutter speeds of 1/8 to 1/400, a 0.37x optical viewfinder, and a 100-exposure battery life.
In addition to announcing the Sofort, Leica has unveiled two lines of Leica-branded film. One is a standard color film and the other is a black-and-white Instax Mini film. Unlike Fujifilm's Instax Mini film, which have whiter boarders, Leica Sofort instant film features warm cream borders — a nod to "the nostalgic character of instant photography," Leica says.
The Leica Sofort will be available starting in November 2016 for $299. The Leica Instax Mini film packs cost $13 for a pack of 10 color exposures, and $16 for a pack of 10 monochrome exposures.