TTArtisan Brings Its 50mm f/1.4 Tilt Lens to Micro Four Thirds
After announcing its 50mm f/1.4 Tilt Lens for Canon RF, Fujifilm X, Leica L, Nikon Z, and Sony E mounts last year, TTArtisan has released its compact tilt lens for Micro Four Thirds cameras.
Given the diverse mount compatibility of the manual-focus lens, it is no surprise that it was designed to work for a wide range of sensor sizes. While the 50mm f/1.4 lens delivers an equivalent focal length of 75mm on APS-C cameras such as Fujifilm X Series models, it will provide an equivalent 100mm focal length on Micro Four Thirds cameras.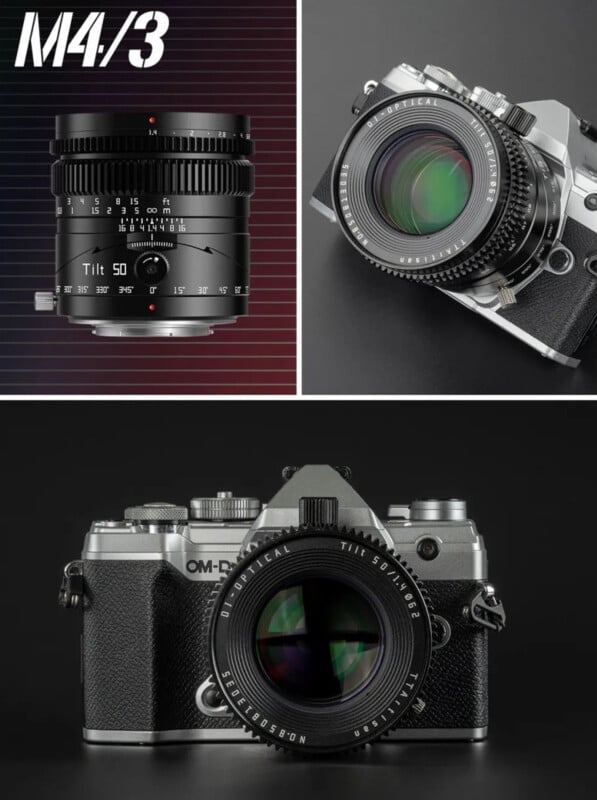 The lens incorporates seven elements organized across six groups, including a high refractive index element. TTArtisan promises "outstanding image quality" with minimized aberrations and reduced distortion.
The manual lens can focus as close as 50 centimeters (about 18.7 inches). Thanks to the two times crop factor, the lens will offer better magnification on Micro Four Thirds cameras. The lens sports a 12-bladed aperture diaphragm and accepts 62mm front filters.
Alongside the focus and aperture rings, the lens also includes tilt controls that offer eight degrees of tilt and can be rotated 90 degrees. Photographers can achieve what TTArtisan calls a "Lilliput" look by rotating the lens. Named after the tiny people in Gullliver's Travels, this look makes objects appear much smaller in the frame and gives images a miniature toy appearance.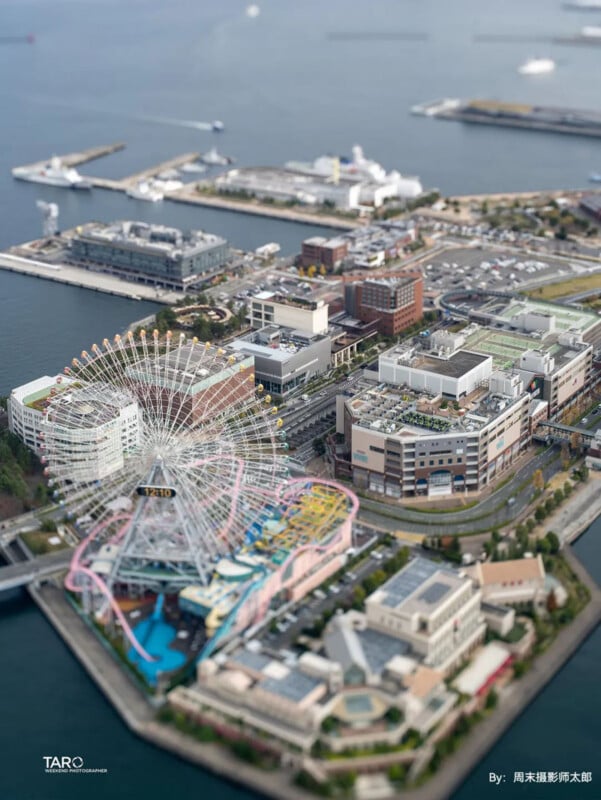 Of course, while the tilt and rotation allow for very stylized images, when the tilt function is disabled, photos look normal for a 50mm f/1.4 prime lens. The tilt ability provides photographers additional control over the out-of-focus area of their shots, which TTArtisan says makes photos look more artistic.
"The true magic of this lens lies in its tilt feature, allowing you to explore tilt photography like a seasoned pro. Craft unique perspectives, transform ordinary scenes into miniature worlds, and bring your vision to life with a touch of artistic flair. Whether you're capturing soulful portraits, expansive landscapes, or intricate architecture, the 50mm f/1.4 tilt lens unlocks a realm of creative possibilities," explains TTArtisan.
Although the tilt function enables "Lilliput" images with dramatic out-of-focus areas, the tilt function can also be used to achieve a greater depth of field, allowing more elements in the frame to be sharp. PetaPixel's guide to using tilt-shift lenses for product photography closely examines how tilt lenses offer photographers much more control over perspective, distortion, and depth of field.
The TTArtisan 50mm f/1.4 Tilt Lens has been built with photography and videography applications in mind. For video users, the lens' focus and aperture rings are made to fit most focus followers, like purpose-built cinema lenses.
The TTArtisan 50mm f/1.4 Tilt Lens is available from Pergear for $199 in all its mount options.
---
Image credits: Pergear