Xiaomi 13 Ultra Review: A Camera That Happens to Have a Phone Attached
If there was even a sliver of doubt that Xiaomi wanted the mobile photography crown, the 13 Ultra is the phone to dispel that notion and cement that pursuit. Xiaomi equipped it with the tools to take on the best, no matter who the other brands are.
We saw this coming from previous models, particularly the 12S Ultra and 13 Pro, both driven by custom Type-1 (13.1 x 9.8mm) Sony IMX989 image sensors and a growing partnership with Leica on the software side. The approach is only getting more comprehensive with each successive device, leaving the 13 Ultra to stand out as one of the most feature-rich camera phones available.
This is as close as most will get to it since it's currently only out in China, but rest assured, what's in this phone is coming to a Xiaomi device near you in the near future.
Xiaomi 13 Ultra: Design and Build
The lineage of the 13 Ultra is pretty clearly from the 12S Ultra, down to the circular module and leather back panel, and right out to the front, where the 6.7-inch AMOLED (3,200 x 1,440) screen retains the same curved edges and Gorilla Glass Victus protection. Xiaomi likes this panel a lot, given it also outfitted the 13 Pro with the same one.
Relative to those devices, there are no major design surprises here with the 13 Ultra. But that's not bad, if you ask me. There's an air of luxury to this phone, chiefly because of the taste applied to it, from the texture of the back to the gold ring lining the camera module. When you hold it, you truly feel like you have a camera in your hand and a high-end phone to boot.
Changes under the hood include the speedier Snapdragon 8 Gen 2 chipset, an uptick in graphics performance, and a slightly larger battery. The base model starts at 12GB of RAM and 256GB, though other variants can take those numbers as high as 16GB and 1TB, respectively. It retains the IP68 protection to protect all components, including the dual-SIM tray.
Xiaomi 13 Ultra: Camera Features
Few phones take photography seriously to the point where the design is decidedly camera-focused, but Xiaomi went above and beyond. It offers a separately sold photography kit made up of a case, grip, lanyard, and rings to screw onto the module to place 67mm filters. The grip pairs with the phone via Bluetooth to get the shutter button and zoom slider working, but doesn't have its own USB-C plug to power the phone or pass through a charge. Instead, you flip the latch and slide the grip out to reveal the phone's own port when it's time to charge. Put together, the 13 Ultra and optional photography kit looks and feels like a real point-and-shoot camera.
The main 50-megapixel (23mm equivalent) camera's Type-1 sensor is the same Sony IMX989 as the others, only this time you get a variable aperture at f/1.9 or f/4.0. This isn't a new concept, but it's the first time we've it outside of the Sony Xperia Pro-I or since Samsung first took a stab at it with the Galaxy S9. It defaults to 12.5-megapixels via pixel binning, but as always, gives you a 50-megapixel full resolution mode to shoot with when you want all the pixels.
Following that are three other lenses to round out the quad-camera array. There are two telephoto lenses, both 50-megapixels: one is a 75mm equivalent at 3.2x optical zoom (f/1.8 aperture) and the other a periscope 120mm equivalent (f/3.0 aperture) at 5x optical zoom. Each has optical image stabilization and dual-pixel phase detection autofocus, making them easier to shoot within varying conditions. Then there's the 50-megapixel ultrawide (12mm equivalent) with a 122-degree field of view and f/1.8 aperture — although it doubles as a macro shooter, too. All three of these lenses use the same Type 1/2.51 Sony IMX858 image sensors to keep things consistent.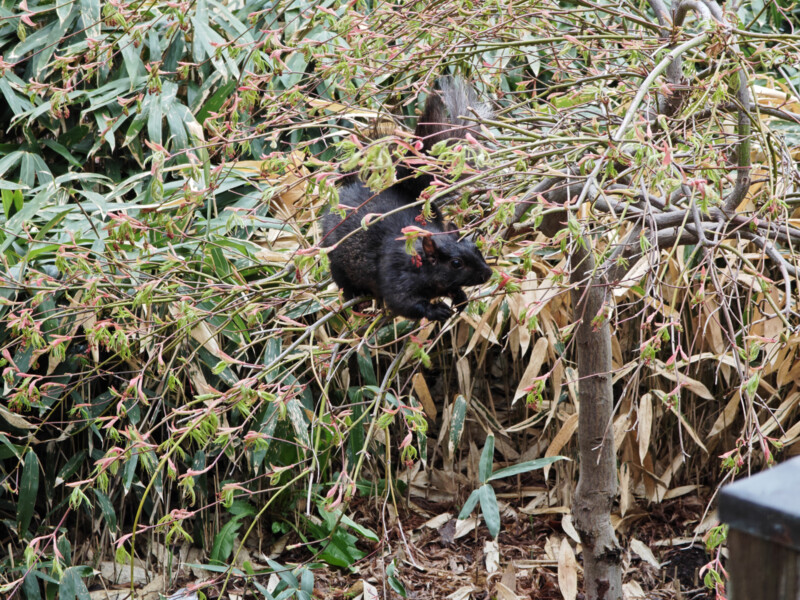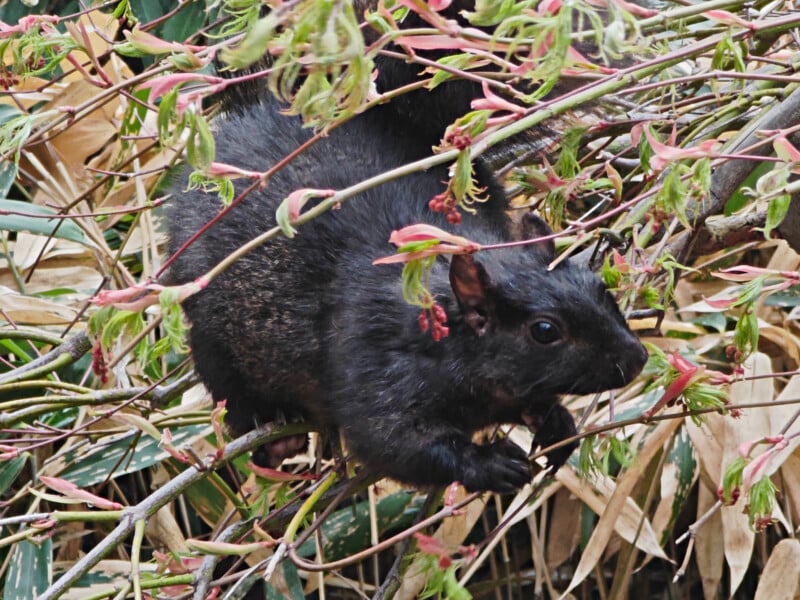 Leica lenses cover all of them, expanding its collaboration with Xiaomi to include more hardware design on top of the obvious input it has on the software side. The front-facing camera is a 32-megapixel (22mm equivalent) with f/2.0 aperture, yet without any real interesting elements beyond that.
Xiaomi 13 Ultra: Software Features
As before, Leica Authentic and Vibrant are the two main shooting profiles available to choose from, which work in multiple modes like Photo, Pro, Portrait, Night, and Fastshot. Leica's filters are also slowly expanding with sepia and blue options available in almost every mode to go with the existing color and black and white options. Other classic film simulations return to add more nostalgia and creative flair should you want to give those a chance.

Fastshot is the newest mode, which is based on hyperfocal distance shooting, where the mode predetermines distances that subjects would be in focus at 0.6 meters, 1.2 meters, and 5 meters. The idea is that you double-click the volume down button to simultaneously turn on the camera and take a shot in just 0.8 seconds. It's a great idea for quick snaps, even if it comes with a 50-50 proposition of producing a terrible image, but the range in focal distances definitely gives you a fighting chance of getting the right depth of field fast.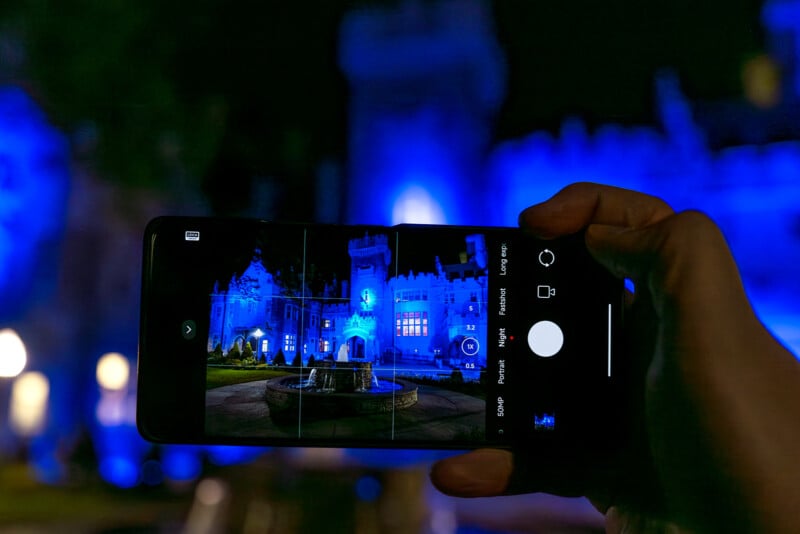 While not new, Xiaomi is also challenging the likes of Google on the editing side, particularly with the Remove Object feature under the Erase button. Think of Magic Eraser and you get the idea, only the results haven't quite reached Google's level yet. That may come sooner than later and is something to look out for.
Xiaomi 13 Ultra: Image Quality
Main camera
Considering what the other two Xiaomi phones could do, the 13 Ultra comes with some predictable results, which serves the phone well from the start. The biggest difference is the variable aperture. Now, instead of sticking to a shallower depth of field, you get some variance in that regard. That doesn't equate to a sharper overall image at either f-stop, though you will notice it in subjects with some distance behind them. For instance, if I was shooting tulips head-on or a car at an angle, setting the main camera to f/4 would increase the odds more of the tulips and car were in focus.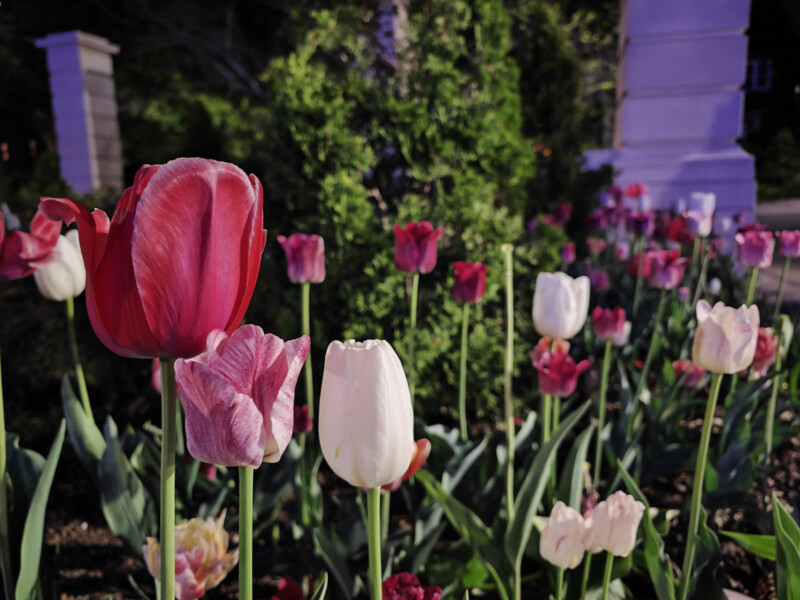 There's a lot to experiment with in the main Photo mode alone, much less everything else. Tap the menu up top and you get the idea. Some features, like the AI camera and Voice shutter, draw less enthusiasm in my view, but others like the Leica styles, macro, and motion tracking make things interesting. Night mode can also kick in automatically in low-light conditions unless you go into the settings to turn that off.
Leica's modes and filters still rule the day, presenting a kind of authenticity that isn't always obvious in other handsets. Dynamic range is excellent, as are the colors coming out of the two Leica modes. Night and low-light shots continue to get better in both detail and color, suggesting Xiaomi and Leica are figuring out how to best apply software effects to restrain certain excesses, be it sharpening or lowering contrast. I'd still like to see the option to control the length of the exposure for nighttime shots, but hopefully, that's something we can look forward to. Basically, its versatility meets consistency, which only makes the phone a more reliable shooter in varying conditions.
Ultra-wide and Telephoto Lenses
An extra telephoto lens doesn't hurt for those times when a shorter zoom frames a shot so much better — even more so when dealing with crowds. Xiaomi's ability to maintain excellent detail from farther away only adds to how much trust the 13 Ultra builds in short order. Naturally, they won't match the quality output of the main camera, but there's no dramatic degradation in spite of the smaller image sensor and focal length. It's a bit of a shame Xiaomi moved the macro shooter to the main camera because the telephoto lens made it a lot easier to shoot up close without casting shadows. At the same time, it was also more susceptible to handshake, so I can also understand the move. It's not a total loss though since you can still take decent macro shots with either telephoto lens.
Unfortunately, hybrid zoom isn't especially good here, dropping off a whole lot after 10 to 20x zoom. The phone can go up to 120x, but the resulting images are horrendous.
The ultra-wide has one of the widest fields of view of any phone currently available, which is great for squeezing more into a frame, even if you lose a little detail along the fringes. What's especially impressive — and that also goes for the telephotos — is the consistently good output in both bright and low-light settings.
Ultra-wides can be erratic at night depending on available light, so the 13 Ultra will likely be a pleasant surprise if you've never used a Xiaomi phone before.
Portrait Mode
Xiaomi didn't change anything with the Portrait mode's Master Lens System, retaining the same four bokeh shooting modes: Black and white 35mm, Swirly bokeh 50m, Portrait 75mm, and Soft focus 90mm. Leica's role with these modes in previous devices was unclear, whereas it's more evident (at least to me) here because the results are getting better. Go to the extra settings (in the arrow menu) and you'll see Full Body Mode, which switches to the main camera to shoot with portrait effects. You don't have to capture a full-body shot to make good use of it since you can just move the subject closer to get the same effect. Another benefit of doing this is you get a larger image with more flexibility to crop, if necessary.
You can't do that while using the Master Lens System, but you don't necessarily need to because the 35mm and 50mm options use the main camera anyway, while the 75mm and 90mm use the telephoto lenses. As always, you can use the Authentic/Vibrant and Leica filters however you like while playing around with the Portrait mode for some creative versatility. Not to mention you can adjust the bokeh with the virtual f-stop slider between f/1 and f/16.
Pro and 50 Megapixels
Too bad Xiaomi still doesn't allow RAW capture at full resolution, limiting it to the pixel-binned mode. It was the one thing I lamented while using this phone to take shots, but thankfully it's possible to use Pro mode's manual settings and Leica's styles with 50-megapixel images. They're JPEGs, limiting some of the editing leeway, but as I found with the 13 Pro, there's a lot to work with in spite of that.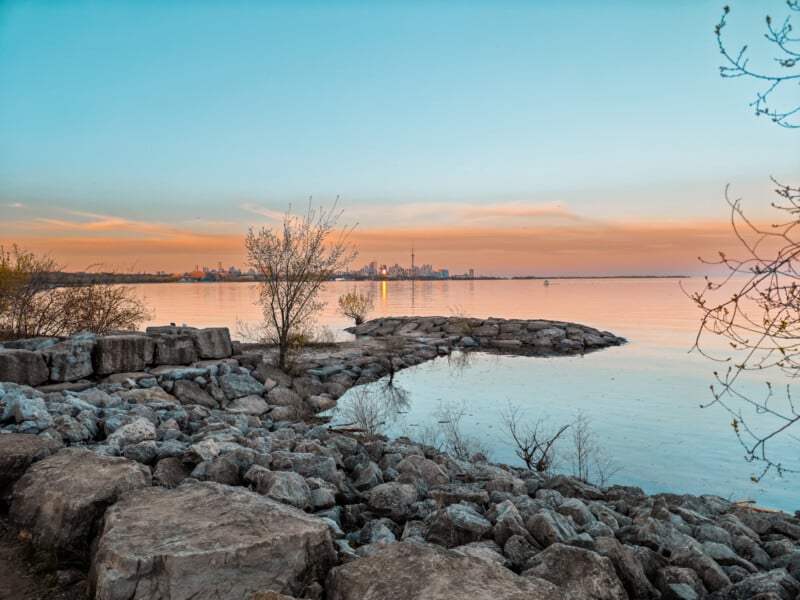 Shooting in RAW is perfectly fine, and probably the better bet if you want to work with situations where you want more control over dynamic range and exposure in post. All the manual settings in Pro mode are there, including focus peaking, histogram, zebra, and gridlines, among others. You can also shoot in 14-bit Ultra RAW if you prefer, or stick to 10-bit RAW capture. I just like the idea of having those two plus 50 megapixels as an option to shoot with all those controls in one mode, but alas.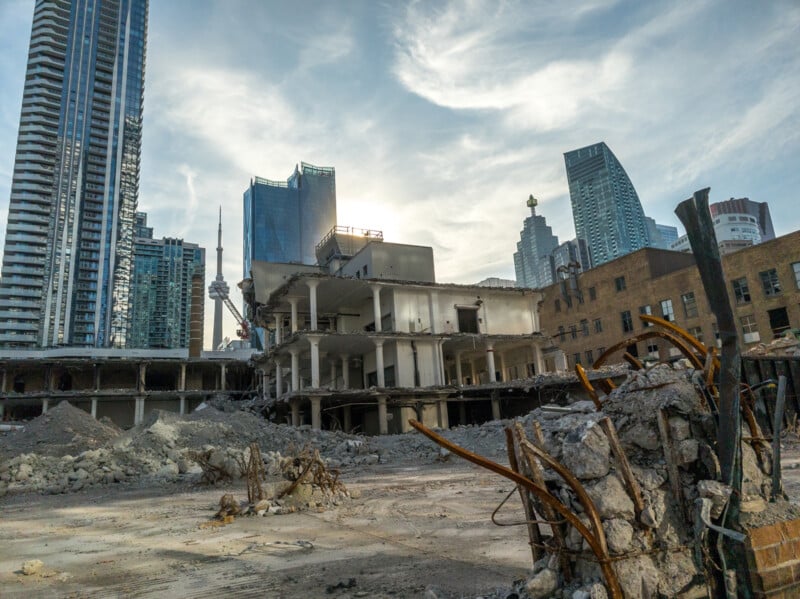 Xiaomi 13 Ultra: Video Features
Xiaomi stuck to many of the same features and principles for video, letting you shoot in 8K at 24fps with the main camera and 4K at 24, 30, or 60 frames per second on all four rear cameras. The one difference is the extra telephoto lens providing another focal length to shoot with. Still photography remains the focus (including for this review), but the 13 Ultra proves Xiaomi is making significant strides in producing video that will seriously challenge the likes of Apple and Samsung. It would be great to see a Pro mode for video where you could adjust all the same settings, but at least you have the Leica styles and movie effects to tide you over in the meantime.
Director mode is all the more interesting because it enables you to connect multiple phones and shoot a scene from different angles. I've seen this before from other phones that utilize the various cameras on the same phone, but a networked setup involving multiple phones is an intriguing proposition that may be a bigger deal in the years to come.
The Xiaomi 13 Ultra is Tough to Beat
The Xiaomi 13 Ultra is less a phone with a camera, and more a camera with a phone. While you could easily argue the same point about a number of handsets these days, it was hard not to see this one definitively that way. It not only challenges for the mobile photography crown, it arguably wins it with its performative depth.
The Leica collaboration is really showing itself now, leaving me to clamor for a better software experience on the rest of the device. Xiaomi's MIUI Android skin feels cluttered and messy, which only makes me wonder how good stock Android would be on something like this.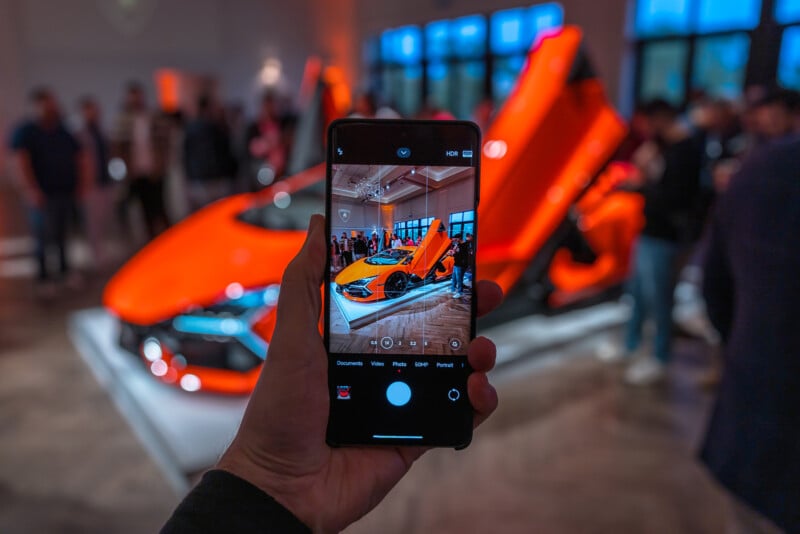 Are There Alternatives?
You get pretty close with the Xiaomi 13 Pro, which has much of the same stuff seen here. If you can do without features like Fastshot and the extra telephoto lens, using that phone will produce images on par with the 13 Ultra. The Vivo X90 Pro uses the same Sony IMX989 image sensor to deliver similar results and openly supports Google Play.
For more familiar territory on this side of the pond, the Samsung Galaxy S23 Ultra remains the only phone to shoot in RAW at full 50-megapixel resolution. The Google Pixel 7 Pro has nowhere near the customization, yet still closes the gap with the outstanding computation to produce amazing images. Don't overlook the OnePlus 11, which not only got better but continues to with subsequent updates. It can't match Xiaomi's consistency, but the gap is closing. We can't rule out the iPhone 14 Pro and Pro Max as the best for those who prefer iOS.
Should You Buy It?
Yes, though you should wait for a global version to come out. I think those that do pick it up won't regret the choice every time they take a photo or video — it's that good.