OnePlus 11 Review: A Quality Phone at a Competitive Price
The OnePlus 11 isn't a debut by any means. OnePlus has been selling phones in various markets for years, but this one marks a shift in approach to being fashionable and credible — not to mention cheaper — while also dealing with its branding challenges in a place where Apple, Samsung, and Google reign.
OnePlus doesn't want to make "Pro" phones anymore because it considers a phone like the OnePlus 11 "pro enough" to compete at a lower price. This is, in effect, a throwback to the company's original ethos, back when it was an upstart with minimal retail reach. Now, it says it wants to hone in on the "important" North American market to further establish itself as a viable alternative.
The wild card is actually Hasselblad. Three years into the collaborative partnership between the two, imaging results should garner a more discerning eye. OnePlus wants to take on the best, but can it shoot as clearly as market leaders can?
Design and Build
When I show friends a OnePlus phone, they overwhelmingly like the design. It never fails, and that was indeed the case for the 11 as well and particularly with the Eternal Green variant (Titan Black is the other) I received for my review unit. The eye-catching glossy finish complements the rounded camera module that's so in vogue these days with overseas brands. While I would've preferred the matte and textured finish of the black model, I came away surprised the green's glossy back wasn't a bigger fingerprint magnet.
This is a visual upgrade over the OnePlus 10 Pro, whose more dominant camera module formed a slightly bigger bump and less pleasing finish. Here, the brushed metal look blends nicely with the lenses, achieving a more refined finish.
The front isn't too shabby, either, courtesy of the vibrant 6.7-inch 2K (3,216 x 1,440) AMOLED display with 120Hz refresh rate. It has Gorilla Glass Victus protection, though the whole phone has no IP rating so it's unclear what kind of beating it can take when water and dust are involved. Err on the side of caution, as I generally do with OnePlus phones lacking the designation.
Under the hood, Qualcomm's latest Snapdragon 8 Gen 2 processor powers the device's functions, and with a stronger GPU — including ray tracing support — OnePlus is looking at this phone as both a gaming device and a developer tool to create extended reality (XR) content for users to see through the phone.
There are 8GB and 16GB configurations, with options for 128GB or 256GB of storage; my unit was the 16GB+256GB model. Bear in mind, the operating system and its files alone take up 20.6GB, which is fairly sizeable if you're going with the 128GB version. OnePlus' RAM-Vita technology can use available onboard storage to push existing RAM further by an extra 4GB, 8GB, or 12GB. I was never faced with a situation where I had to go that far, but it's there in case the need arises.
Like the OnePlus 10T, the company also eschewed wireless charging, suggesting that its ridiculously fast wired charging makes having it a wash. I disagree, considering just how convenient it is to lay a phone down to charge, even if it does take longer. But in a pinch, the included 80W SuperVooc charger and cable (100W in other markets) can fully recharge the device in about 30 minutes. It works as advertised.
OnePlus previously worked with T-Mobile in the U.S. to launch certain phones, but not this time. The 11 will work with all three major carriers and their 5G networks, but the only primary channels to buy it will be through OnePlus.com, Best Buy, and Amazon. It is a more agreeable price this time starting at $699 for the 8GB+128GB variant and $799 for the 16GB+256GB variant. OnePlus also promises four major OxygenOS updates, plus five years of security updates.
Camera Features
The OnePlus 11 features a more well-rounded camera array compared to previous models. The standout is the 50-megapixel wide camera (24mm equivalent) using Sony's IMX890 image sensor with an f/1.8 aperture. There's only one way to shoot at full resolution with it, and that's in Hi-Res mode. Otherwise, pixel binning keeps it at 12.5-megapixels. There is no Type 1 sensor here, as we've seen from other brands lately, but the Type 1/1.56 sensor will capture low-light and night shots with 1.0μm.
The 32-megapixel portrait telephoto camera (50mm equivalent) uses Sony's IMX709. It's pretty good as a Type 1/2.74 with an f/2.0 aperture, and is a significant upgrade from the previous 8-megapixel sensor, even if the focal equivalent was cut down.
The 48-megapixel ultra-wide (14mm equivalent) uses a better Sony IMX581 image sensor compared to Samsung's JN1 sensor from before. It retains the 115-degree field of view and f/2.2 aperture, and designed to benefit from Hasselblad's color reproduction, since those modes are equally accessible by the ultra-wide. Going this route also abandons the expanded 150-degree field of view and fisheye modes OnePlus experimented with in the OnePlus 10 Pro.
Then there's the 16-megapixel front camera with f/2.4 aperture using a Sony IMX471 image sensor with fixed focus and electronic image stabilization.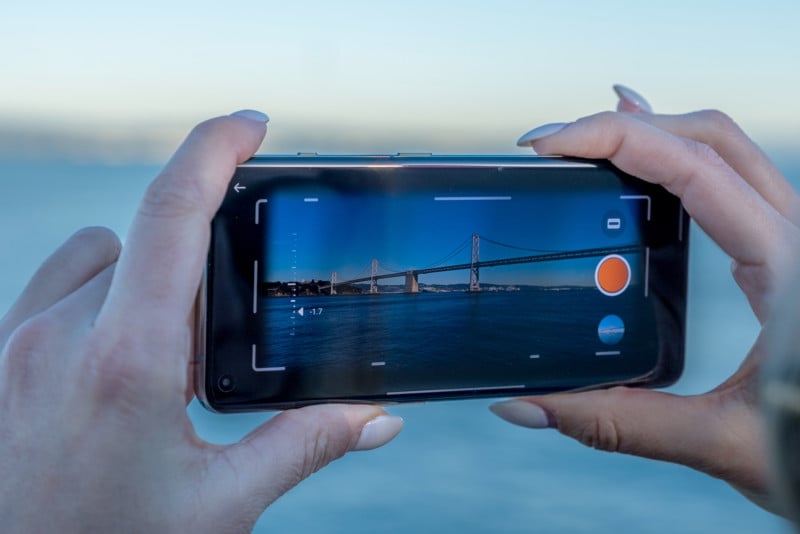 I did identify two software issues I expect OnePlus will rectify. First, for some reason, the camera app wouldn't let me add XPan to the main shooting mode menu. Second, when selecting to shoot in RAW or RAW Plus in Pro mode, the app would forget my last selection the next time I launched it. I accidentally shot in JPEG more than once because of this.
As before, it's possible to shoot in 10-bit, including with the DCI-P3 color gamut, which are options you would have to toggle on in the camera app's settings. It still only works with the Photo and Night modes, and you can only see the results on a device or app supporting 10-bit color. These images save in HEIF, but you can convert them to JPEG in the Gallery app by tapping on More -> Convert to JPEG, where it will save a copy so you have both formats.
Image Quality
Hasselblad's filters called radiance, serenity, and emerald are back again, albeit with varying availability; not all shooting modes offer all three options. For example, Photo and Tilt-Shift offer all three, whereas radiance is missing in Long Exposure. Night mode doesn't have any, whereas Portrait only presents serenity.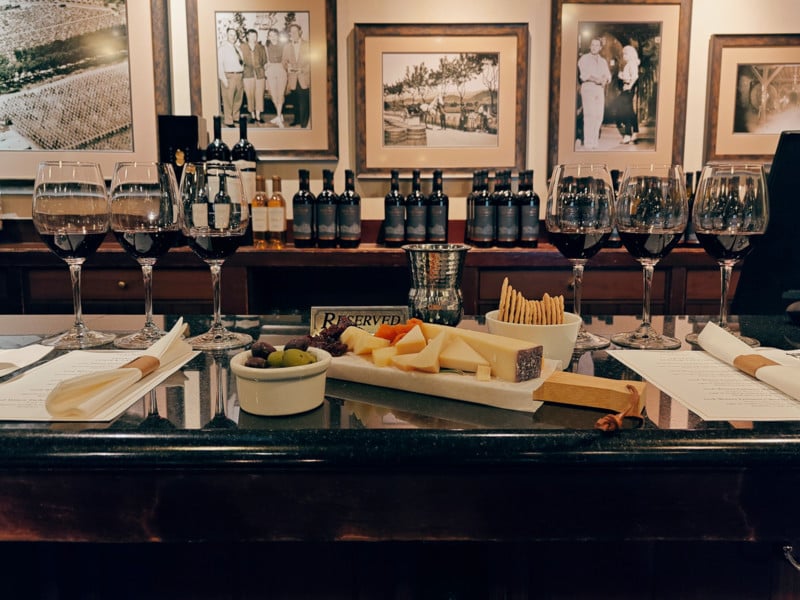 The implication is Hasselblad's color reproduction is everywhere, with the extra emphasis coming from its filters. OnePlus made stronger inroads in both color and detail with the 10 Pro, but it's evident the 11 adds something extra. The sum works rather than the parts, which is how I interpreted the cameras in the 9 and 10 models. More realistic colors, better white balance, stronger low-light performance, and less pronounced sharpening combine for more respectable and consistent results here.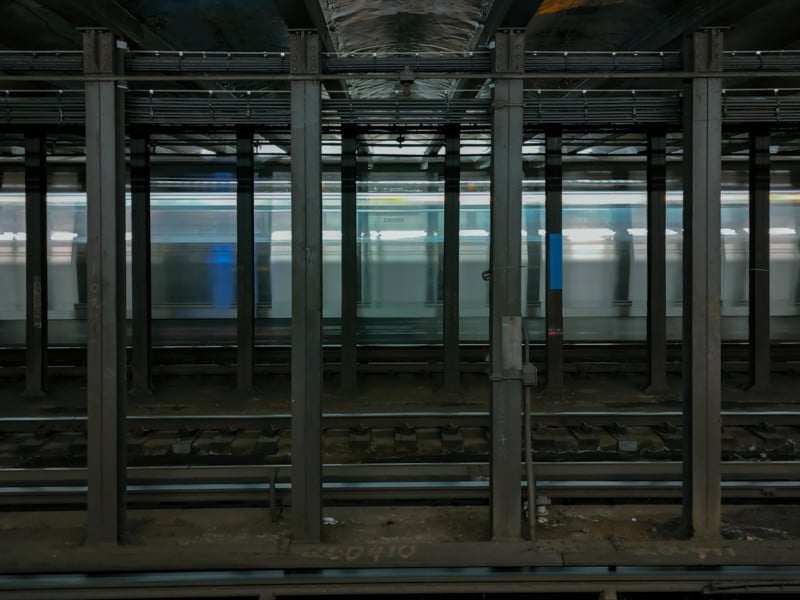 Main camera
You don't need the Hasselblad filters to notice it — it's amply evident as you keep shooting. I left the AI support off, though kept HDR in auto to find a good balance. Low-light shots take less effort with the main camera, owing to the IMX890 sensor's ability to gather light. Decent light sources negated any need to switch to Night mode to get a good shot. In daytime or bright lights, the OnePlus 11 does a better job managing dynamic range to avoid producing images overly processed images.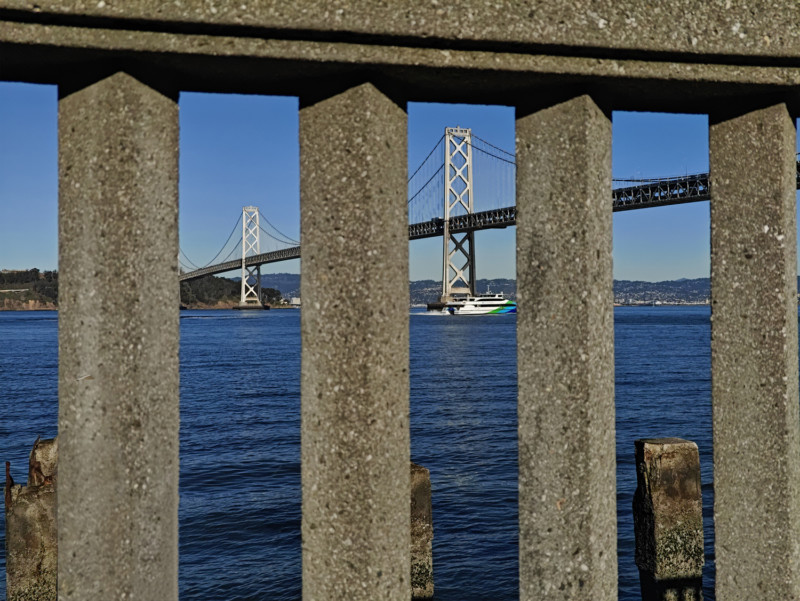 I appreciated the more relaxed approach because less really is more sometimes. Hasselblad's tuning is clearly involved here, not just because the colors aren't zealously saturated, but also because the shadows and highlights don't get in the way. For example, the photo with the oak wine barrels was in a dimly lit room with few reflective surfaces, yet the resulting image came out nice and detailed.
As with the other modes, pixel peeping will expose imperfections, like when sharpening algorithms either go a little too sharp or miss their mark, but I can say these happen more infrequently than they used to.

XPan is a Hasselblad mode capable of delivering some compelling images, especially when you find a subject or viewpoint that adds something extra. I've always liked experimenting with it for that reason. You reach a limit as light sources dim, but it shoots better here in both color and monochrome, despite offering little to no tools to tweak.
Portrait and Telephoto
It's true this is not the same telephoto lens we've seen in other phones, and I didn't mind it so much, given how stunted it felt in the 10 Pro. OnePlus markets it as a portrait lens, and it certainly does that well, even in challenging lighting conditions.
It wasn't that bright outside in the street corner photo, yet the level of detail is clearly a step up from what was there before. I used the lens liberally for zooming in anything, even if the 2x optical zoom is short by today's phone standards.
The trade-off in doing this is no hybrid zoom at all. Pinch out on the screen in Portrait mode and nothing happens. OnePlus could easily change this with a future software update, but for now, that 2x is as close as you'll get.
Ultra-wide
Of the three lenses, this may be the one OnePlus let slide the most. Not because there are no special features or modes within it, more because it doesn't make the same leap the others do. It's certainly functional, and the wide field of view is great when you need it, but it won't necessarily wow the way the others might. Moreover, the macro mode built within it is mediocre, yet again highlighting a feature OnePlus continues to struggle with going back years.
RAW and Hi-Res
You can only shoot in RAW (or RAW Plus for 12-bit) in Pro mode. Or, if you're okay with JPEGs, you can shoot at the full 50-megapixels in the Photo mode by tapping Hi-Res in the settings. Here, too, photos show promising results. Noise is still an issue when processing a shot in post, particularly in shadows and low-light conditions, but the detail and color takes a nice step forward in both respects.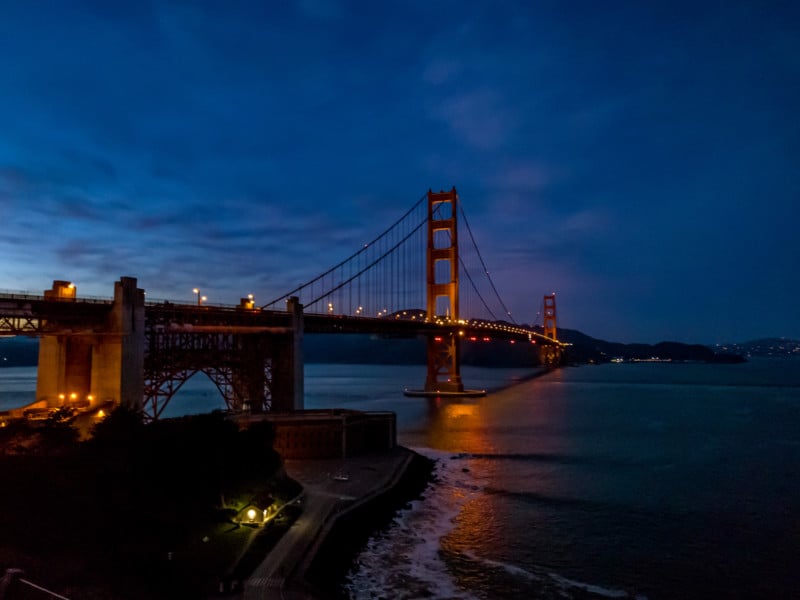 It's not clear if Hasselblad has much to do with Pro mode, though it's more likely it does with 12-bit shots over the 10-bit ones in standard RAW. The reason why is because OnePlus retained the software computation (albeit more loosely) that applies itself to RAW Plus shots, leaving it alone for the other RAW option. Hi-Res, on the other hand, is just the same as the pixel binned Photo mode, only with extra pixels to capture more detail — provided lighting is good enough. These hi-res shots still won't do well in night shots, introducing too much noise and producing terrible results from light sources.
Night
While better, OnePlus' collaboration with Hasselblad actually cannibalizes Night mode by delivering more appealing results in the other modes. In fact, I found default composition too aggressive most of the time, forcing me to dial down exposure compensation just enough to produce more realistic dynamic range than previous models.
What OnePlus needs to figure out is consistency. There were times I got good low-light shots, only to come away puzzled by the results in others. My best guess is the bracketing, which the company touted as its best ever, struggles to figure out what to prioritize as it renders and flattens the image. Light sources remain a challenge, often overexposed and impossible to salvage in post, whereas people and animals look better than they did before.
I'm like a broken record on this now, but I'd like to see OnePlus enable some user control over exposure. The shutter already tells us how long it goes, so why not allow shooters to stop it midway or choose how long it should roll for, much like Long Exposure mode does? You could try Long Exposure as an alternative, except it doesn't give you the same dynamic range because it's programmed to focus on movement, like for moving objects, light trails, or smooth water effects.
Video Features
You can record video in 8K at 24fps and 4K, 1080p, and 720p at 30 or 60fps. Oddly missing is 120fps for slow-motion clips. It's easy to control depth of field between f/1.4 to f/16, along with filters, if you want to use them. No Hasselblad ones, though.
For more of a granular approach, Movie gives you manual controls for composition, including a choice for HDR and image stabilization. Both Video and Movie let you shoot with all three lenses, which is neat when you want to change up angles. Log increases dynamic range for additional control in post. Dual View Video is largely the same if you want to try shooting with both rear and front cameras at once. Footage isn't bad between these modes, though it's fairly clear the camera leans more toward stills.
'Never Settle' Comes Back
The OnePlus 11 feels more like the OnePlus of old, even if it isn't. The phone is great to use for non-camera tasks, and battery life holds up well throughout. The camera dominated the company's launch for good reason, especially since it was high time the Hasselblad collaboration yielded greater outcomes. Targeted software updates can address some of the bugs, including improving what the camera can do.
OnePlus has done more to catch up here, but not quite enough to push competitors aside — at least not yet.
Are There Alternatives?
This is a better camera in just about every respect compared to the OnePlus 10 Pro, so I would only look at that as an alternative if you like the brand. Otherwise, there are plenty of others to consider. The Vivo X90 Pro will be more expensive, but its camera has a larger image sensor and offers one of the deepest software packages in the industry.
The Samsung Galaxy S23 Ultra is also pricier, but its camera also takes a step forward and the phone is easier to find in the U.S. The Google Pixel 7 Pro sees more price drops, and while it lacks the manual controls and high-resolution shooting options, its cameras produce excellent results in a wide variety of situations.
Should You Buy It?
Yes, considering it's an upgrade over its predecessor in more ways than one, including the lower price. While the lack of an IP protection rating and wireless charging is vexing, it's a quality phone at a competitive price that can shoot great photos.