Samsung Galaxy S23 Ultra Review: Easily Among the Best Mobile Cameras
Samsung stuck with a familiar look in the Galaxy S23 Ultra, but it's what is underneath that counts and it pushes the phone's camera forward as a tougher competitor.
Keeping the same look was a gamble, given how much time the company spent talking about camera performance when launching the device. The previous model took a deliberate approach toward incremental improvements, whereas things feel somewhat fresher in this phone. It's not the gimmicky stuff that makes the difference, it's the smarter focus and improved computation elevating the camera to a more dependable shooter.
The output speaks for itself in a few areas, just as improved features complement what is among the most versatile mobile photography kits available. There's room for improvement, though your eyes will likely zero in on a couple of key points.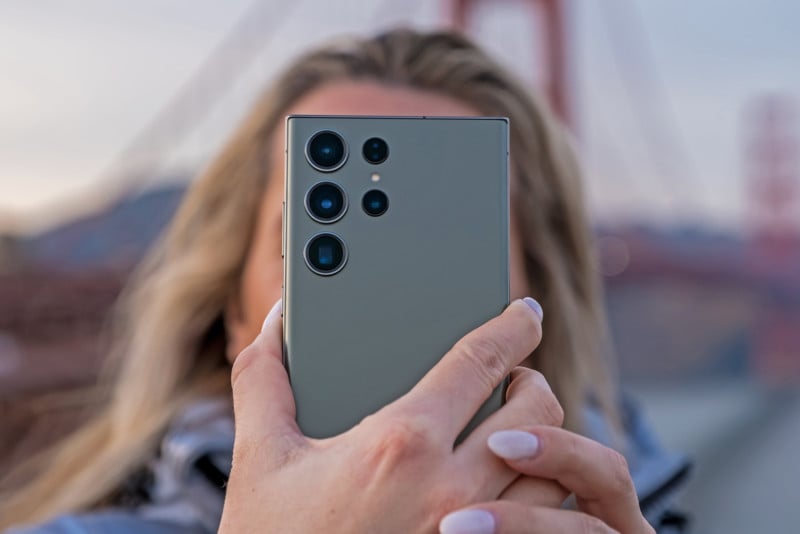 Samsung Galaxy S23 Ultra: Design and Build
This was an easier phone to wield than its predecessor for taking photos, courtesy of a flatter display. It's not completely flat — yet — but it's slowly getting there, reversing what was (in my opinion) a flawed design choice from the start. It's still a beautiful display, even if nothing has really changed with the 6.8-inch Dynamic AMOLED 2x display. Apart from the Gorilla Glass Victus 2 protection, it retains the vibrancy you'd expect.
The same matte back looks and feels great, so Samsung is at least sticking to certain things that work. But it is a relatively thicker phone, largely to accommodate the S Pen, but also for the larger image sensors. Probably a lot to ask, given the limited real estate inside, but I often wonder if Samsung has ever considered an extra button along the side to act as a physical shutter. The phone's design and ergonomics, particularly in how it nestles into one's hands, actually would make it feel natural if it was there.
At any rate, the Galaxy S23 Ultra is like a Galaxy Note Redux. It looks and feels like one in so many ways, but it's more refined in others. Newer components, like the Snapdragon 8 Gen 2 processor, improved GPU performance, and new cooling system make for an ideal situation in shooting and editing photos and video.
What I hadn't bargained for was how much storage space the system files take up. All told, the phone eats up a ridiculous 60GB of space right out of the box. It's not clear why, and Samsung hasn't clarified it for me yet, but my assumption is that it's because of the combination of both Android and Samsung's One UI overlay — plus all of the preloaded Samsung, Google, and Microsoft apps. This applies to all variants of the S23 Ultra, which probably has something to do with why the phone's base model starts at 256GB.
Samsung Galaxy S23 Ultra: Camera Features
The storage crunch comes at the same time Samsung pushes more pixels into the device by way of both 200-megapixel and 50-megapixel shooting modes. Expert RAW also allows for shooting in RAW at 50-megapixels, a big shift from the 12-megapixel limit imposed before, but also much larger files gobbling up storage as you go along. The fact Samsung is also pushing the Galaxy S23 Ultra as a gaming device only highlights this further, considering how big some mobile games are.
Anchoring the rear camera array is Samsung's latest 200-megapixel ISOCELL HP2 image sensor, which can use 4×4 pixel binning to shoot at different resolutions. This pivots the camera to something that feels more versatile and adaptable compared to the ISOCELL HM3 Samsung equipped in the Galaxy S22 Ultra.
The 200-megapixel wide camera (23mm equivalent) with f/1.7 aperture shoots at 12.5-megapixels by default. Samsung went with Sony's IMX564 sensor for the 12-megapixel ultra-wide (13mm equivalent and f/2.2), though changed little on the hardware beyond that. There are still two telephoto lenses, the 10-megapixel telephoto (70mm equivalent and f/2.4) and 10-megapixel periscope telephoto (230mm equivalent and f/4.9), both of which use Sony IMX754 sensors. Except for the ultra-wide, all of the other lenses have optical image stabilization.
If you're into selfies, the new 12-megapixel shooter (26mm equivalent and f/2.2) changes things up a little. Not to mention the S Pen, which works as a remote shutter less so with the unreliable gesture controls that go with it to control certain camera features. The pen's integration didn't work for me out of the box, forcing me to go into the S Pen's settings and toggle the feature on. Note that you also have to do the same with Expert RAW if you want to enable the pen to do the same there.
Samsung Galaxy S23 Ultra: Software Features
When I first saw the Galaxy S23 Ultra prior to Samsung's announcement, I thought Expert RAW was baked into the camera app, but that's only partly true. It still exists as a separate app, though one that also has a shortcut within the camera app. Inexplicably, Samsung wouldn't let me drag-and-drop it into the camera app's menu bar, forcing me to always go back to the "More" section in the app to find it.
There's plenty to find otherwise, given how much Samsung focused on improving image quality. When it introduced Adaptive Pixel with the previous S22 Ultra, the feature bracketed a 108-megapixel and pixel-binned 12-megapixel shot together for one image, thereby merging the detail of the smaller pixels with the light capture of the binned pixels. The general concept remains with the S23 Ultra, only this time there are more and larger pixels to work with.
Bringing in 50-megapixel shots as an intermediate option also changes things up a little, but across the board, Samsung says it refined how it processes images once you've shot them, including the onboard artificial intelligence (AI). It's also honed in on manual controls, not just with the existing Pro modes for photos and video, but also with Expert RAW and the integration with Adobe Lightroom. Throw in new modes like Astrophotography and Multiple Exposure, and there's a deep set of tools to work with here.
Samsung tried to address focusing, a feature that's been stubbornly slow to lock on in previous models. The laser autofocus system returns, measuring light and distance for better results, but gets some additional help from software optimization to lock on faster.
There's one other neat feature Samsung doesn't really talk about. I know filters can be bad, but there is a nascent ecosystem around them through the Galaxy Store. Tap the filter icon in the top right in the camera app, and next to the standard row of preloaded choices, tap the plus symbol to download others or create your own.
There aren't a ton, but almost all are free to download. Creating your own is easy, since you can simply select any photo you have on the device to use as the template.
Samsung Galaxy S23 Ultra: Image Quality
Main Camera
The 200-megapixel sensor grabbed the most headlines, but Samsung also played up its "Nightography" capabilities, staking a claim to being one of the best for low-light shooting. There are improvements to note in both respects. I was impressed with the detail a 200-megapixel shot captured, especially when zooming in to pixel peep. It's still far better in brighter conditions, but I would say it's a noticeable improvement in overall composition and processing over the previous 108-megapixel sensor.
Shooting at full resolution in low light introduces noise that becomes problematic in post, so I opted to shoot at 50 megapixels or 12 megapixels to gauge results. Dynamic range is better this time, treating brighter light sources with some caution to not blow them out completely, while also retaining detail in the shadows. I found this phone shot with a little more contrast in brighter conditions, and less in lower light situations, indicating a wider gamut for how the onboard HDR works. White balance has a role to play there, as this phone continues its predecessor's habit of shooting cooler or warmer tones depending on where you are.
Despite dialing back its saturation excesses, the Galaxy S23 Ultra loves popping some color. It will find a way to deepen blues peering through clouds, and while the more natural tone from the last couple of years is evident, images can come out with more pop than other phones do. I always left the Scene Optimizer off, finding it only makes matters worse, but did appreciate Samsung took a more relaxed approach to sharpening.
The camera app does have a tendency to overexpose upon focusing. I routinely had to use the exposure slider to keep that in check, including in Night mode, to compose a better shot. Night mode will sometimes produce weird results, like a shot I took of the Golden Gate Bridge zoomed in. The cartoony results were unexpected, but also demonstrated the differences in how low-light shots sometimes come out from one lens to another.
Ultra-wide and Telephoto
Newer sensors come into play for the supporting lenses, but I would argue software played the bigger role in making them dependable. I came away impressed at how good some shots were using the 10x periscope lens, or even when zooming in 30x for a hybrid shot. The 3x telephoto was also better than I expected in a lot of instances. Space Zoom is back at 100x hybrid zoom, though I felt I got better results shooting at 200 megapixels and cropping in. Other than telescopically spying on people, or getting a closer look at a faraway thing, Space Zoom still feels like a gimmick to me.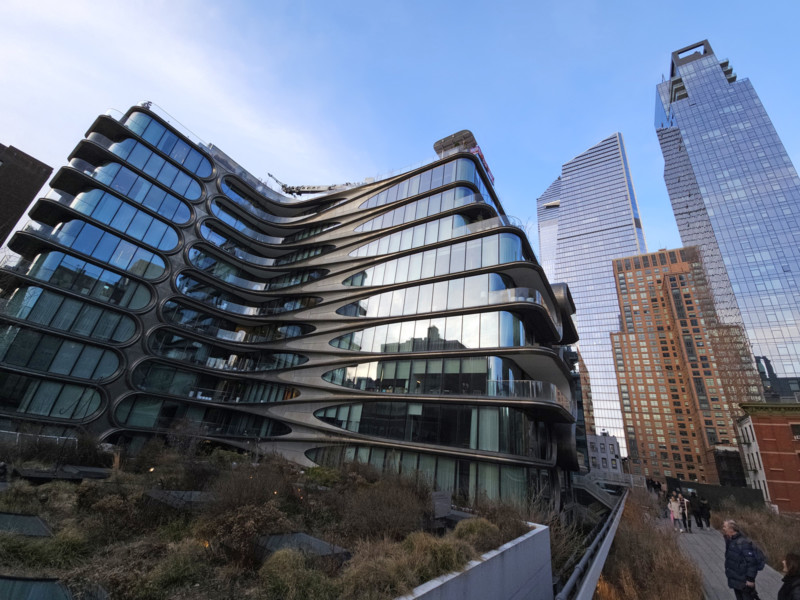 The ultra-wide won't stand out quite as much, but I noticed improvement with it too. The edges don't fray as much this time, and the 120-degree field of view captures a lot in one frame. Low-light output isn't bad, and it has its uses for video, making it reliable in varying instances. All of these lenses work with Pro and Expert RAW, though in the latter case, only with 12-megapixel shots.
Expert RAW and Pro Mode
Samsung corrected a silly mistake from the previous phone by embedding Expert RAW into the camera app here, making it easier to download and install from there rather than forcing you to find it in the Galaxy Store. The only thing left to do now is letting everyone add it to the menu bar.
This mode is well worth exploring for photographers of all stripes, not just for the 16-bit RAW capture, but also because it offers useful tools. Tap the slider icon and there are two presets for "Night Sky" and "Night Long Exposure". Then tap the plus icon and you have the option to create a custom preset based on the manual controls you chose. The only catch I found is the preset won't remember which resolution you're shooting at, so you would have to be mindful of that in case you meant to shoot at 50 megapixels, for example. In case it matters, you also have the option to shoot in RAW in the more compressed high-efficiency format to save space.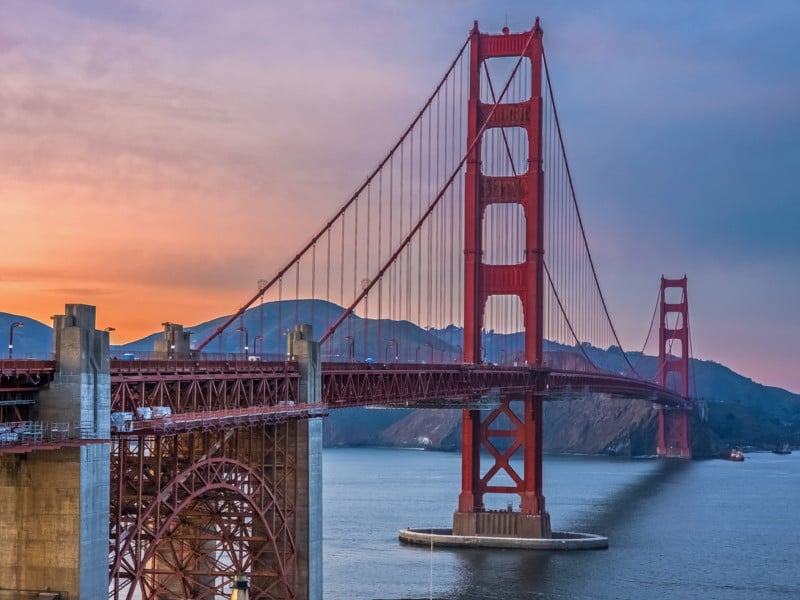 Samsung includes an option to wirelessly tether the Galaxy S23 Ultra to a Galaxy laptop or tablet to transfer images over as you shoot them. Not a bad combo to have in the field, though you do have to make sure both devices are signed into the same Samsung account, have Quick Share on, and the laptop or tablet screen must stay on. This currently only works through Expert RAW, not any of the other modes. Same goes for the Lightroom integration. Snap a shot and in preview, you will see a Lightroom icon to automatically send it over to the mobile app.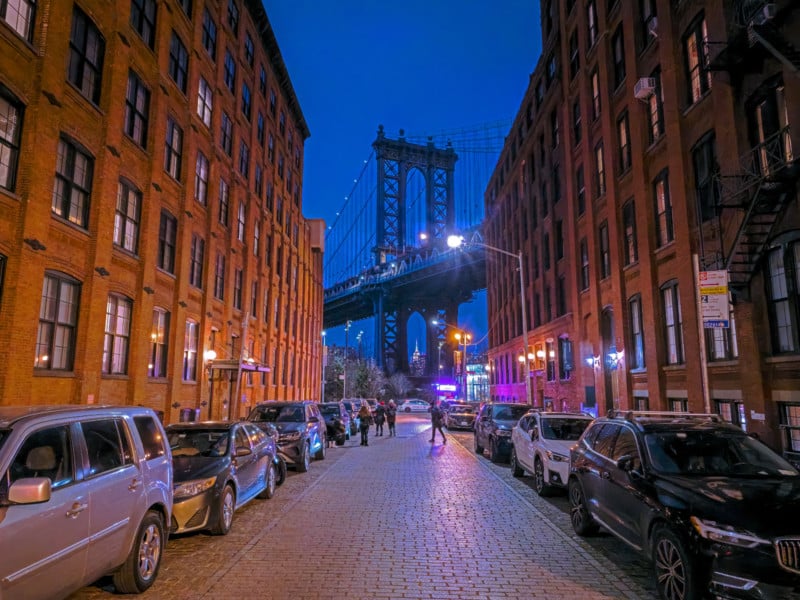 Astrophotography and Multiple Exposure also fall under Expert RAW, both of which default to 12-megapixels. You can choose to shoot with Astrophotography at any time, though it's a minimum four-minute exposure, so unless you're free of light pollution, results might not turn out so well. I was saddled with both the bright lights of big cities and cloudy skies throughout my time with the S23 Ultra, so can't say much about how good it is.
Multiple Exposure is gimmicky, but I can dig the experimentation it yields. After seeing it a little bit prior to the phone's launch, I now have a better sense of how it works. Basically, you can shoot a subject continuously to get multiple shots of them in one frame, or shoot in the manual setting to overlay elements of shots on top of each other. One example that worked fairly well was capturing performance cars and then overlaying them on top of a carpet.
I can see how similar results might look good, say, on exposed brick or taking a portrait photo and laying it on top of a textured surface for effect. It is prone to failure, though, more so because the software is pulling out what it thinks is the main subject. Moreover, it has a weird habit of always thinking you're shooting upright, even when you've clearly shot in landscape. Anytime I overlaid photos, the top layer would always appear in portrait orientation, yet the resulting image was in landscape.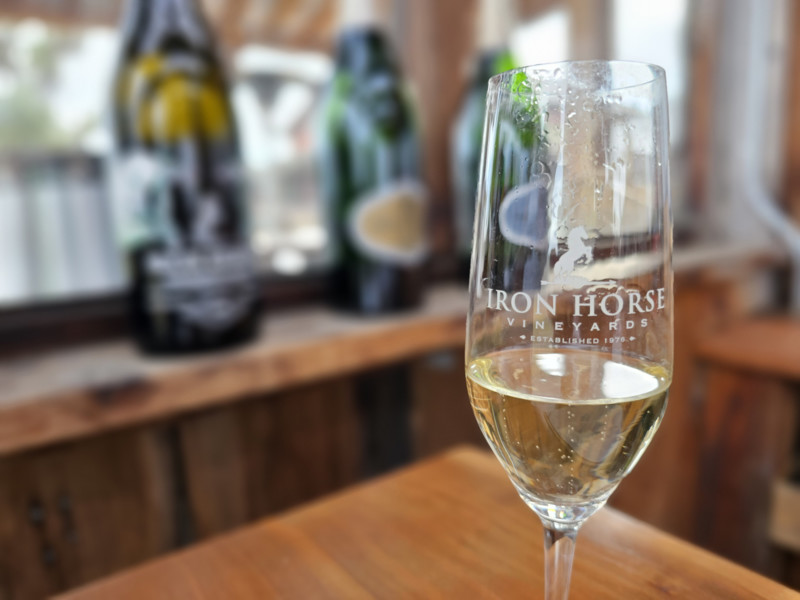 Pro mode doesn't have all those ancillary features but it's still one of the best modes on the S23 Ultra. It not only lets you shoot 50-megapixel RAW images, it also lets you zoom in up to 6x. Just tap the W icon and pinch-to-zoom to make it happen. You can also shoot at 12 megapixels with all the other rear and front lenses.
Samsung Galaxy S23 Ultra: Video Features
Samsung played up low-light video by bringing in acclaimed directors like Ridley Scott and Na-Hong-Jin to talk about how good the Galaxy S23 Ultra is at doing so. It's good, but perhaps if I had the same film crews they did, I might get similar results. I understand the marketing behind all of it, but it's best to take that all with a grain of salt.
That said, there's good potential here. Between the regular video mode and Pro Video, you have good tools to work with, including the chance to shoot in 4K at 24fps and 21:9 aspect ratio. There's excellent image stabilization, and tracking auto-focus is pretty reliable. Low-light and night video is good, presenting effective dynamic range, though don't be surprised if you have to play around with exposure compensation.
And there's more, with another six video-related modes on board: Portrait Video, Director's View, Single Take, Super Slo-Mo, Slow Motion, and Hyperlapse.
Samsung Galaxy S23 Ultra: Another Step Forward
Samsung came back with a couple of experiments in the Galaxy S23 Ultra, but at least they're not bad and carry some potential. What's more interesting is in how the software improved to produce better photos in broader terms. Moreover, the nod to RAW shooting and an emphasis on Expert RAW is a welcome move for mobile shooters looking for more. This is a solid shooter for a number of reasons, and it would behoove Samsung to be vigilant about improving things further with software updates.
The S Pen is nice as a remote shutter, but it remains even more useful for precise edits in Lightroom and other apps. Not a bad one-two combination to have on a phone, where intricate edits can prove challenging using a finger on a smaller display.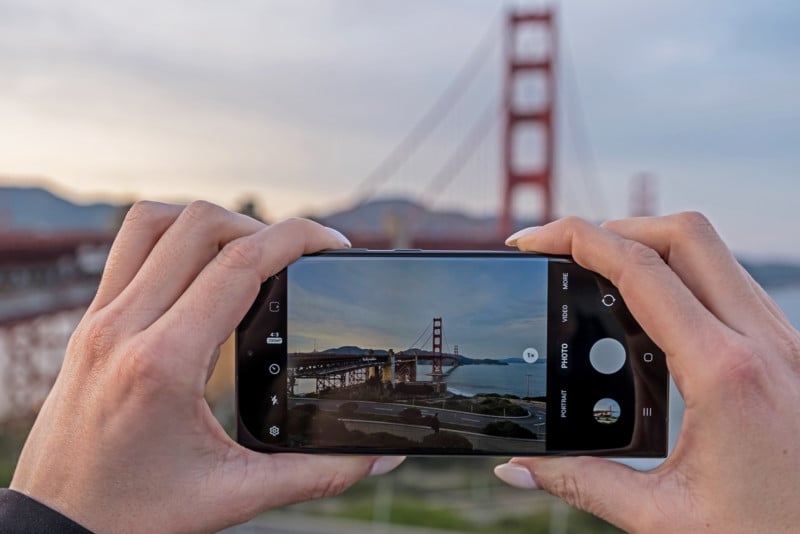 Are There Alternatives?
You could consider the Galaxy S22 Ultra, but frankly, it feels like a step back just in how Expert RAW is limited to 12-megapixels. The higher resolution makes a difference for edits and cropping. Plus, Samsung's software and autofocus take a step forward.
Still, the Google Pixel 7 Pro is one of the best for software computation, even if the company refuses to let us shoot in manual or in RAW at full-res. The Vivo X90 Pro and Xiaomi 13 Pro both sport larger Type 1 image sensors, and have stronger collaborations with established imaging brands (Zeiss and Leica, respectively), so look for those to make an impact. If you're inclined to go with iOS, the iPhone 14 Pro is the closest you'll get to what Samsung put together here.
Should You Buy It?
Yes, but it's asking a lot when the starting price is $1,200. There's plenty to like about this phone, even beyond the camera, so it comes down to where you feel the value lies. It's certainly going to be one of the best of 2023.