Sony a6700 Review: Definitely Worth the Wait
The Sony a6000 series of cameras have a long history, starting with the insanely popular a6000 in 2014. In the nine years since that fateful camera, there have been quite a few new models and upgrades. However, the last camera to be released, the powerful a6600, came out almost four years ago and it is only now that we have a new model to replace it. The Sony a6700 has just been announced, but was it worth the long wait?
---
Editor's note: The a6700 that we received was technically pre-production, but we believe that the experience we had and the fact we've seen this sensor before gave us enough information to evaluate the camera from the perspective of a final review. We will revisit the a6700 in future stories where more details that we can't provide here due to the pre-production nature of the hardware will be further explored.
---
Sony has utilized a venerable 24-megapixel sensor in most of its a6000 series cameras, but recently the Sony FX30 introduced a new fast-scanning 26-megapixel chip and we knew it would only be a matter of time before we saw this sensor in a photo-centric body. It certainly gives potential to what a new photo camera can do, but the benefits to video are even more promising. Let's dive into what has been improved.
Sony a6700: Handling
The a6700 revamps quite a lot about the outdated body design of its predecessors, while at the same time completely retaining the rather pedestrian styling, synonymous with the a6000 series. What I am saying is that it's not a sexy, sleek-looking camera, but the ergonomic changes are substantial. At just around 17.5 ounces (500 grams), the a6700 is certainly easy to carry around.
Gone is the reliance on twin controls dials located only on the back of the camera as we now have access to a third control dial on the front of the camera which allows for using the fore-finger and thumb at the same time. This is a commonplace feature on so many cameras but a highly welcome change on the a6700 — better late than never.
Another really thoughtful change is the wider grip. It feels almost perfect to handle, and I believe that many different users will enjoy the new grip. By moving the UHS-II SD card slot over to the far side of the camera the grip can easily fit the popular — and long-lasting — "Z" type battery.
My personal favorite update is the addition of a proper AF-ON button. The video record button has also been relocated to the top of the camera, but a custom button does remain in its former position, albeit in a somewhat difficult place to implement. Unfortunately, the compact nature of the a6700 body leaves no room for a joystick to control auto-focus points or menu navigation.
Sony a6700: In the Field
We are starting to see the latest Sony auto-focusing technology trickle down, and the a6700 is the latest beneficiary. Sony cameras have long handled eye detection well, but now the a6700 can seamlessly switch from eyes, to faces, to torsos as needed. Subject detection modes such as insect detection work surprisingly well, and as usual, Sony's real-time tracking works effectively. The Sony a6700 will be one of the most effective auto-focusing cameras available, bar none.
Battery life is excellent with the larger "Z" type battery. 550 CIPA-rated shots will translate into roughly double that many in real-world situations (CIPA ratings for battery life on mirrorless cameras are regularly inaccurate). The a6700 also features in-body image stabilization of up to five stops, which is handy as usual but not improved over older models. It's also nice to see lossless compressed RAW files have come to the APS-C platform, and the a6700 is the first to get it.
The a6700 can shoot up to 11 frames per second, even in RAW mode, and can sustain that for roughly five seconds. Those aren't exactly dedicated wildlife or sports camera numbers, but it's certainly capable in a pinch and for most photographers it will be more than enough.
What hasn't really changed is the fully articulating back LCD panel with just over a million dots and still a 2.36 million dot EVF. I wanted to see these numbers improve, but to be fair, most other manufacturers are doing similar numbers. It's par-for-the-course ratings.
Sony a6700: Image Quality
The new 26-megapixel sensor gives a very slight bump up in resolution from previous models and is quite comparable to the sensor used in modern Fujifilm bodies. I don't think the dynamic range and low-light performance are substantially improved, however, I will need to wait for a full production a6700 before I can really test this.
The read-out speed of this sensor is definitely quicker than its predecessors. Without having to utilize an expensive stacked chip, the Sony a6700 still has minimal rolling shutter when using the electronic shutter mode. This also has positive benefits for video.
Sony A6700: Video Capabilities
If you want to see some substantial improvements in video, look no further than the a6700. We saw auto-framing debut on the Sony ZV-E1 where the camera can crop in on a subject and keep it centered, even while the subject moves around the frame. This was a handy feature, especially for lone presenters, but the fairly low 12 megapixels mean that cropping came with a significant hit to image quality. This is now available on the a6700 but because of the 26-megapixel sensor, the auto-framing feature gives better results.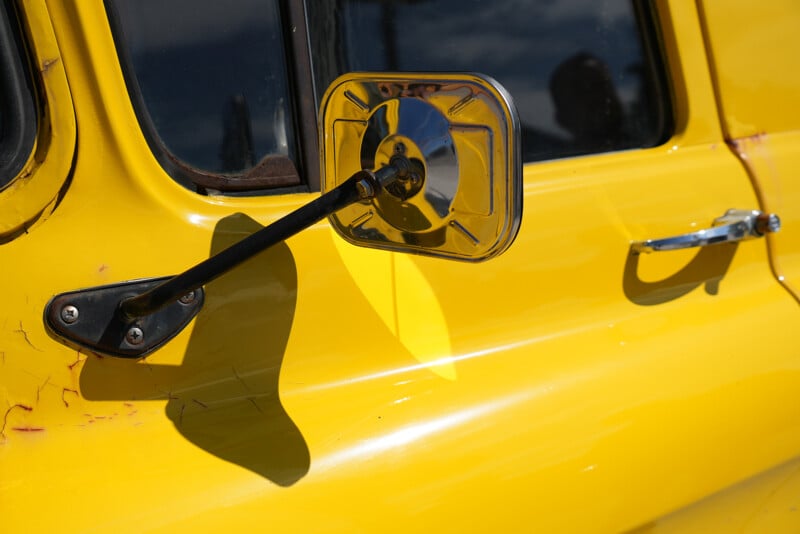 The Sony a6700 can now record over-sampled video up to 4K 60p, but it does have a barely-there crop factor when doing so. 4K 120p is also an option now but with a substantial 1.6x crop. Rolling shutter is decently controlled, even without a stacked sensor being used. That means it handles subtle side-to-side camera movements or when filming subjects passing across the frame quickly pretty well.
We anticipated the a6700 to have overheating issues due to the combination of a lack of active cooling and the compact body. Recording in over-sampled 4K at 24 frames-per-second with the heat threshold set to "High," the a6700 went 46 minutes before shutting itself off.
In 4K 60p, the camera shut down after around 26 minutes. Not bad results, but not great either.
In 1080p modes, the camera can do much better. As long as the aforementioned heat threshold is set to high, the camera can go for well over two hours and still not show a heat warning. That makes it possible to use the a6700 as a very capable webcam.
The FX30 — which shares the same sensor — is certainly better for specific video applications thanks to features like its anamorphic support or cinema 4K modes. However, the a6700 promises to be an excellent hybrid shooting camera for photo and video applications. It's also a huge upgrade in video terms over any of the other a6000 series of cameras.
Sony a6700: Definitely Worth the Wait
It may have been a long time coming, but the $1399.99 a6700 is a substantial improvement in almost every way — except with the displays. If you are looking for a powerful hybrid camera, it is certainly worth a look, and if you are an existing Sony APS-C shooter it stands to be a worthwhile upgrade.
Beyond the video capabilities, it's always nice to see a manufacturer dramatically improve how a camera feels and handles, but in this case, we also get autofocusing improvements and long-lasting battery life. Excellent image quality and decently fast burst rates make this camera a great all-rounder.
Are There Alternatives?
The Fujifilm X-S20 gives access to some excellent APS-C lenses and is my favorite Fujifilm camera from a handling perspective. It has a similar sensor and is a very capable hybrid camera as well. This is a close fight for sure.
The Canon EOS R7 has a higher megapixel sensor and has very effective auto-focus rivaling even Sony. I love the overall handling of the R7, and it's price is competitive too. It is well worth a look.
Should You Buy It?
Yes. Many out there might look at the specification sheet and be quick to label the changes as minor, but in reality, it is an upgrade across almost every aspect of the system. The Sony a6700 is a powerful camera no matter how you look at it.