Nikon Z8 Review: The Best Camera for Most Serious Photographers
My first experience with an almost full production Nikon Z8 took me to stunning Yellowstone National Park. In the week or so that I had to play with it I found it to be a most enjoyable camera, and I was able to review most of the major aspects of the cameras handling and capabilities. However, there were still some features that I needed to test, and for that I would need to wait for a final firmware Z8.
Only two weeks home from Yellowstone and I already had a production Z8 on the way for final testing. It was time to focus on the aspects of the Z8 we were not able to look at before, and to do that we've broke this review down into five categories.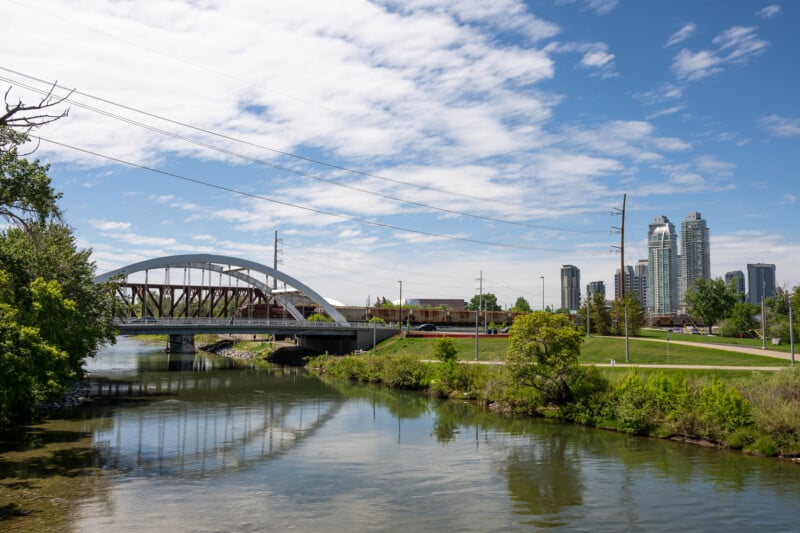 Nikon Z8: Image Quality
This was an easy topic to cover because we knew what to expect: the Z8 has the exact same sensor setup as the Z9. This is a great feature to copy, as that particular 45-megapixel sensor delivers excellent results. The Z8 has the same incredibly low base ISO of 64, which results in images with very low noise to start with, and an ability to raise exposure in the shadows with minimal damage.
It will out-compete contemporary sensors of a similar megapixel count in the above regards. It is true that both the Z8 and Z9 rely on an electronic shutter exclusively and this does have ramifications to image quality: there is absolutely a minor loss of dynamic range, however the only cameras that would perform better are the Nikon D850 and Z7II.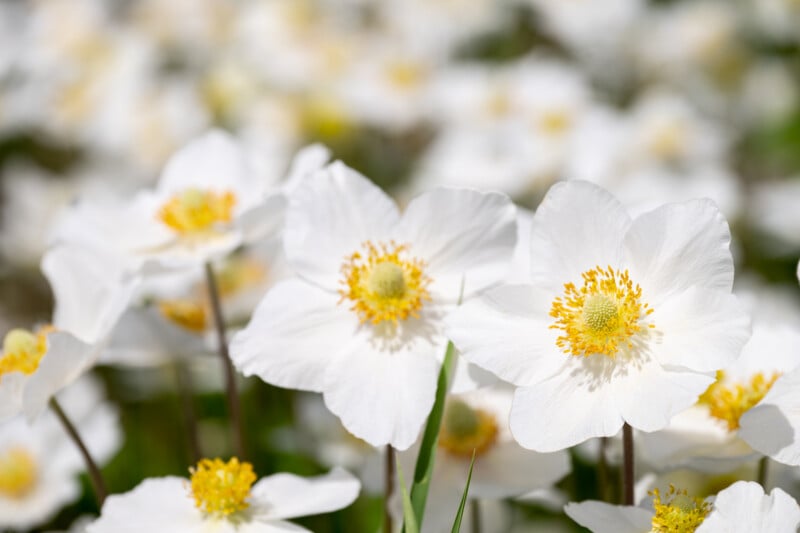 Electronic shutter cameras can have issues with rolling shutter but there is nothing to worry about here; the Z8 sensor reads out at a very fast speed.  It's also thanks to the electronic shutter that the Z8 can shoot bursts as fast as it does. I was very happy with the quality of the images I shot both in Yellowstone, and back home in Calgary.
Nikon Z8: Battery Life
One of my major complaints with the Z9 was simply its large body size. I prefer smaller cameras without integrated battery grips. However, this does lead to an obvious issue. Smaller camera means smaller battery. The Z8 uses the venerable En-EL15C type battery with some support for older style En-EL15A and B as well.
CIPA rates a fully charged battery at roughly 325 shots before needing to be recharged but in real life situations many more photos can be taken before a battery needs swapping. I spent two full days shooting bursts with well over a thousand shots a day and I needed to swap batteries once each day. Certainly a Nikon Z9 would have gone a full day and more before needing a pit-stop, but with a few extra EN-EL15s in the camera bag, I think the Z8 could handle most photo jobs.
Nikon Z8: Buffer Rates
Many professional shooters highly desire twin memory card slots in a camera. It's nice to have the overflow storage or option to duplicate all images taken in case of a card failure. Now the Z8 does have two card slots, one of them being for a very fast CFexpress. However, the second slot is only UHS-II SD slot, which is a perfectly acceptable configuration at this price, but one with a major downside.
You see, the Z8 is absolutely a fast-action beast of a camera capable of tackling wildlife, sports, and photojournalism. Using a fast CF Express card you could burst fire over a thousand RAW images at 20 frames-per-second before slowing down. But if you want to rely on the SD card slot as a redundant backup or as your primary memory card slot, things are gonna slow way down. From a boggling thousand images on the CF Express slot, I slowed down to roughly 30 to 40 images on the SD card before hitting the limits of the buffer.
Now we are not always gonna need 20 shots per second, or even a need to shoot past 30 or 40 images in a row. But if push comes to shove and the SD card has to be relied on, it will limit the Z8 and its capabilities; something the Z9 user does not have to worry about.
Nikon Z8: Autofocus
The Z8 borrows many features from the Z9, not the least of which is the autofocus system. This means the Z8 has one of my favorite implementations of tracking autofocus. 3D tracking is very easy to initiate and the Nikon subject detection modes work very effectively for wildlife or portraiture.
Even with a raving-mad Jordan Drake running toward the camera at high speed, the Z8 gave an almost perfect hit rate. I was particularly impressed with more iris in focus and less eyelash, with any of the portraits I took.
It makes no sense to say this, and as a professional reviewer I try to avoid such claims, but I'm almost convinced that the Z8 focuses better and more accurately than the Z9. That is to say, I feel like I struggled more with the Z9 trying to get shots in focus. Don't get me wrong, it has always been a capable performer, but sometimes it would miss shots like any camera does, and yet I don't have the same level of frustration with the Z8.
I know it's crazy to say so, but I just can't help myself. I would like to do a side-by-side comparison in the future, but logically there should be no difference at all.
Nikon Z8: Overheating
There are conflicting reports on the web about the overheating, or lack thereof when shooting demanding video on the Z8. From our testing we found the Z8 to manage heat very well. Pushing the camera to its limit, we shot 40 minutes of 8K 60p video in N-RAW. Although this caused the camera to finally shut down, it's important to keep this result in context. 40 minutes of recording in this mode took up almost 2 terabytes of storage and in practical terms, would rarely be pushed this far.
A record mode that would be used more often is oversampled 4K 60p. In this very high quality mode the camera shut down at 35 minutes. This is an acceptable result but I can see some users wanting to push further, so the Nikon Z9 would be a better choice in this regard. Using 4K 60p in the sub-sampled mode, however, went a full hour without any overheating warning at all; a good result if you're willing to sacrifice a bit of image quality.
Now if you are recording in any mode below 60p, whether it be 8K or 4K, you basically won't get overheating warnings, even after a full hour. Overall, the Z8 handles overheating very well in video mode, and although the Z9 body absolutely disperses heat better, the Z8 is still a solid choice for serious video work.
The Nikon Z8: The Best Camera for Most Serious Photographers
The $4,000 Nikon Z8 is going to be the way to go for the vast majority of photographers. Even ones doing serious professional work should consider how much power the Z8 gives at a more reasonable price. However, the Z9 still has some powerful advantages, and how important they are is going to be very case specific.
I didn't find the lesser battery life to be a major downside and the weather sealing is still adequate for some harsh environments. Having at least one CF Express slot opens up the potential to shoot any kind of fast-action but I can absolutely see the slower SD slot as a deal-breaker for some.
The lack of Ethernet port and built-in GPS is also going to be a real issue for press photographers and sports shooters. Sure, you can work around the lack of GPS with a clunky app on your phone and a USB-C to Ethernet dongle is a possibility, but both these options are inelegant solutions. You know who you are if you need GPS and Ethernet ports and the Z9 is the better way to go.
The Z9 is still going to be the king of the hill in the Nikon lineup. Everything that I love about the Z8 is really a testament to just how good the Z9 was at its release. But the Z8 is better suited for so many people and at a more tolerable price too and testing these last five unknowns was key before giving a final verdict. I'm happy to say that the Nikon Z8 is as good as we had initially hoped. If you are a Nikon DSLR shooter that is ready to upgrade, or a professional photographer looking for a new compact kit, order one now.
Are There Alternatives?
The Nikon Z7 II gives similar image quality, and to some degree, handling as well. However the benefits of the Z8, especially in terms of video performance and auto-focus, are compelling. It's a steep jump in price to get the Z8, though.
If you're open to a new brand or are shopping for your first serious camera, the Sony Alpha 7R V is a very similar price. The Alpha 7R V delivers excellent image quality with more megapixels and is equipped with the best auto-focus experience, bar none. However, it is somewhat lacking as a hybrid camera, being much better suited to photography alone.
Should You Buy It?
Yes. Nikon's Z8 has positioned this incredibly powerful camera at a reasonable price because it needs market share. Take advantage of this fact and get one now.