Nikon Z8 Tops Sales Charts at Japan's 5 Biggest Camera Stores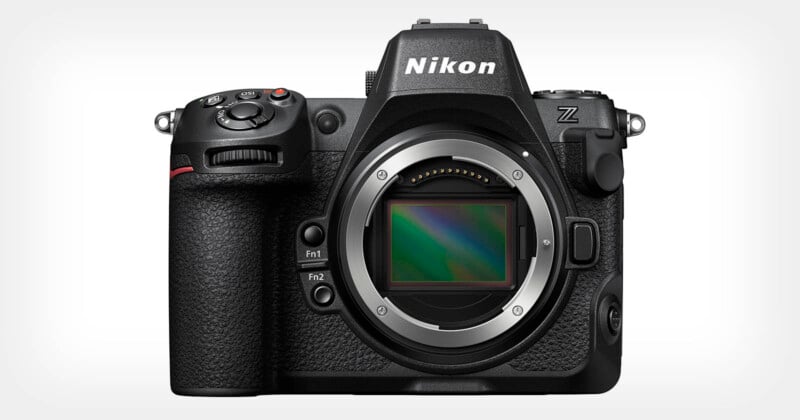 PetaPixel recently shared positive news concerning the new Nikon Z8 camera's initial success in Japan, with the camera climbing sales charts at BCN+R and Map Camera. But it doesn't stop there.
Nikon Rumors has reported that the Z8 is now the best-selling camera at all five major Japanese retailers. Per PhileWeb, a Japanese publication, the Z8's chart-topping success marks the first time the Z8 — and as far as PetaPixel knows, any Nikon mirrorless camera — has simultaneously held the top-selling position across Japan's five largest specialty camera stores.
At Yodobashi Camera, Bic Camera, Camera Kitamura, Map Camera, and Fujiya Camera, the Nikon Z8 is the best-selling camera, which is impressive in and of itself.
However, taking a closer look at the charts shows that it is not just the Z8 attracting Japanese consumers' interest; the Nikon Z9 is also making waves. The Nikon Z9 appears on three of the top five lists, occupying the third place, second place, and second place positions at Yodobashi Camera, Map Camera, and Fujiya Camera, respectively. It is notable that the Z8, despite sporting the same 45.7-megapixel full-frame stacked image sensor and incredible autofocus system as the Z9, has seemingly not hurt the latter's popularity.
Sony and Canon are also performing well, especially the Sony Alpha 7 IV and Canon EOS R6 Mark II.
While the Nikon Z8 is more affordable than the Nikon Z9, selling for $4,000 instead of $5,500, it is still remarkable to see a professional-grade camera selling so well. Even at Camera Kitamura, which caters to a more entry-level and prosumer audience, the Z8 tops the charts; the rest of the store's best-selling cameras are significantly more affordable than the Z8.
"Back in 2020, when Nikon was knee-deep in its financial troubles and seemed to be a bit rudderless, Nikon held a paltry 2.5% market share in sales from BCN+R. Now, just a bit more than three years later, the company has grown to 12.9%, surpassing OM Digital to take third place among all major camera manufacturers," PetaPixel explained last month when reporting the Z8's initial popularity.
That the Z8 has now climbed the sales charts of Japan's five biggest camera stores is further evidence that if Nikon was ever truly gone, it is undoubtedly back now, and back in a big way.