The Nikon Z8 is a Paradigm Shifting Camera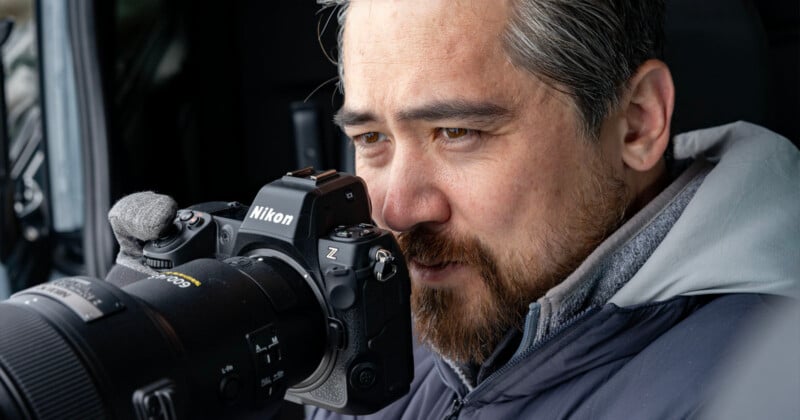 The Nikon Z8 is exciting, not only because it's a very capable camera, but also because it represents a major paradigm shift in the camera industry.
To this point, no one has done what Nikon just did: release a more affordable camera that takes from the high-end flagship but with basically no compromises. Outside of a smaller battery and some light downgrading of the weather sealing, the Z8 is the Z9.
Before now, we basically have gotten used to getting some kind of downgrade in a lower-tier camera. Either that or the "flagship" has some kind of specialty that is replaced by a different specialty in another camera.
The Z9 and the Z8 have no difference in specialty and are capable of exactly the same tasks. Both have the same high-end autofocus system and share the same high frame rate, making them ideal for sports and action. At the same time, both share the same 45-megapixels which means they can also be used for fine art and portraiture.
That's not just rare in the camera world, it's downright unheard of.
Camera companies, to this point at least, have decided that they need to find some way to differentiate their systems beyond the shape of the camera body. The Sony Alpha 1 and the Alpha 7R V can't have the same features and neither can the Canon R3 and the R5.
Whether by choice or by technical limitation, manufacturers have always drawn the line somewhere, especially if there is a price difference between models. If a camera is cheaper, it must lose functionality somewhere, right?
The closest I can think of that we have come is with the Fujifilm X-T5 and the X-H2. Both shared the same sensor, autofocus, and shooting speeds, but they didn't have nearly the same body design and the buffer was worse on one than the other. In this case, Fujifilm still wanted to maintain some distinct product separation. Nikon is really the first to say, "we're not going to make one of these cameras worse."
That point of view is incredibly refreshing. Nikon has recognized that a built-in battery grip and slightly better weather sealing is going to appeal to a small subset of its audience while the rest would prefer a smaller body without having to make a performance compromise.
In 2021, I celebrated the Z9 as the camera industry's comeback story of the decade, and Nikon doesn't seem to have strayed at all from the mentality that allowed that camera to be such a success. Nikon is hungry and they want to win.
I hope we see more of this kind of thinking from the rest of the industry. We don't need to intentionally make a camera worse just so we can protect a design and price level that doesn't appeal to the majority of photographers.
I say, give the people what they want. Nikon seems to agree.
---
This story is part of PetaPixel's weekly newsletter Clipped Highlights.
---
What is Clipped Highlights?
Clipped Highlights is a free, curated, weekly newsletter that will be sent out every Wednesday morning and will focus on a few of the most important stories of the previous week and explain why they deserve your attention. This newsletter is different from our daily news brief in that it provides unique insights that can only be found in Clipped Highlights.
In addition to unique takes on the biggest stories in photography, art, and technology, Clipped Highlights will also serve to feature at least one photo series or art project that we think is worth your time to check out. So often in the technology and imaging space we focus on the how and not the what. We think that it's just as important, if not more so, to look at the art created by photographers around the world as it is to celebrate the new technologies that makes that artwork possible.
If this kind of content sounds like something you're interested in, we encourage you to subscribe to the free Clipped Highlights newsletter today. You can read this week's edition right here, no subscription necessary, to make sure it's something you want in your inbox.
We'll also make sure to share each edition of Clipped Highlights here on PetaPixel so if you aren't a fan of email, you won't be forced to miss out on the weekly newsletter.