Atlas Lens Launches the 'Sirius Series' 1.0x Anamorphic Cinema Lenses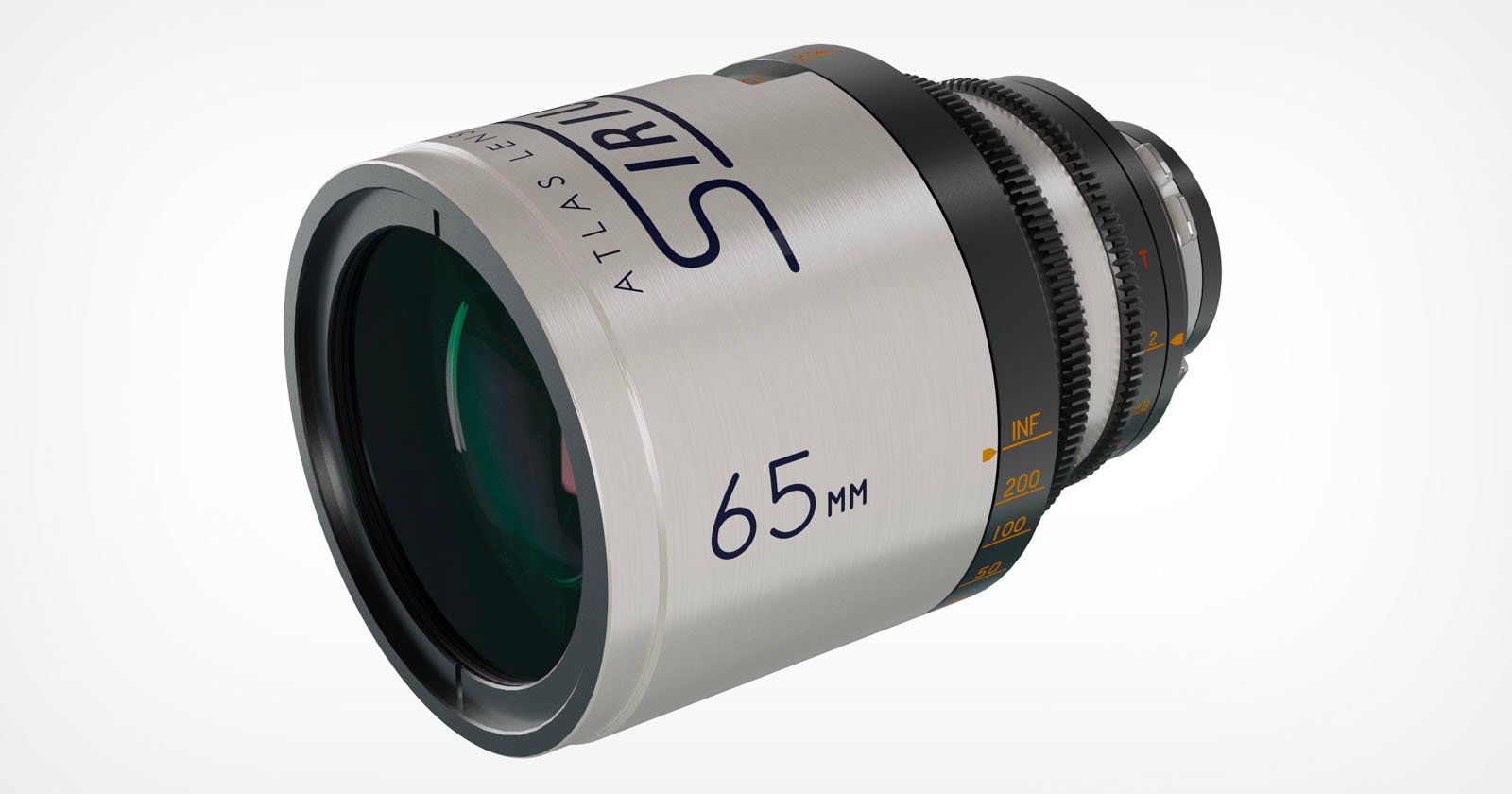 Atlas Lens has announced the Sirius Series 1.0x anamorphic cinema lenses, what it says marks a significant milestone in its mission to make creative cinematography more interesting, personal, and rewarding.
The Atlas Lens Sirius Series 1.0x anamorphic cinema lenses is an addition to the company's catalog of anamorphic lenses, including the Mercury Series 1.5x full-frame anamorphic released in 2022, Orion Series 2x anamorphic lenses that came out in 2017, and the Orion 21mm — what Atlas Lens describes as the world's widest front anamorphic cinema lens in production.
The new Sirius Series features a 1.0x squeeze ratio that the company says aids "in the implementation of artisanal aspect ratios" and additionally eliminates the "distracting" and "overused" flares that are commonly associated with anamorphic lenses. The company says it has achieved these heights without removing any of the modern mechanical conveniences that professionals demand.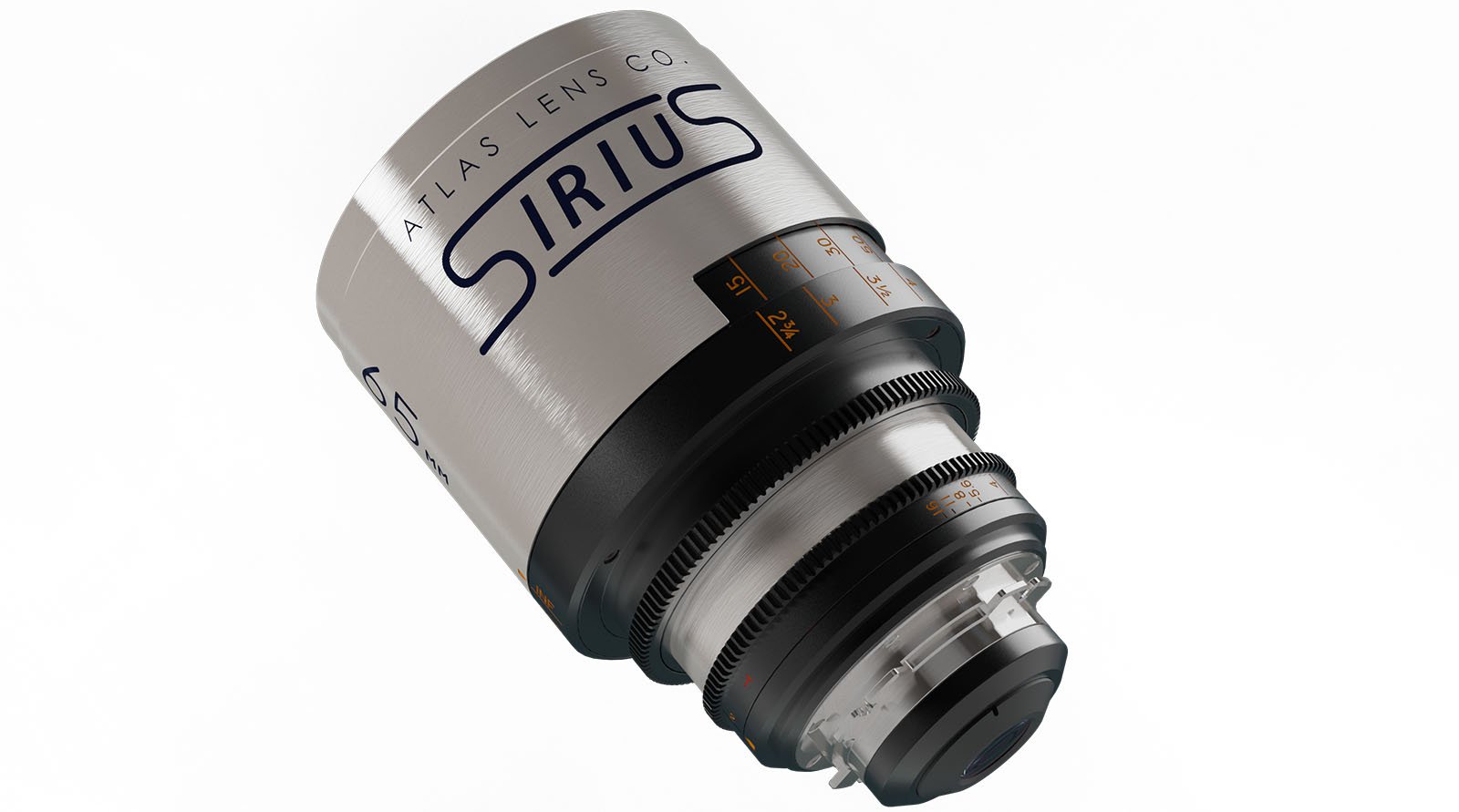 "When we first started this company, our mission was to create an affordable line of anamorphic lenses that could match or rival the best anamorphic lenses in the world. With the breakout success of our Orion Series lenses and forthcoming Mercury Series we thought, 'where else can we take optical image capture? What advancements in modern technology have yet to be explored and can open a new era in cinematography? After countless hours of research, development, and prototyping, we are pleased to announce our third line of lenses: the new Sirius Series of lenses from Atlas," Dan Kanes, CEO, and Product Manager, says.
Atlas Lens says that the lens offers a 1.0x anamorphic coefficient, an aperture of T2.0 for the full line of Sirius Series (21mm, 25mm, 32mm, 40mm, 50mm, 60mm, 80mm, and 100mm), and "exceptional" optical performance with what it describes as "vintage personality."
It also removes the aforementioned "distracting" streak flares and adds what the company says is "pleasing" and "pleasant" barrel distortion and spherical aberration. All of these features are added without changing the average size and weight of a standard anamorphic lens.
"Sirius Series features exceptional optical performance with character, color, and clarity of an anamorphic lens while embracing the personality of vintage spherical lenses: Pleasant distortion, beautiful round bokeh, and dynamic spherical aberration with the added benefits of zero mumping, excellent close-focus, without any of the distracting streak flares," the company boasts.
The Sirius Series will be available in Arri PL mount standard with the choice to switch it to an EF mount.
Pricing and Availability
The Sirius Series will be priced at an MSRP of $5,995 for a single lens and $17,985 for a 3-lens set. Discounted preorder pricing will be available for early adopters at $4,995 for one lens and $14,595 for a 3-lens set. Preorder deposits open at $995 for a single lens and $2,495 for a 3-lens set through December 31, 2022 — with incremental preorder deposit increases through September 2, 2023, the end of the Sirius preorder window. The company has additional information about preorders, pricing, deposits, and order windows on its website.
Sample footage, visual references, technical specifications, and more can be found on the Atlas Sirius Series pre-order page.
'Sirius' Dedication to a Bit
Obviously, today is April Fool's, but there does seem to be at least some truth here. PetaPixel can confirm there are working prototypes that have been constructed and those will be available for in-person demonstrations at the NAB Show in Las Vegas from April 16-18, 2023 or by appointment at the company's Glendale, CA offices.
There is a lot here that should stand out to those with some cinema background. For starters, a 1.0x anamorphic doesn't make any sense — that's just spherical. However, Atlas Lens didn't just make up this "joke" as a way to play on this annual joker's holiday: this lens is real.
For reasons that perhaps only the folks at Atlas Lens will ever truly understand, the company built actual working prototypes. So if an April Fools joke is real, is it really a joke? We at PetaPixel actually aren't sure.