Moment's New Adapter Turns Any Lens into an Anamorphic Lens
Moment has announced the 1.33x Anamorphic Lens Adapter, which it says can change any optic — vintage or modern — into an anamorphic lens.
According to the company, the new Lens Adapter — which mounts onto the front of existing lenses — is easier to use than anything else on the market and can turn any modern or vintage camera lens into a 1.33x anamorphic optic with widescreen aspect ratios, horizontal flares, subtle distortion, and a gentle roll-off in sharpness. The company positions the adapter as a way to bring cinema-grade anaphoric quality to filmmakers for a fraction of the cost of existing lenses and adapters.
The adapter is a notable push for Moment outside the mobile photography space and into support for full-size lenses and cameras.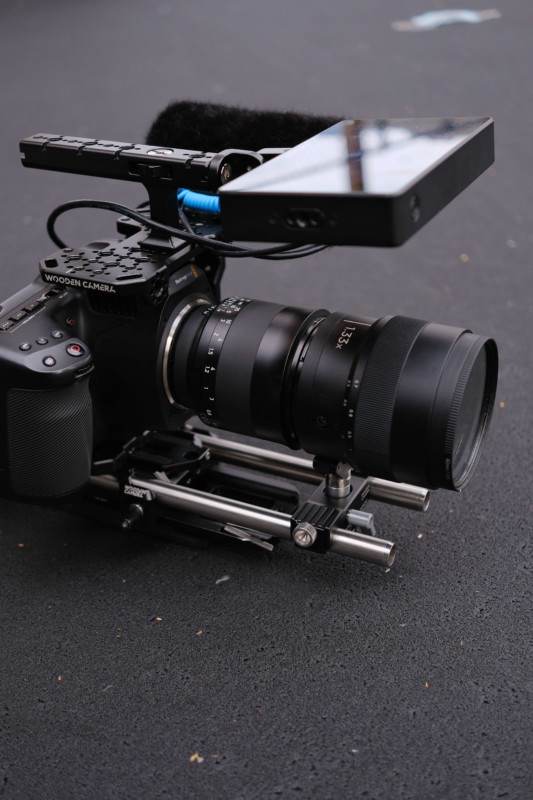 The team at Moment says it has been working on the adapter for months with the intent of bringing the history of classic anamorphics to everyday lenses and at a price that was more than affordable. The new adapter is launching for $899 on Kickstarter, but will eventually retail for $1,299.
"Historically anamorphic adapters haven't always been accessible or easy to use. Often they have been more trouble than they are worth. We wanted to change that with the Moment 1.33x Anamorphic Adapter."
The 880-gram adapter has a 67mm mounting thread but ships with three step-up rings that provide a range from 49mm to 82mm lenses and allow users to connect to nearly any lens. Once the adapter is attached either directly or using one of the step-up rings, a button on the sid ecan be pushed to align the lens vertically which Moment says ensures a proper and precise perspective every time.
The adapter comes with a gold flare coating and can achieve focus as close as 0.7 meters (27.6 inches). The company says the ideal lens combinations of rear primes are 35mm to 100mm and more on a Super35 system and 50mm to 100mm or more on full-frame.
"On vintage lenses, the adapter blends our take on classic anamorphic with the endless variations of looks that you get from vintage glass. Blending classic anamorphic with the character of vintage glass gives you unlimited options for creating epic and signature looks for your project," Moment says.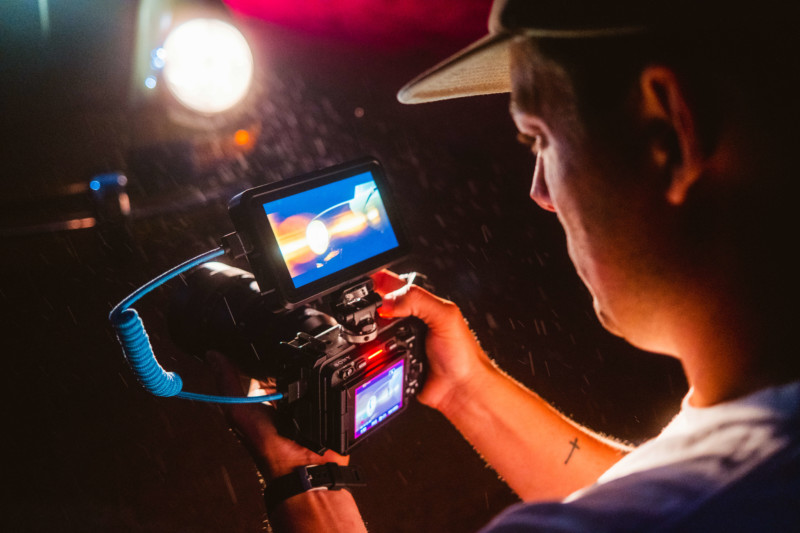 Below is an example film shot with the adapter:
The new 1.33x Anamorphic Lens Adapter can be backed on Kickstarter until July 21 and orders are expected to ship in December 2022.
---
Disclaimer: Make sure you do your own research into any crowdfunding project you're considering backing. While we aim to only share legitimate and trustworthy campaigns, there's always a real chance that you can lose your money when backing any crowdfunded project.