Laowa Goes High-End With Proteus Line of Pro-Level Anamorphic Lenses
Venus Optics is aiming at professional filmmaking production with the launch of the Proteus line of anamorphic lenses, what it is calling the most accessible professional anamorphic lenses with a constant 2x squeeze ratio for Super35 sensors.
The Venus Optics Laowa Proteus 2x Anamorphic Series includes a 35mm, 45mm, 60mm, and 85mm, all that share a universal T2 aperture. The company says the lenses are built with an optimized optical design that is able to create sharp close-up shots at as close as 1.8 feet.
They produce what the company describes as a smooth elliptical bokeh and the anamorphic flares that it produces are available in blue, amber, or silver. Below is an example of how the different colored flares look:
The Laowa Proteus 2x Anamorphic Series uses a patented design that Venus Optics says can deliver the image sharpness of modern quality while retaining the vintage look of anamorphic characteristics. The constant 2x squeeze ratio provides a classic widescreen anamorphic look and works with 4:3 or 6:5 sensors which are usually defaulted in professional cinema cameras to deliver a 2.66:1 or 2.4:1 image after de-squeeze. Venus Optics says that cinematographers and filmmakers can use the footage entirely or crop it to a 2.39:1 with "minimal loss of resolution."
Additionally, the company says that thanks to a precise optical design, the 2x squeeze ratio can be achieved in any focus distance, which maintains the relative shape of objects and avoids "anamorphic mumps."
Since they are cinema lenses, Venus Optics says it has developed them to have very low focus breathing, although there is a subtle change to the angle of view when the focusing distance is altered, visible in the video below:
As they are designed for use by professional filmmakers, Venus Optics says it added a series of features that are tailored to support high-end productions.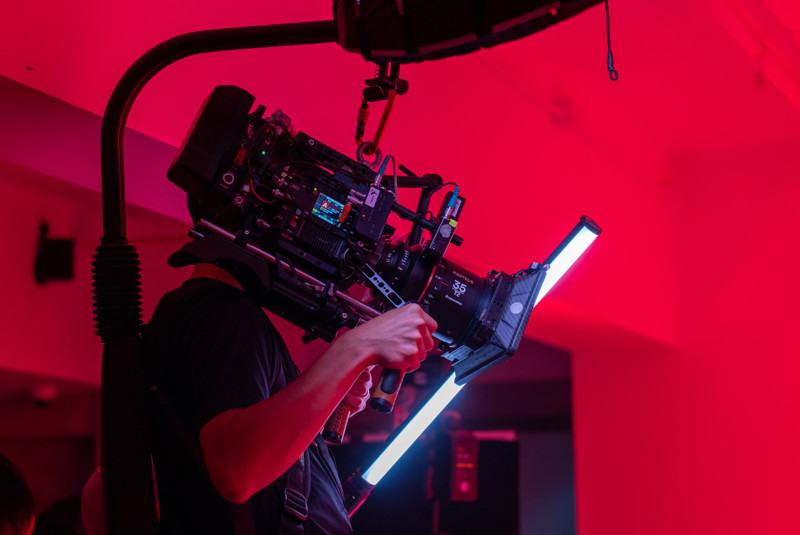 For example, the lenses have a back focus adjustment mechanism that allows users to calibrate the back focus of the lens while it is mounted to a camera, which avoids what Venus Optics describes as a "tedious shimming process." Additionally, the Proteus series has a unified gearing position which allows filmmakers to easily swap focal lengths without having to adjust the position of the gear system. Similarly, the aperture and focus gear use a 0.8 mod gear and have a common 114mm outer diameter and 105mm filter thread. The lenses also feature a 300-degree focus throw and can be outfitted with either metric or imperial scales.
While they are made for Super35 cameras, Laowa has developed the Proteus series to work with its 1.4x full-frame expander which allows the optics to be used on full-frame sensor cameras where "image quality and sharpness are pleasantly maintained."
The Venus Optics Laowa Proteus 2x Anamorphic lenses are available for $4,999 each, while two-lens sets can be purchased for $9,499.