Photo Editing App Bazaart Adds New AI Background Feature
Photo editing and graphic design app Bazaart has unveiled its "Magic Backgrounds" feature which promises to transform amateur photos into "professional-grade product photos with just a few taps."
Using deep learning artificial intelligence (AI) technology, the feature will analyze an image of a product and then position it in various AI-generated backdrops.
The smart technology incorporates shadows, lighting, and reflections to make the images look genuine and as if it was taken by a "professional photographer."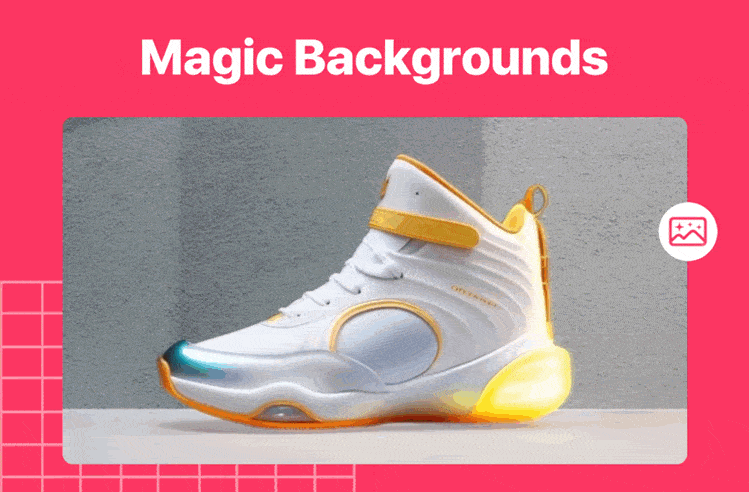 Bazaart says that the Magic Backgrounds has an "intuitive interface and robust AI capabilities." Users will be able to "effortlessly" create eye-catching product images by using the photos they've taken of their product.
"This advancement paves the way for users to rapidly and efficiently elevate ordinary snapshots into eye-catching product images that drive sales," writes the company in a press release.
Magic Backgrounds is already available to users of Bazaart on iOS and the new feature will come to Android shortly.
"We are delighted to launch Magic Backgrounds," says Stas Goferman, Bazaart's CEO. "We envision this AI-driven photo creation tool ushering in a new era for product photography, streamlining the work of online sellers. By transforming a traditionally expensive, time-consuming process reliant on multiple experts into an affordable, straightforward, do-it-yourself endeavor, we make it accessible to all."
Last year, Bazaart announced an expansion into video editing with users able to apply elaborate video edits including a variety of cuts (like shapes or other transitions) as well as manipulating footage through erasing, blending, adding filters, and more.
What is Bazaart?
Bazaart is a Tel-Aviv-based AI-design app that was founded in 2012 and now serves 1.4 million monthly active users. Its app is ranked among the top 20 grossing apps on the iOS App Store's Photo and Video category, and the top 10 grossing apps in the Google Play Art and Design category.
Bazaart says its goal is to help people create professional-looking designs with AI-driven tools, fast processing times, and simple interface. The app offers thousands of templates that are made by professional designers as well as curated design resources that make it easy for the average user to create designs and edits quickly.