New Canon R5 Transformer Toy is Actually 'Nemesis Prime' in Disguise
Last summer, Canon partnered with Japanese toy manufacturer Takara Tomy to produce two Transformer toys that took the shape of cameras, but they were only available in Japan. That has changed and the partnership has also given rise to a third disguised robot option.
The two original Transformers featured Autobot leader Optimus Prime as well as Refractor of the Decepticons. The latter was a rather on-the-nose choice despite the fact it is a rather obscure character since according to Transformers lore, the robot is actually a combination of three separate robots named Spectro, Spyglass, and Viewfinder — that fit nicely into the idea of it hiding as a Canon camera.
The two Transformer toys were originally only available in Japan, so global collectors had a particularly difficult time getting their hands on them went they were first introduced. That has changed, however, and the toys can be purchased with much wider shipping availability from Hasbro Pulse (with the notable exception of Quebec, Canada). While Optimus Prime is currently sold out, at the time of publication, Refraktor is still available.
In addition to the two previous options, Takara Tomy is adding a new Canon R5 Transformer to the fold: Nemesis Prime.
"Bring the ultimate Transformers experience to your collection with the Takara Tomy Transformers Nemesis Prime R5 action figure! This adult collectible Transformers G1 action figure for adults features authentic Takara Tomy design and deco, in collaboration with Canon, Inc," Takara Tomy says.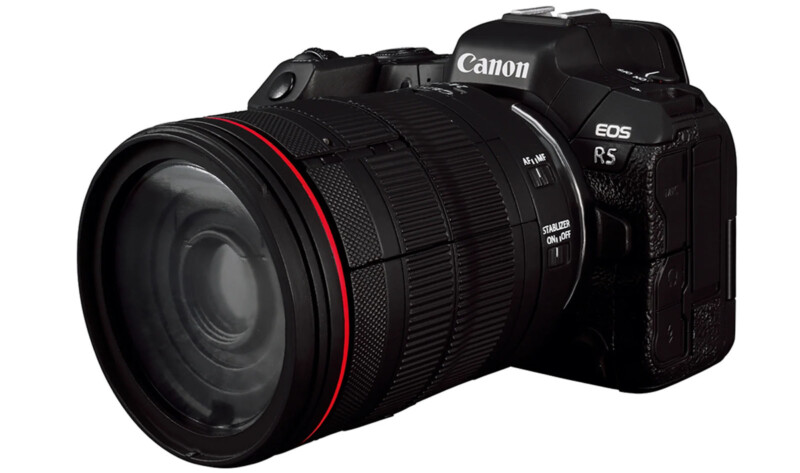 "The figure is showcased in premium deco and detail and comes in its original packaging with Japanese-language instructions. Figure does not function as a real camera."
Just as was the case with the Optimus Prime and Refraktor options, the Nemesis Prime R5 Transformer can convert from the Canon mirrorless camera — including the ability to remove the 24-105mm lens from the body, just like the real thing — and features full joint articulation and the ability to use the lens cap as a shield. It also ships with its own tiny camera that it can hold.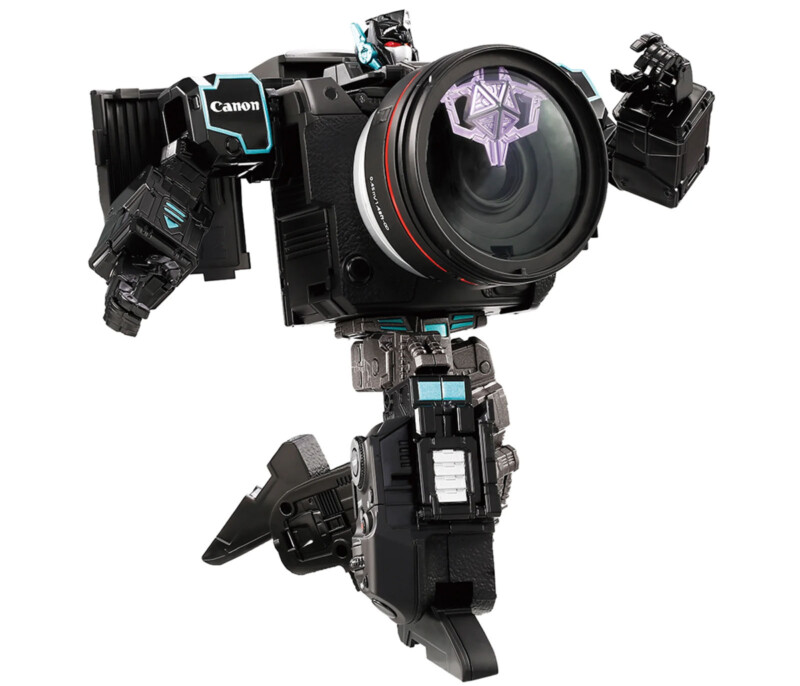 The figure is an 80% scale design of the Canon EOS R5 and ships in the original Japanese packaging. The Transformers Takara Tomy Nemesis Prime R5 is available to pre-order for $132 from Hasbro Pulse, though don't expect quick shipping. The pre-order period ends on April 6, 2023 and the robot in disguise won't ship until January 28, 2024.
---
Image credits: Takara Tomy, Hasbro