Instagram is a Free Fusion of Hipstamatic and Tumblr for the iPhone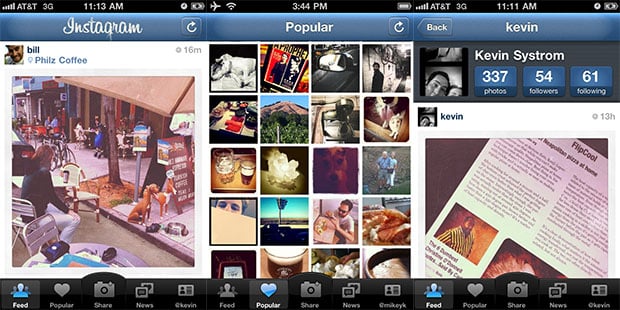 Instagram is a new iPhone photo app developed by Stanford grads Kevin Systrom and Mike Krieger that offers Hipstamatic-style filters for your photos, easy uploads to popular services, and a Tumblr-esque community built right in. While photo sharing apps in the App Store are a dime a dozen, there are a few things that set Instagram apart.
First of all, it's being developed by a solid team with solid backing. Systrom worked at Twitter and Google and Krieger worked at Meebo before the two left their jobs to launch their own project. They've raised $500,000 for Instagram from Andreessen Horowitz and Baseline Ventures.
Another strength is the fact that they're building a Twitter or Tumblr-style community where users can choose to follow one another, easily viewing and commenting on their friends photos. The app itself is well designed and polished.
Finally, all of these things are being offered as a free application, so its price can't be beat.
Here's a demo video that Systrom sent me:
You can download Instagram from the App Store here.