Massive Array of 144 Sony Mirrorless Cameras Generates Detailed 3D Assets
As the demands for realistic visual effects (VFX) grows, so do the needs of those creating that content. One organization uses a massive array of 144 Sony mirrorless cameras to generate detailed digital assets in support of VFX artists.
Peris Digital uses what is called photogrammetry, a technique where a 3D model can be generated by capturing multiple angles with an array of cameras.
"We can produce a 3D model with the geometries, textures, and materials of an object, being a garment, a prop, or a set decoration item," the company says.
This particular array, shown above, uses a rig of 144 Sony Alpha 7C and Alpha 7R IV cameras that can quickly scan any subject along with the accessories, garments, props, or other decorations so that they can be turned into a usable VFX asset.
"VFX irreversibly transformed TV and Film. And now, high-resolution cameras and lenses are changing VFX," Yasuo Baba, Director, Digital Imaging and European Product Marketing, Sony Digital Imaging Europe, tells PetaPixel.
"You likely won't even notice modern-day VFX. In fact, film is increasingly produced in front of a green screen. Take Marvel, for example. Impossible to create without VFX, but perfectly lifelike to the human eye."
Baba says that specifically advances in photogrammetry like what Peris is able to do means previous impossible situations can be brought to life in movies, video games, and television. Bringing Thanos to life, perhaps the most well-known Marvel villain, would not be possible without this kind of technology.
 

"Today, digital humans are a concept rocketing in popularity. To capture and create digital humans that will genuinely make you double-take, you need full detailed images — and lots of them. Minute details you'd never consider must be included to make the human realistic," he adds.
Looping back around to Peris, the company has been able to recreate about seven million real-world costumes digitally which can then be used for TV and film. Peris Digital has already appeared in the credits for movies like Dune and Mulan as well as popular shows such as Bridgerton and The Queen's Gambit.
The company's costume repertoire is available in 3D for costume fittings as well as on-screen scenes, Baba says.
"Ahead of post-production, Peris Digital uses its 144-camera photogrammetry rig, including Sony Alpha 7C and Alpha 7R IV, to capture garments, producing digital results that are truly lifelike. Projects can be completed in two to three hours, rather than the traditional time-consuming task of creating a character for the screen from scratch," he continues.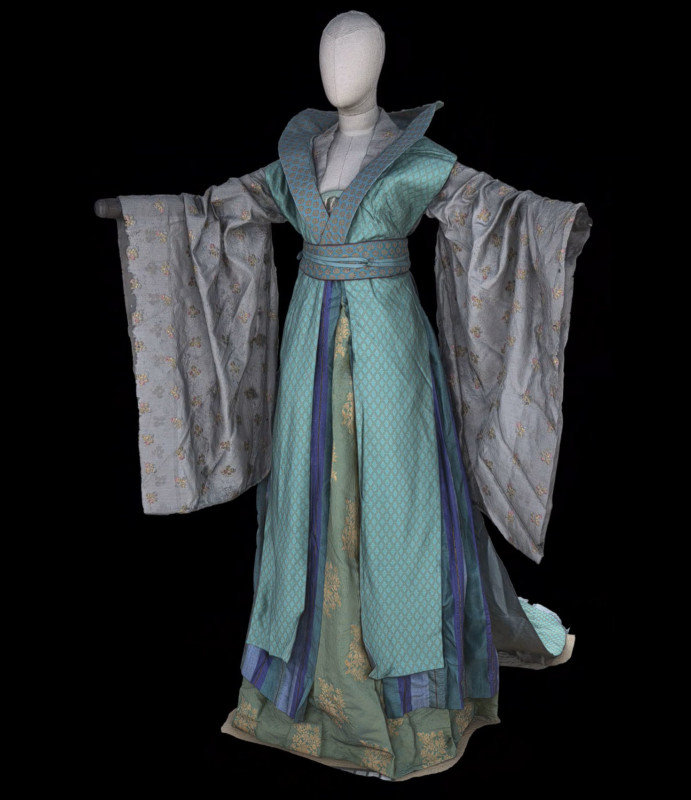 Baba adds that the photogrammetry technique is quickly overtaking conventional CGI as it guarantees a high level of quality while also being fast to produce. The video below visualizes the speed at which these digital assets can be created.
"While digital replicas are typically used in background scenes, Peris' work is used on forefront characters, for example, to protect clothing in a stunt. This is only possible thanks to the precise detail and texture captured by the high-resolution cameras, rather than animation," Baba says.
 
"Behind the screen, the ability to fit costumes virtually is truly changing the game for fittings in Film and TV. Instead of juggling busy schedules with digital replicas, costume designers can save countless hours by trialing virtual costumes and sizes using a digital twin concept rather than an actor. In the pandemic, this meant crew could stay safe, and in more normal times, it allows designers to save on time and costs."
Peris Digital agrees, and says that its techniques are able to transform multiple industries. The company has several examples of what it has been able to create on its website, which includes a digital showroom of gorgeously rendered 3D costumes.
---
Image credits: Peris Digital, Sony Europe