Instagram Head Feels 'Urgency' in Trying to Make Reels Work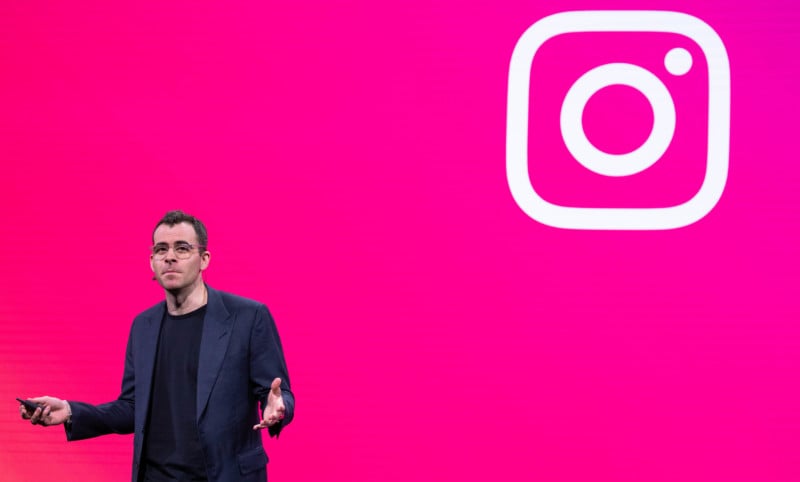 Instagram head Adam Mosseri says the social media platform is facing "urgency" to make Reels work after its parent company Meta had $80 billion wiped off its market value last month.
In an interview with Bloomberg on Friday, Mosseri said that Instagram was feeling the pressure to drive revenue to Reels as the platform continues to chase TikTok's domination in short-form video.
Instagram is facing "a fair amount of urgency," Mosseri tells Bloomberg. "I'm trying to balance that urgency with making sure we don't make any mistakes by pushing too hard or too fast."
In the interview, Mosseri noted that the growing popularity of Reels is promising. Time spent perusing videos on Instagram, he explains, is "milestone one."
But now, the company needs to get to "milestone two" and get Reels advertising to make money as quickly as other places marketers can spend on the app. Instagram aims to drive more revenue via Reels by getting advertisers comfortable with the format, enticing creators to share there, and improving the algorithm so that users get better video recommendations from accounts they do not follow.
"A ranking system that tries to surface what we call unconnected content of photos and videos from sources that you, or accounts that you do not yet follow is a very different technical problem than ranking photos and videos from accounts that you already follow," Mosseri says. "I've been encouraged by the progress, particularly in the last six months, but I think there's a lot, lot more room to grow."
"We've hit milestone one — we are well on our way but not yet at milestone two." he adds.
The Race is On For Meta
Meta's stock price has plummeted about 73% so far this year. In October, the company shares plunged to its lowest price since 2016 after it reported profits had halved during the third quarter.
Meta has faced struggles as the company contends with slowing global economic growth, increased competition from TikTok, and challenges from Apple's iOS privacy update that undercut its primary advertising model.
Investors also remain unconvinced by Zuckerberg's bet that the company's future lies in Reality Labs, its metaverse division. Despite the huge spending, Reality Labs made a $3.7 billion loss over the past three months.
Zuckerberg noted that "Reality Labs operating losses in 2023 will grow significantly year-over-year" and the division will see not see a return on investment for another decade — raising alarm among investors and analysts.
However, amid these struggles, Instagram remains a major growth driver for the company. In an otherwise dreary third-quarter earnings report, Meta revealed that Instagram now has two billion monthly active users worldwide, closing in on the 2.96 billion who use Facebook.
During the earnings call, Meta's CEO Mark Zuckerberg said that Reels is now the fastest-growing format across Meta's family of apps and services, hitting a $3 billion annual revenue run rate (ARR) in the third quarter of 2022. He also disclosed that the production and consumption of Reels were 50 percent more than six months ago.
"On Instagram alone, people already reshare Reels one billion times a day through DMs," says Zuckerberg.
However, Meta's CEO says that monetization remains a challenge for the format and Instagram's Reels currently do not generate as much advertising income as Stories or feeds.
He revealed that Reels is costing Meta more than $500 million in lost revenue per quarter. But the company expects to break even with Reels "over the next 12 to 18 months."
It remains to be seen whether Instagram's experiment with short-form videos pays off. But the longer Meta takes to make Reels profitable, the less patience investors will have with the money Zuckerberg is pouring into the metaverse.
---
Image credits: Header by Anthony Quintano, CC by 2.0