Instagram Head Says Reach of Reels and Photos Has Been 'Rebalanced'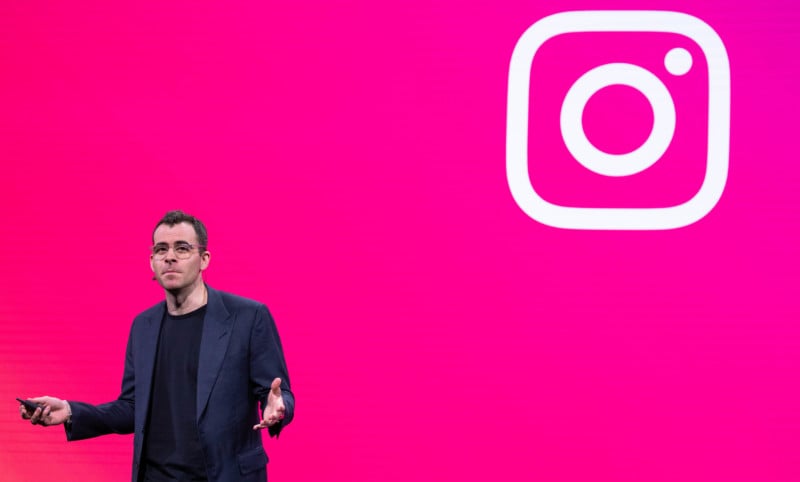 Instagram head Adam Mosseri says that Reels and photos should have the same reach on the app now after the company "rebalanced things" in the last month.
Mosseri made the statements during his weekly Ask Me Anything (AMA) session on Instagram yesterday.
During his AMA, an unnamed follower asked Mosseri why Instagram is not pushing photography on its algorithm and stopping the growth of such accounts.
"Why are you completely gutting the reach of photo-based accounts?" asks the frustrated Instagram user.
Mosseri admitted that the company had overprioritized video earlier this year and that Instagram had recently been working to address this imbalance. He said that photos and Reels are more equal in the Instagram algorithm and should have the same reach now.
"So we're not looking to gut reach for photo-based accounts," answers Mosseri.
"I do think we went too far on video over the summer and since I think we've rebalanced things so I believe and from the data I see and a lot of the photo creators I've talked to, things have stabilized over the last month"
Mosseri then tells photographers to contact Instagram if they're not seeing this pattern on their accounts.
"But if that's not what you're seeing please let us know," he says.
In December last year, Mosseri declared that Instagram was no longer a photo-sharing app and the company would prioritize video instead.
Since then, Instagram has adopted more TikTok-like features in spite of widespread backlash. Photographers have especially complained about Instagram's video-centric changes and that the app was no longer pushing photos in the algorithm.
During the AMA, Mosseri also spoke about a new, unreleased feature called "Notes" that is coming to Instagram which will allow users to "set little statuses with texts that inspire or give other people a reason to message you."
Mosseri also admitted that "volatility of reach" was a "real" issue for some Instagram creators and not something the app wants in its algorithm.
When another user asked him why their Instagram account's reach was so "up and down all the time", Mosseri assured that the company was "trying to figure out if there's more we can do to stabilize reach" as "predictability" is "important to creators."
"That said, it's also important that Instagram is interesting to people," adds Mosseri. "If it's more interesting then people will spend more time on Instagram then reach will go up on Instagram on average for creators so it's attention that we're trying to manage."
In a private memo sent in September, Mosseri told Instagram employees that the app is falling far behind TikTok and YouTube in all aspects of creator satisfaction. In the memo, which was read by The Information, Mosseri says that surveys of creators showed that Instagram lags behind other social media platforms in terms of "fun, reach, fair algorithm and care."
---
Image credits: Header by Anthony Quintano, CC by 2.0