The Leica SL2-S is its Latest Camera to Get the 'Reporter' Treatment
Leica is giving its SL2-S the "Reporter" treatment, outfitting the camera with a more resilient exterior to make it better able to resist extreme temperatures, shocks, dust, and water.
The SL2-S Reporter joins the M10-P, Q2, and Q2 Monochrome cameras in the Reporter Design Series that not only provide photographers with a different look to what are typically all-black affairs but supposedly improve the reliability and durability of the camera in the field.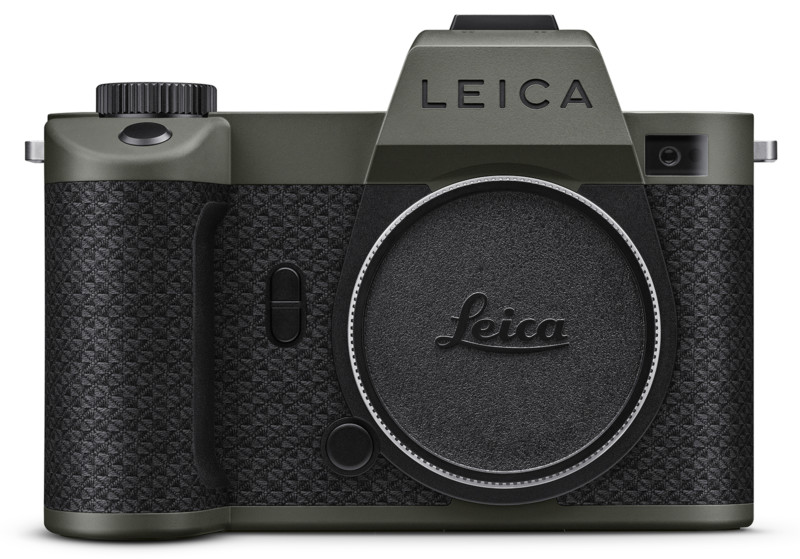 Leica says that the SL2-S Reporter "redefines the limits of resilience" thanks to its all-metal body, scratch-resistant dark green paint finish, and aramid fiber coating. As such, the camera is able to withstand more extreme temperatures, shocks, dust, and water that is often encountered by working photographers in the field, specifically photojournalists that are reporting in hostile regions.
Aramid is a synthetic fiber that Leica says is usually employed in the production of protective equipment.
"With its distinctive pattern of tightly interwoven fibers, the special armor not only provides an extraordinary look but also a considerably increased grip — for even more safety and stability when photographing and filming," the company says. "In its technical characteristics, the design variant corresponds to the serial model Leica SL2-S."
Despite the external changes, the core of the camera from a technical and photography standpoint remains the same. Initially announced in December of 2020, the SL2-S is a 24.6-megapixel L-Mount full-frame mirrorless camera that was designed to put more emphasis on speed and video performance compared to the original SL2, which was released the previous year. The SL2-S is capable of 25 frames per second (to a 4GB buffer that allows more than 999 consecutive photos to be taken without slowing the shooting speed — and features ISO performance up to 100,000.
The SL2-S was also positioned as a capable video camera and can capture 4K video at up to 60 frames per second in 10-bit 4:2:2 in Leica L-Log via HDMI out (via a full-size HDMI port). It can shoot in true full-frame 4K up to 30p internally at that spec but use HDMI out to increase the frame rate. Unfortunately, the camera must reduce to a Super35 crop in order to capture 4K at 60 frames per second. That said, there is no recording limit.
The original SL2-S retailed for $4,895, but since the SL2-S Reporter is a limited edition camera (Leica only intends to produce 1,000 pieces for worldwide distribution), it has increased in price slightly. The SL2-S Reporter will be available in the United States at all Leica Stores and the Leica Online Store for $5,495.