Palette is a Free Web-Based AI-Powered Photo Colorizer
A new artificial intelligence-powered web-based tool called Palette is able to take any black and white photo and colorize it. The creator is so confident in the results that he is billing it "the DALL-E of color."
Developed by French artist-in-residence at Google Emil Wallner, Palette is based on "unreleased research" and uses a similar text-to-image artificial intelligence (AI) process as Stable Diffusion, Midjourney, and DALL-E but for post-production instead of image creation. Wallner is perhaps best known for his work colorizing Gustav Klimt's faculty paintings with AI.
Wallner shared Pallete on Reddit earlier this month and received a huge amount of support, with that post garnering about a million views and resulted in more than 100,000 people trying out the platform.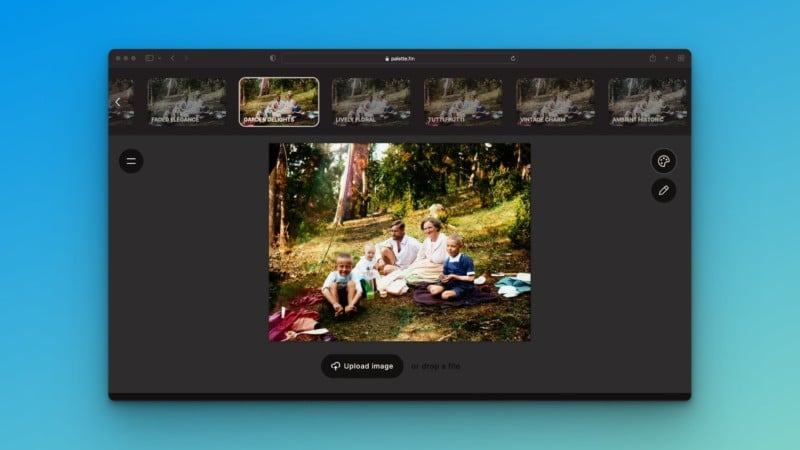 "I've been creating AI colorization models for five years, both as a hobby and in a professional capacity. I find it fascinating for many reasons. I'm curious what black and white photos look like in color. You can often see new details and the general mood of the image changes," Wallner says.
While some historical scholars have pushed back against the practice of colorization as harmful to historical accuracy, Wallner argues the opposite is true.
"It's a fun way to learn about history. It's also interesting from a technical point of view. The model both has to learn everything about the world, but also human language to enable people to edit photos with words. It's fascinating to see the model start from scratch and learn advanced concepts about the world."
Wallner says the idea for the system came about after he personally tried several different AI-based colorization approaches.
"Most AI colorizations average the colorization resulting in mostly brown colors, and purple and red tones for say clothes and cars. With the advancement of text-to-image AI technology, I saw an opportunity to both make more vibrant and dynamic colorizations, but also enable people to edit the colorization," he explains.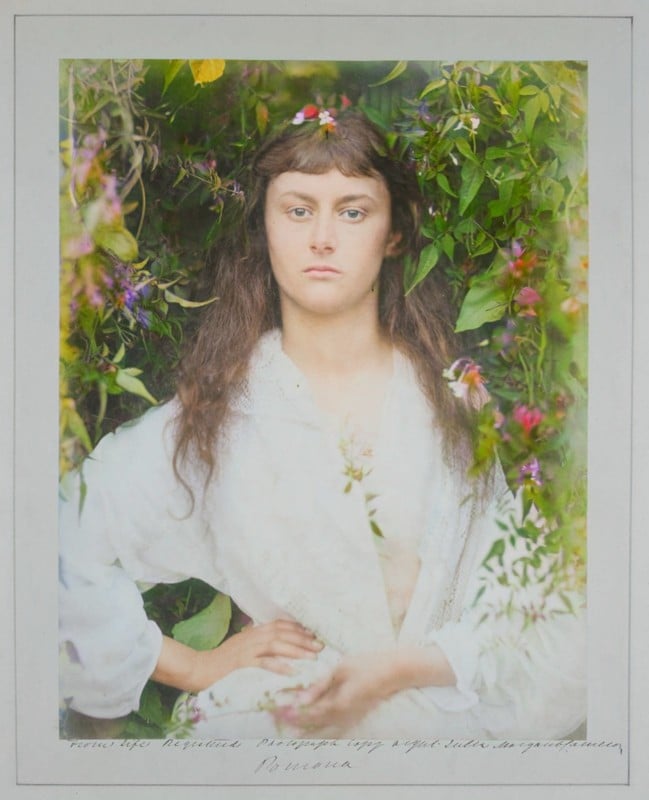 "Editing photos is especially important when you know the colors of certain objects and for historical accuracy."
Palette is smart enough to not only add color to an image, but also adapt to changing light conditions. Wallner says that he did not envision it being this intelligent and was even surprised when he saw that it worked.
"The first time I adjusted the light conditions, I was really surprised. I didn't explicitly train it to adapt to different lighting conditions, but I learned it as a byproduct of translating grayscale images into colors. Not only did it learn about morning light and sunset, but also adapted to the time of the day. You simply describe the light with a text prompt."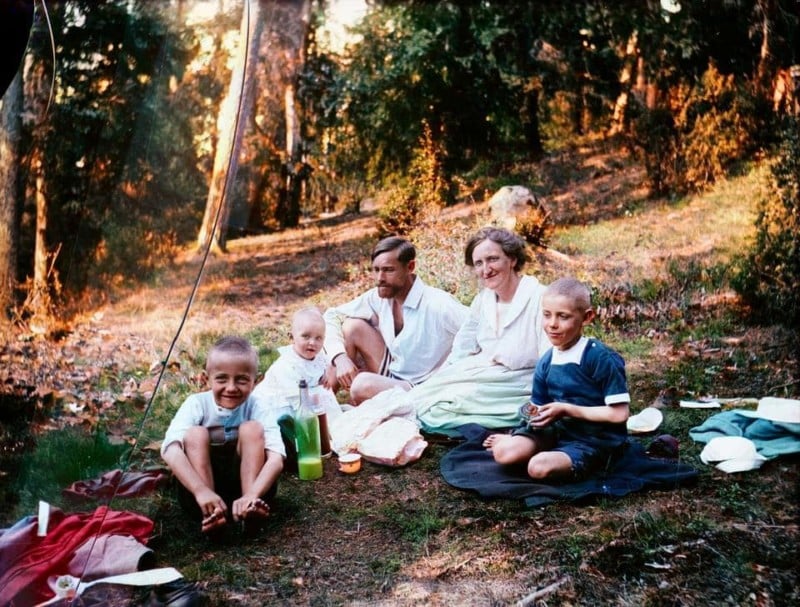 While it works better than he expected, Wallner says that Palette isn't going to replace professional colorization.
"A common misconception about colorization is that a black and white image can only correspond to one colored image. In fact, that information is lost and we have to guess it," he says.
"While you can make educated guesses based on statistics, much of colorization is doing research and artistic choices. The research required to make historically accurate colorizations still requires context and manual research. However, with a text prompt and filters, it makes it both easier to apply the research and also test different artistic directions."
Palette is available to anyone worldwide and is compatible with most browsers, Wallner says. He also says that the images that are created using Palette are deleted from his servers after colorization is complete and the copyright to the colorizations belongs to the platform's users.