Instagram Launches New 'Dual' Camera Feature, Similar to BeReal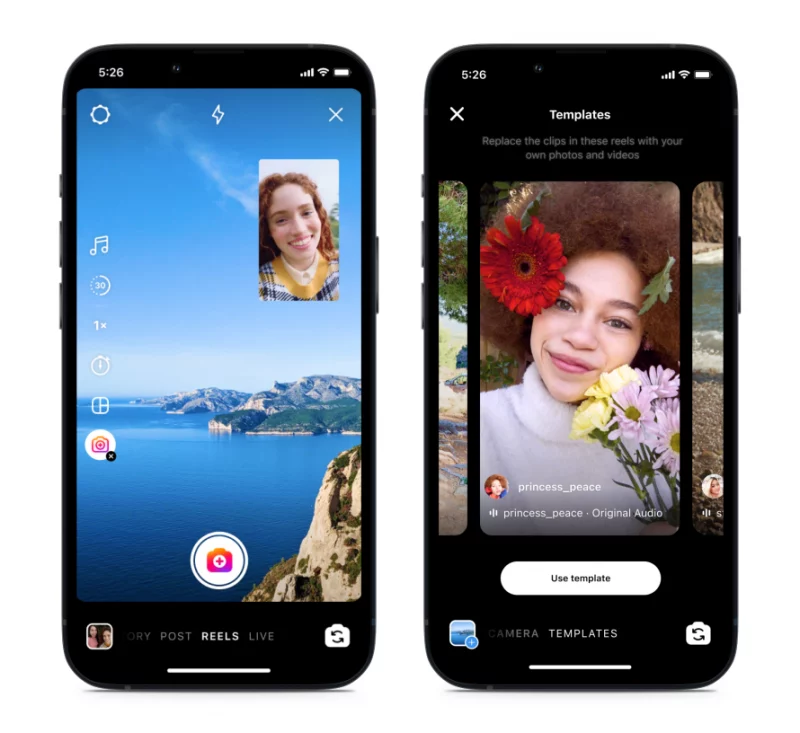 Instagram has added a new "Dual" camera feature — seemingly in a bid to copy photo-sharing app BeReal, which soared to the number one spot in the U.S. on Apple's App Store charts this week.
The new "Dual" camera feature allows users to record content with their back-facing camera and record their reaction to the event with their front-facing camera at the same time. The rear camera shot will take up most of the screen space, while the content shot through the front camera appears in a small window inside this and shows the user's reaction to the main video.
Instagram announced the launch of this new addition on their website earlier this week. Currently, the "Dual" feature appears to only be available when recording Reels — the TikTok video clone which Instagram has been pushing as their main offering in recent months.
📣 Reels Updates 📣

We're announcing new features making it easier and more fun to collaborate, create and share Reels. These updates include:

– Reels Video Merge
– Reels Templates
– Remix Improvements
– Dual Camera

Check them out and let me know what you think 👇🏼 pic.twitter.com/XZUiqmANSX

— Adam Mosseri (@mosseri) July 21, 2022
Instagram's "Dual" is visually similar to BeReal's main feature which allows users to record videos with their device's front and back-facing cameras simultaneously. Set up as the "anti-Instagram," BeReal only allows users to post one photo per day and only at a randomized specific time. When the shutter button is pressed, BeReal captures using both a front and rear-facing camera making it impossible to hide behind the main camera. This bi-directional capture feature means that viewers get a complete snapshot of what the poster is up to at that moment.
in an apparent attempt to copy the popular app BeReal, Instagram is rolling out its own feature (called 'Dual') to take disappearing photos using the front and back cameras simultaneously

left is IG stories, right is BeReal pic.twitter.com/TuOeR3N0PE

— paris martineau (@parismartineau) July 28, 2022
In order to use the "Dual" feature, users must select the "Reels" option on the Instagram app. Users will see a list of options on the left side and then must select the camera icon with "Dual" label. They tap the record icon in the center to record the video and can add effects and music after they have finished filming.
In the same announcement on their website this week, Instagram also said that new video posts shorter than fifteen minutes will be shared as reels. However, videos posted prior to this change will remain as videos and won't become reels.