Insta360's New One RS 1-Inch 360 Camera Shoots 21MP Photos and 6K
Insta360 has announced the One RS 1-Inch 360 Edition that was co-engineered with Leica. The camera features dual one-inch sensors that can shoot up to 6K 360-degree video and 21-megapixel photos.
The company says that the camera represents a "major breakthrough" in helping creatives capture their vision thanks to its ability to shoot 6K 360-degree footage and up to 21-megapixel 360-degree photos. The lens in front of both sensors is a 6.52mm optic with an f/2.2 aperture.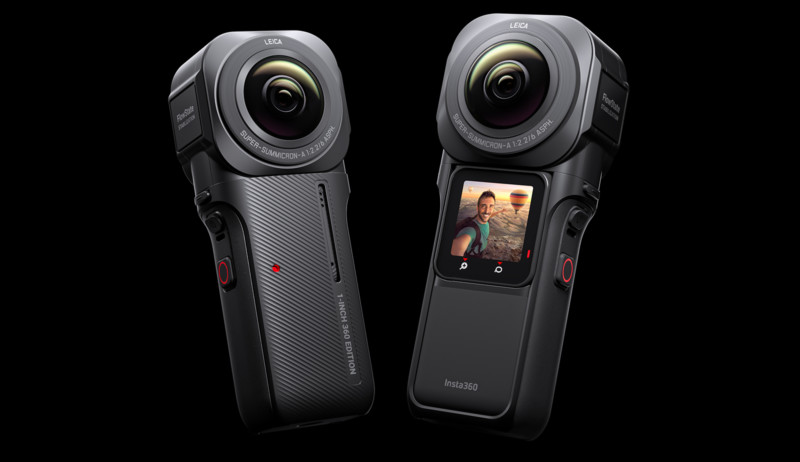 More specifically, video is captured at 5,888 by 2,944 pixels at 30 frames per second, and 6,144 by 3,072 at 24 frames per second with a maximum bitrate of 120 MB/s. 4K resolutions are also available at both 30p and 24p. Video can be recorded in standard, vivid, or LOG profiles and the One RS 1-Inch 360 Edition supports both multiple recording options in timelapse, TimeShift, loop, or just a standard video.
Photo resolution is a 2:1 6,528 by 3,264. Photos can be saved as INSP or DNG RAWs.
Insta360 says that the new 1-inch 360 Edition is the first 360-degree camera to be "co-engineered with Leica" and is the result of a strategic partnership the two brands entered into back in 2020. The camera is designed to eliminate bulky shooting rigs and is supposed to support multiple levels of filmmaking from VR content creation to outdoor exploration, enterprise applications, or other types of video production.
The company says the camera's resolution and form factor enable content creators to shoot in ways that "simply weren't possible before."
The large one-inch sensor allows the One RS 1-Inch 360 Edition to capture better details in low light and Insta360 promises the camera can deliver an impressive dynamic range from dusk through dawn. It uses Insta360's capture technology to make dolly shots and third-person views possible without seeing a selfie stick, providing an unobstructed shot of the action.
The camera also uses the company's FlowState stabilization and auto-leveling algorithms to remove the need for a gimbal and as a result, Insta360 says that it can produce stable, smooth footage every time.
Thanks to the camera's portable form factor, it can easily be mounted on a car or backpack for Google Street View photography, on a tripod for virtual tours, or even on a hardhat for construction site monitoring.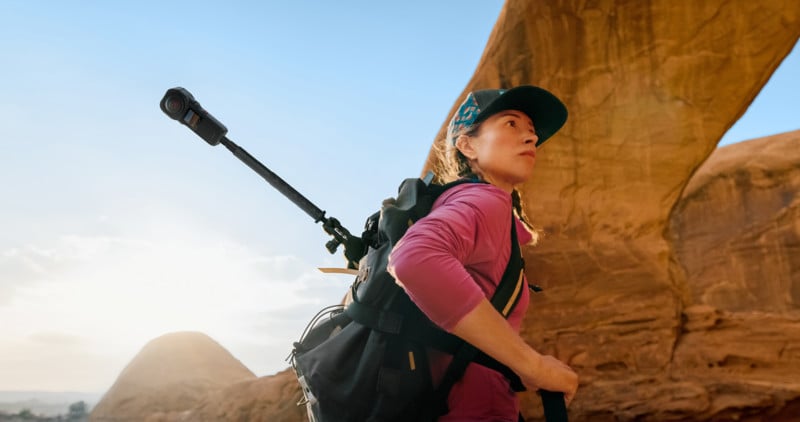 The camera will be compatible with major platforms like Matterport and OpenSpace with a future software development kit (SDK) release.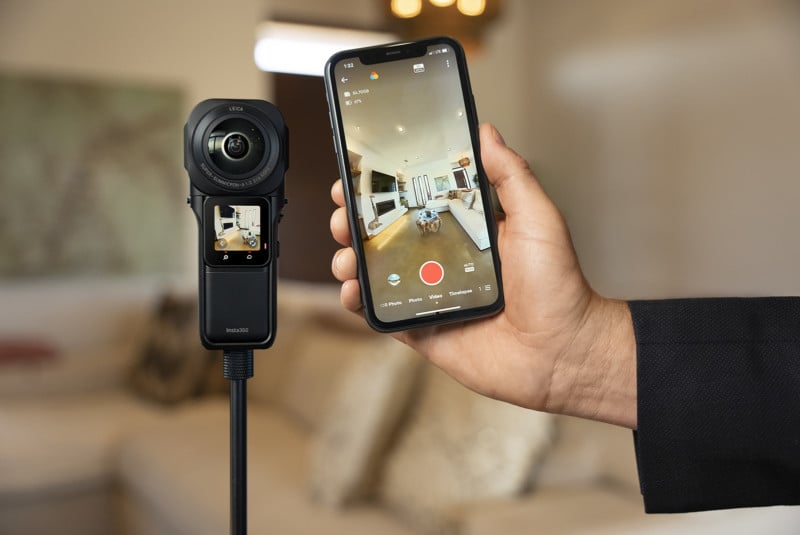 The Insta360 ONE RS 1-inch 360 Edition is available immediately for $800. Because it is built on the One RS system, the 1-inch 360 lens is compatible with existing One R and One RS cores, and can be upgraded to for $650 which includes the 1-inch lens system, battery, and mounting bracket.