Limited Ricoh GR III 'Diary Edition' Debuts a New Film-Like Photo Mode
Ricoh has announced the GR III Diary Edition, which features a different "warm gray" finish, comes with specially-designed accessories, and debuts a new image mode that provides "a negative-film finishing appearance."
The limited edition camera kit, which Ricoh will only produce 2,000 total units of worldwide, is yet another special edition version of a the GR III series that was originally launched in 2019. The company made a Street Edition kit available the following year in limited quantities (3,500 total to be exact). The camera outside of the kit is still available to purchase on Adorama.
Following the availability of the GR IIIx in September of 2021 — which swapped out the 18.3mm lens of the GR III with a new 40mm f/2.8 optic but made no other imaging changes — Ricoh released an Urban Edition version of the camera in 2022. That camera was initially described as available in "limited quantities," but eventually made the camera purchasable outside of the accessories it was originally bundled with. The GR IIIx Urban Edition is still available to purchase.
The GR III Diary Edition kit comes with a leather finger strap and a case made of unbleached sailcloth, both colored to match the camera's metallic "warm gray" finish. Ricoh says that the color was chosen to "reflect the camera's reliability and quality, as well as to assure firm hold on the camera body," but also because the company believes that the color helps the camera blend more easily into daily life. It will also ship with a ring cap and metallic hot shoe cover — both finished in silver — which Ricoh says accentuates the warm-color camera body and "enhance the sense of quality."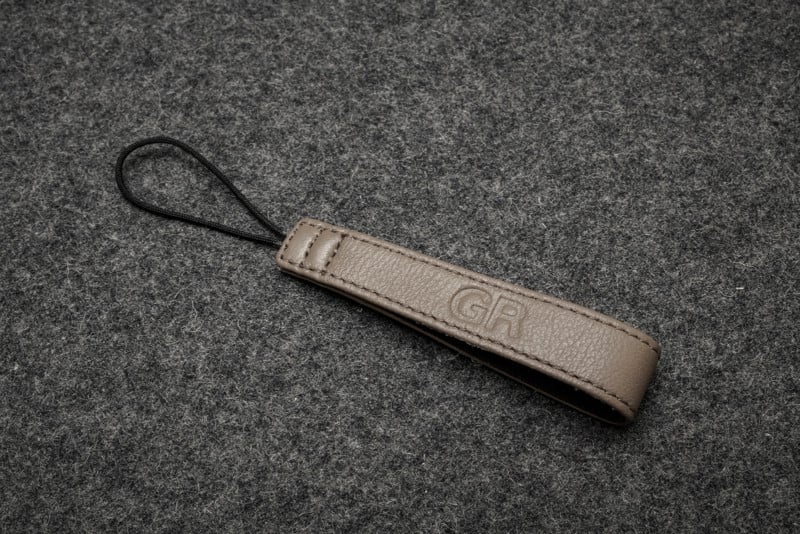 Other than aesthetic changes, the GR III Diary Edition is the first Ricoh camera to receive a new image mode that the company says provides an appearance that is similar to negative-film.
"Based on the visual effects possible only with negative film, this mode produces an exquisite balance between rich colors and the uniquely discolored prints resulting from using negative film," the company says.
This new photo mode will be available for GR III and GR IIIx-series models via a firmware update that is scheduled to be released following the availability of the Diary Edition. At the time of publication, Ricoh did not provide any examples of what photos taken in this mode look like.
The Ricoh GR III Diary Edition Special Limited Kit will be available in late January 2023 from Ricoh's website for $1,149.95. The company says that it plans to sell the camera as a standalone (without the strap, ring cap, hot shoe cover, or case) in the spring.
---
Image credits: Ricoh