Ricoh Quietly Launches the GR IIIx with New 40mm Equivalent Lens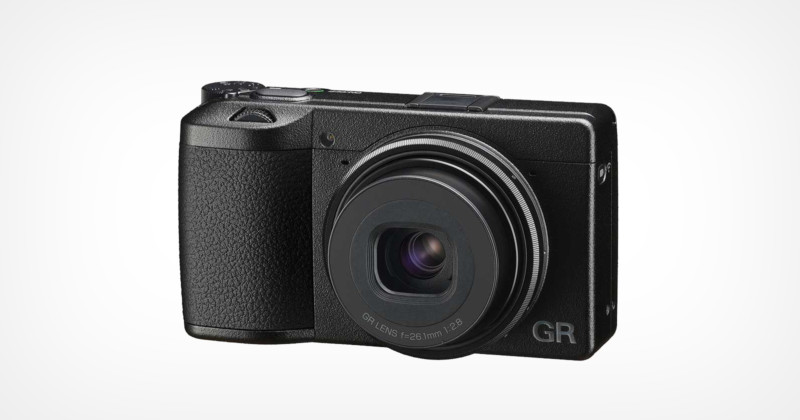 Ricoh has announced the successor to the GR III, the GR IIIx. The new compact digital camera is described as high-end and features a newly developed 40mm f/2.8 GR lens.
Ricoh says the GR IIIx was developed in response to users who wanted to see a new GR-series camera that would provide a "new perspective" over the GR III that was originally released in March of 2019. That camera featured a 28mm wide-angle lens (35mm full-frame equivalent).
The Ricoh GR IIIx is designed to provide an angle of view more akin to a photographer's own eyesight, which Ricoh believes it has done with the 26.1mm f/2.8 GR lens on its APS-C format CMOS sensor, which translates to 40mm in the full-frame 35mm format. The company says that depending on the way the lens is used, this lens angle can render different results.
"This versatile angle of view can create different image renditions: you can capture an image similar to those taken at a 30mm semi-wide angle, or create a completely different visual expression as if taken at a 50mm standard angle," the company says. "The camera also provides a range of new and upgraded post-shooting functions to edit captured images to the photographer's preference."
The newly designed optic is constructed of seven elements in five groups and incorporates two aspherical optical elements at what Ricoh has determined dto be the most effective positions in an effort to reduce distortion and chromatic aberrations while effectively minimizing the generation of flare and ghosting when shooting against backlight.
The lens can focus as close as 12 centimeters from the front of the lens and comes equipped with a neutral density filter (ND) which reduces the light captured by two stops. Ricoh says that its nine-blade diaphragm mechanism creates a natural bokeh effect and a "truthful sense of depth" wide open at f/2.8 and can also create a sun star effect when closed down.
Behind the lens is a three-axis stabilized 24.24-megapixel sensor. That three-axis system shifts the image sensor to deal with horizontal and vertical shake by as many as four stops. It also comes equipped with Ricoh's AA (anti-aliasing) Filter Simulator which applies microscopic vibrations with sub-pixel precision to the image sensor unit during exposure which the company says provides the same level of moiré reduction as an optical AA filter.
The GR IIIx features a 3.0-inch high-definition LCD monitor with approximately 1,037,000 dots as well as wireless WiFi and Bluetooth connectivity.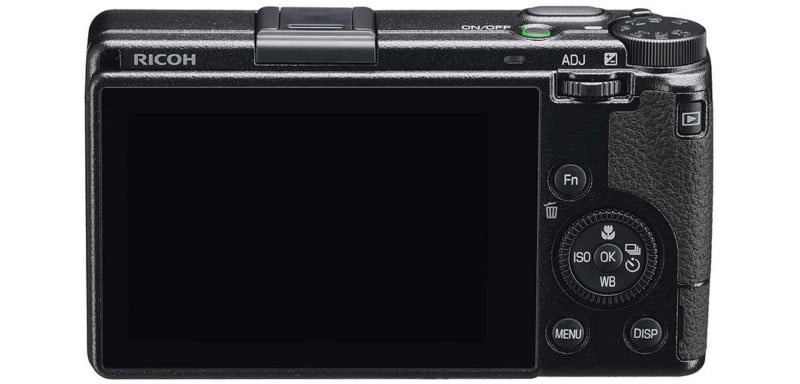 Below are a few image samples provided by Ricoh, taken by Yohihiko Ueda, a Photographer and Professor in the Department of Graphic Design at Tama Art University. Additional images can be found on Ricoh's website.
The camera is not currently available to order in the United States but is available for pre-order in the UK for £899 and €999 in Europe.
Ricoh USA has confirmed that the pricing for the GR IIIx will be $1,000 and it will be available in early October.