Tamron 18-300mm f/3.5-6.3 Review: This Can't Possibly Be Good, Can It?
The new Tamron 18-300mm f/3.5-6.3 Di III-A VC VXD for E-mount and X-mount is an all-in-one APS-C lens with the power of 16.6x zoom. These types of do-everything lenses have a tradition of being subpar, but Tamron may actually have what it takes to pull off a winner.
Design and Build Quality
While the 18mm to 300mm zoom range in an APS-C lens (27-450mm full-frame equivalent) is very handy for traveling, it's hard to ignore its size and conclude it's indeed a travel-friendly lens in a traditional sense. When Tamron calls it a "compact design" and "ideal for travel" in their marketing, I think it's plain to see the company must be speaking comparatively against carrying a bag of lenses that match everything this all-in-one zoom does. It's not compact, but I can see it being more compact overall than dealing with that.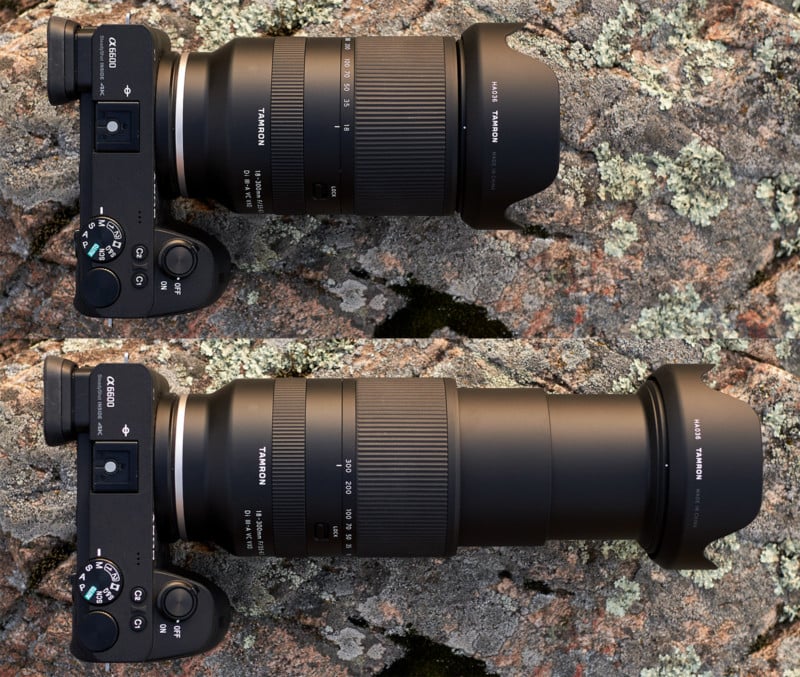 The lens measures three inches (7.6 centimeters) in diameter and is 4.9 inches (12.4 centimeters) long when set to the 18mm focal length. Extending out to 300mm, the lens increases in length to eight inches (20.3 centimeters). Overall, the 18-300mm weighs in at one pound, six ounces (620 grams).
The exterior of the lens is plastic and has a large rubberized zoom ring on the end, a zoom lock switch, and a thin plastic focus ring. Although the lens does feature vibration compensation (VC), there is no on-off switch on the outside, nor is there an AF/MF switch or any other control; these are toggled using the camera's menu system.
Tamron does mention the lens has a weather-sealed construction, including gaskets for the front element, zoom and focus rings, and rear mount. A lens that zooms out an extended three inches is sure to pick up some dust and moisture eventually, so it's good to see Tamron add in protection here for when it's collapsed. The front element features a fluorine coating for easy cleaning, which is nice but fairly standard.
Image Quality
Inside, the Tamron 18-300mm f/3.5-6.3 uses 19 elements in 15 groups, including three aspherical elements and four low dispersion elements. It even includes BBAR-G2 coating to fight ghosting and flaring, which sure enough I did not notice in my time with the lens.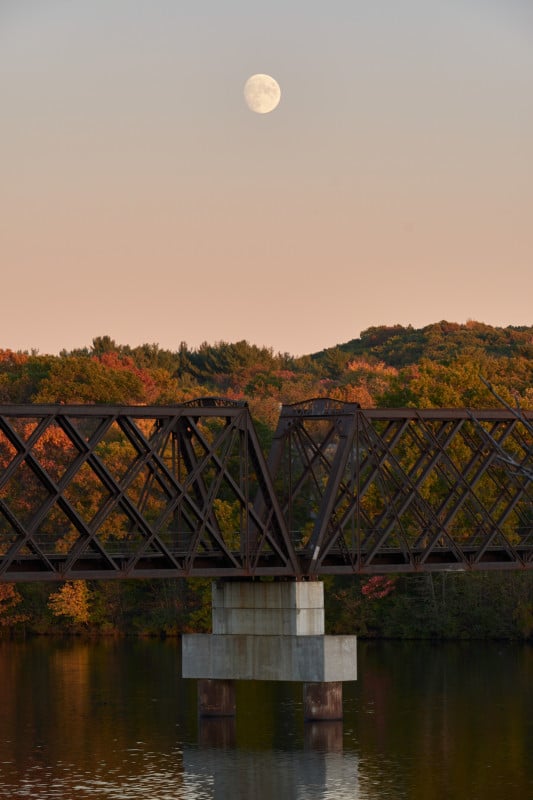 It is certainly not the worst offender I've ever seen, but there is a little bit of chromatic aberration visible with this lens. For example, in my photos with the moon, there is slight green and purple fringing at its edge. Overall I don't find it very concerning and honestly, I would have expected much worse from an all-in-one zoom lens.
That being said, sharpness, or more specifically resolution, is definitely not going to be a strong suit of this lens. What is gained through a wildly incredible zoom range pays the price by being a touch soft in detail almost anywhere throughout. By that I mean it does have decent edge sharpness needed to make photos not completely fall apart, however, the fine textures within objects are not cleanly reproduced.
At 300mm it's worse, and contrast is also noticeably abandoned here. In my testing of edge sharpness, I found that at the 18mm end, the optimum aperture for sharpness was f/5.6. At the 300mm end, stopping down to f/16 gave me the sharpest results.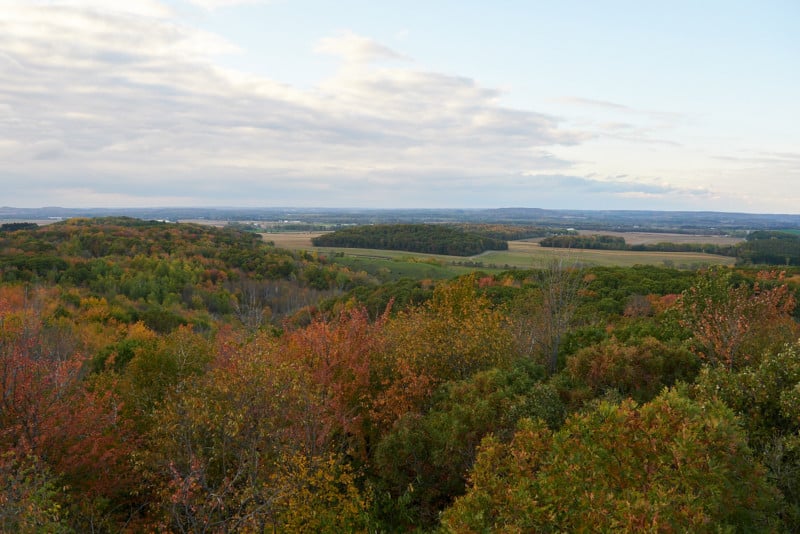 Looking at the barrel distortion when at 18mm, I'd consider it to be moderate. Fixing it in Capture One without a lens profile was as easy as dragging a slider, however, some of the edges of the frame are lost in doing so. At 300mm, this wasn't a concern.
Examining the vignetting produced by the 18-300mm with in-camera lens corrections turned off, I find that there's a decent amount of vignetting at either end wide open. At 18mm when stopped down to f/5.6, the vignetting is mostly pushed back to the corners, and at f/8 it's virtually cleared. At 300mm where the wide-open aperture is f/6.3, it's two stops down at f/13 where the vignetting clears out.
Autofocusing with the new Tamron pairs well with the Sony a6600 I reviewed it with. Even at 300mm, spot focusing across the focal plane and tracking subjects was reliable. The 18-300mm uses a VXD linear autofocus motor and is nearly silent in use and sounds like a soft tap rather than a mechanic whirr.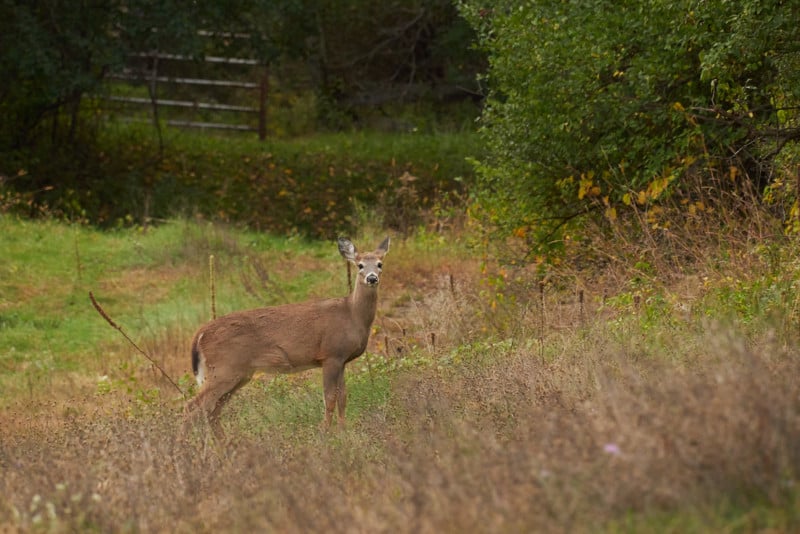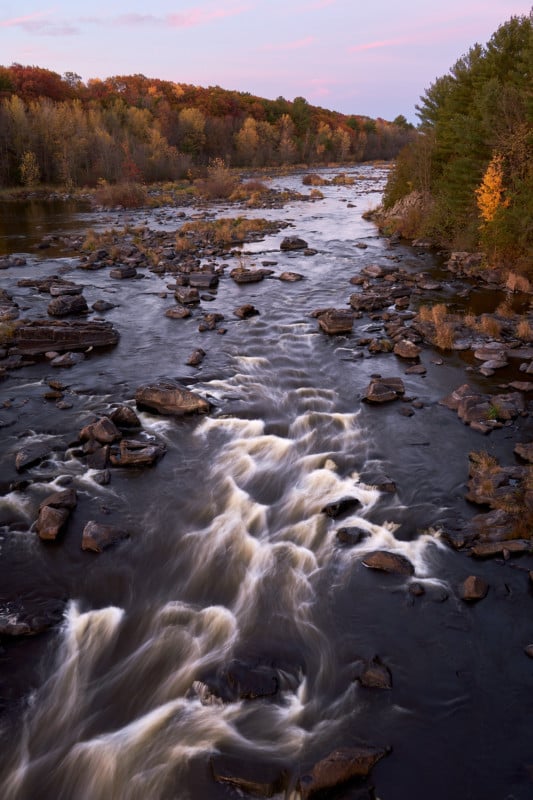 It's All in One, But Isn't All or Nothing
What can't be understated with the Tamron 18-300mm f/3.5-6.3 Di III-A VC VXD is its power to capture a huge variety of images while you are standing in the same spot. It made me smile every time when I'd be composing a wide shot at 18mm, zoom in a little and reframe for a medium shot, then go all in at 300mm and get something that looks completely different than the previous two images. There's no lens switching necessary or the neex to jump out of your creative zone, and that is really enjoyable to me.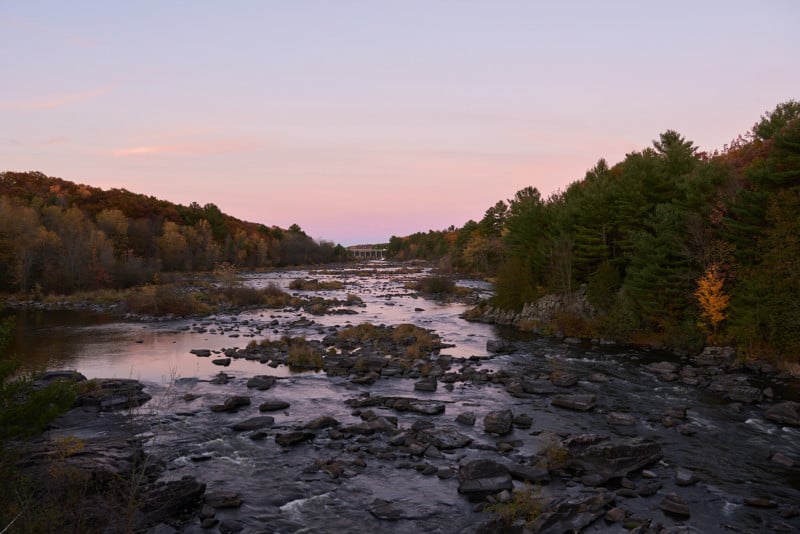 The downside in its ability to free up your mind and camera bag is that the resulting photos are not going to have perfect image quality in terms of resolution, contrast, and distortion. It's a compromise. You can't have everything, but what you do have is still quite endearing.
Are There Alternatives?
There really aren't any true direct competitors to this lens. "All-in-one" has generally meant an APS-C lens in the 18-200mm range, as seen with the nearly 10-year-old Sony E 18-200mm f/3.5-6.3 OSS LE. On the Fujifilm X-mount side, competition is even more non-existent as the closest thing would be the Fujifilm XF 18-135mm f/3.5-5.6 R LM OIS WR lens.
Tamron is offering a unique 16.6x zoom with the same maximum apertures as the Sony 18-200mm, plus big upgrades around the board like a VXD linear autofocusing system and improved optics. For now, it really stands alone.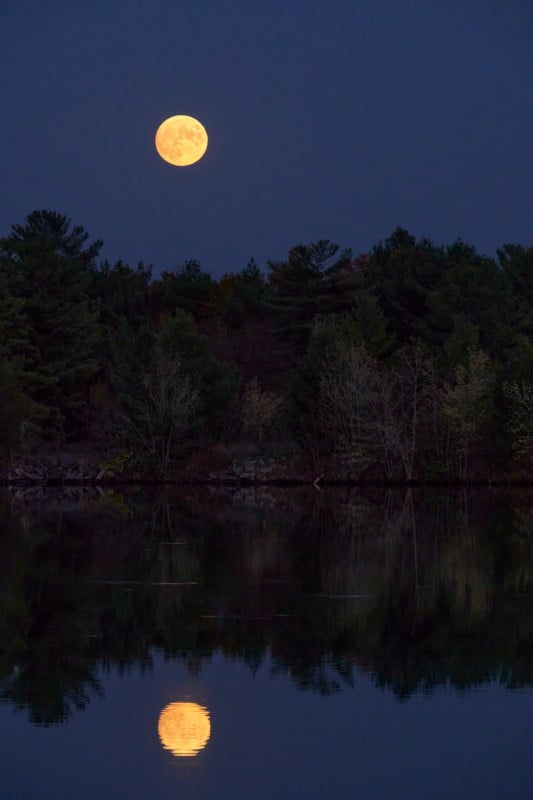 Should You Buy It?
Yes. The Tamron 18-300mm f/3.5-6.3 Di III-A VC VXD is an all-in-one zoom that is a lot of fun to photograph with. The world really opens up once you have a lens in your hands that does it all without the fuss.