Tamron Launches the 18-300mm f/3.5-6.3 for Sony and Fujifilm
Previously revealed as a development announcement in July, Tamron has announced final details and availability for its 18-300mm f/3.5-6.3 Di III-A VC VXD for Fujifilm X-mount and Sony E-Mount.
As mentioned in the original development announcement, this lens will be Tamron's first for Fujifilm X-Mount.
Tamron touts the 18-300mm f/3.5-6.3 as the world's first 16.6x all-in-one zoom lens for APS-C. It covers the full-frame equivalent focal length range of 27mm to 450mm with a minimum object distance of 5.9-inches at the wide end along with a magnification ratio of 1:2.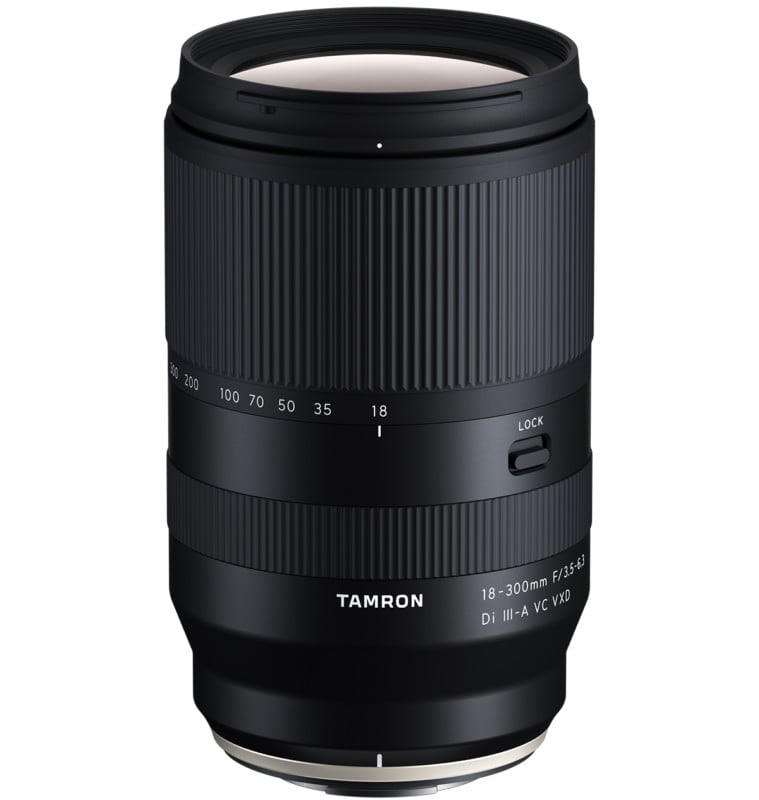 The lens uses Tamron's proprietary VXD linear motor focus mechanism that allows it to achieve autofocus speed and precision that the company says stands among the best of all zoom lenses in its class. Tamron says that the performance of the autofocus is consistent throughout the zoom range and works excellently for tracking a moving subject and is ideal for animals, aircraft, railways, and other moving objects. Additionally, as a linear motor, it is not only fast, it is near silent.
Tamron claims that, as far as image quality is concerned, the 18-300mm f/3.5-6.3 is one of the best performing all-in-one zoom lenses for APS-C mirrorless cameras available. Tamron says that in order to achieve the zoom ratio of 16.6x while also ensuring that high image quality the lens features a well-balanced arrangement of elements.
The lens is constructed of 19 elements in 15 groups and includes three aspherical elements and four low dispersion elements that Tamron says together effectively suppress optical aberrations. The company says that it maintains high resolving power from the center to the corners through the entire zoom range. The lens features a seven-bladed circular diaphragm and a 67mm front filter size.
Below are a set of images provided by Tamron, taken Noboru Sonehara with the lens on a Sony a6600: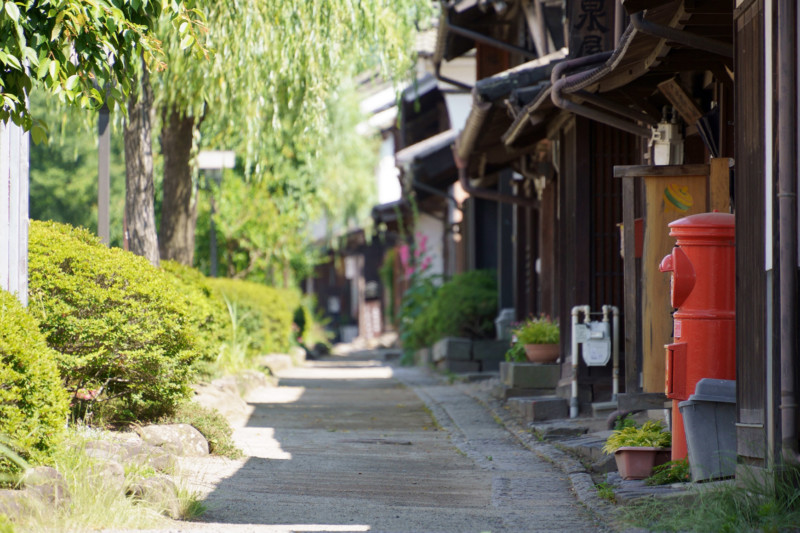 Tamron will release the 18-300mm f/3.5-6.3 Di III-A VC VXD for both Sony E-mount and Fujifilm X-Mount, but at different times. The Sony E-Mount version will be available in September while the Fujifilm X-Mount version is expected to arrive on October 28. Tamron does warn that these timelines could change due to the global health crisis. Both versions of the lens will cost $699.