Skylum Luminar AI Update 5 Finally Fixes Canon EOS R5 RAW Bug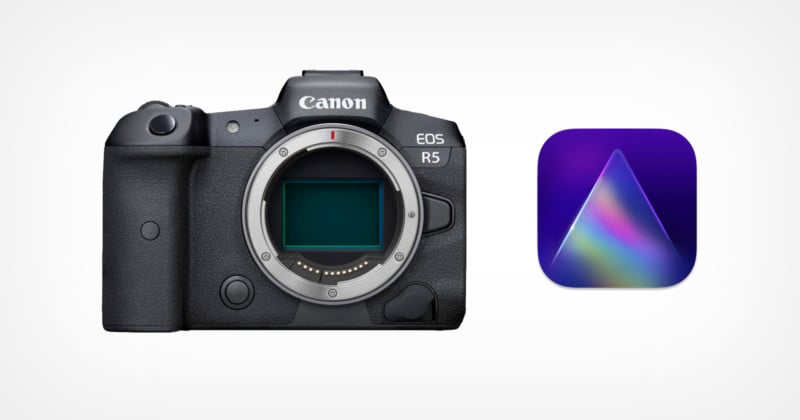 Skylum has announced an update for Luminar AI that adds one new feature, addresses multiple bugs, and fixes a major issue with the platform's ability to properly read Canon EOS R5 files.
While Skylum has been working through pushback from consumers regarding the launch of Luminar Neo and subsequent retirement of Luminar 4, the company did specifically say that it would be working on enhancing the experience of Luminar AI rather than focusing on new features.
Lunimar AI Update 5 makes good on that promise and adds a set of bug fixes to the application, including the crippling Canon EOS R5 RAW file issue that resulted in the company removing the R5 from its list of supported cameras. That changes today, as Skylum says that the R5 RAW file issue has been fixed.
For months, Luminar AI was unable to properly read Canon R5 RAW files since it launched claimed support for the camera as part of Luminar update 4.3.3 six months ago. Photographers started noticing issues with images captured with the R5 in the platform for more than two months before Skylum removed official support for the camera while it worked on fixing the issue.
In short, photographers noticed that R5 files would be imported in what can only be described as "overly contrasty" and there was no way to use Luminar AI to make the photos look correct.
At the time, a Skylum representative said that it was aware of the issue.
"We are aware that for Canon R5 images, there are specific cases with options like 'double pixel' and/or HDR settings," Skylum said. "In these few cases, the user may experience issues when opening these images. The issues do not apply to most Canon R5 photos; that is why we consider the camera to be supported."
More than four months later, the company tells PetaPixel that the camera is now finally supported and retains full information in the highlights and shadows.
Additionally, Luminar AI now supports the Olympus E-P7, Panasonic DC-GH5 II, and the Pentax K-3 III. The company adds that it has also caught and fixed seven other minor bugs on macOS and seven bugs on Windows that it says could "lead to unexpected results."
Skylum also added a new enhancement to the Sky Replacement technology called "For This Photo." It's a minor but arguably useful update that uses content-aware technology to recommend the best sky for a particular photo and include recommendations from the skies collection on the Luminar Marketplace.
This update is free and users will be prompted to install the update the next time they launch Luminar AI.