OM Digital Developing 20mm f/1.4 and 40-150mm f/4 Lenses for M43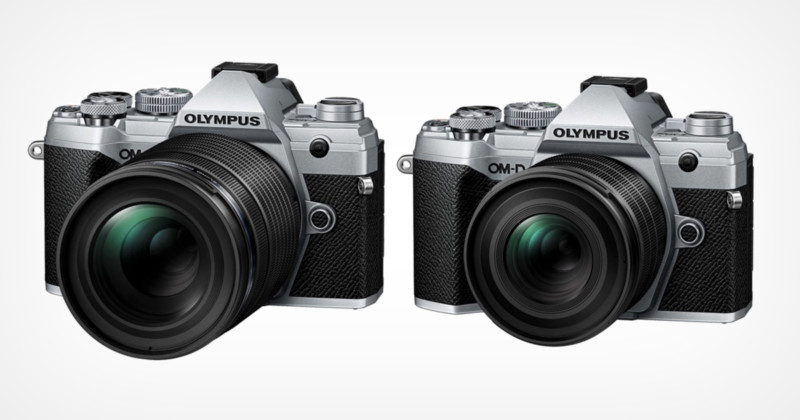 OM Digital has released a new lens roadmap as well as announced the development of two new lenses for Micro Four Thirds (M43), the M.Zuiko Digital ED 20mm f/1.4 Pro and M.Zuiko Digital ED 40-150mm f/4.0 Pro.
OM Digital, which still releases products under the Olympus name but is doing business separately from its parent company after it was purchased by Japan Industrial Partners (JIP) last year, has revealed very little information about the two lenses other than their names.
Both the M.Zuiko Digital ED 20mm f/1.4 Pro and M.Zuiko Digital ED 40-150mm f/4.0 Pro lenses will join the M.Zuiko Pro series which OM Digital says features compact and lightweight lenses that offer excellent resolution and "make the most of the unrivaled portability and image quality that is the hallmark of the Micro Four Thirds System."
As part of this development announcement, OM Digital has also updated its lens roadmap as part of its goal to "leverage the strengths of the Micro Four Thirds System to enhance its lineup of lenses and broaden opportunities for photographic expression."
The two lenses that have been added to the roadmap are the only updates, and the company still promises that an additional macro lens and two telephoto zooms will come to the system in the future, but did not provide any expected timeline or additional information on the expected focal lengths or aperture speeds.
The full updated roadmap can be seen below:
OM Digital has been largely quiet since its acquisition by JIP completed in January. In fact, since Olympus concluded negotiations for the sale of the photo division, OM Digital has only released three products in total and one firmware update. It launched the 150-400mm f/4.5 Pro (which quickly sold out) and also added Bird Detection autofocus and RAW video support to the E-M1X via a firmware update in November of last year, and the PEN E-P7 (which was not designated to come to North America) and the 8-25mm f/4 Pro lens were announced seven months later in June. Throughout that period, OM Digital executives made multiple press appearances to assure consumers that new products would be coming.
While it has been a slow process for OM Digital, this announcement may be an indication that the company is starting to hit a stride, and it is possible that by this time next year OM Digital will be releasing new products and technologies at a stable and steady clip.