Olympus Unveils the PEN E-P7, But It's Not Coming to North America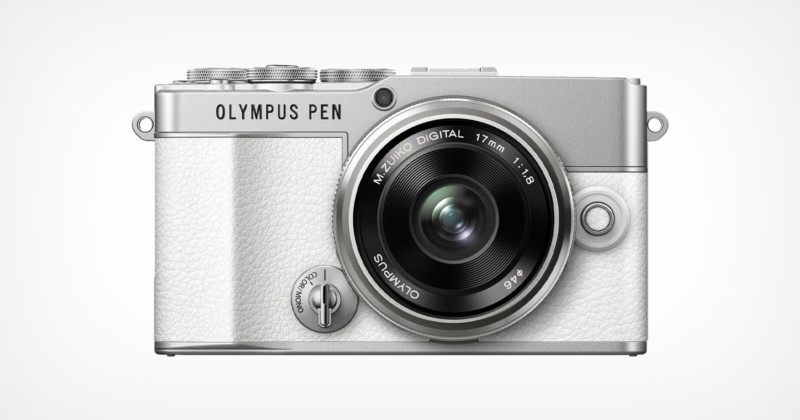 OM Digital has announced the first camera to come to market since the company was spun off from Olympus, but it's not coming to North America. The PEN E-P7 is only going to be available in Europe and Japan and the company currently has no plans to make it available elsewhere.
As a note, OM Digital will still be known by Olympus when it comes to cameras and camera equipment for the time being. The Olympus PEN E-P7 packs a 20-megapixel sensor with five-axis image stabilization, built-in WiFi, and a tilting rear LCD screen.
OM Digital says that the camera features a classic design and is equipped with a 20-megapixel Live MOS sensor along with the company's high-speed TruePic VIII image processor. It also has "advanced" continuous autofocus and Face Priority/Eye Priority algorithms that are carried over from the company's professional OM-D series cameras.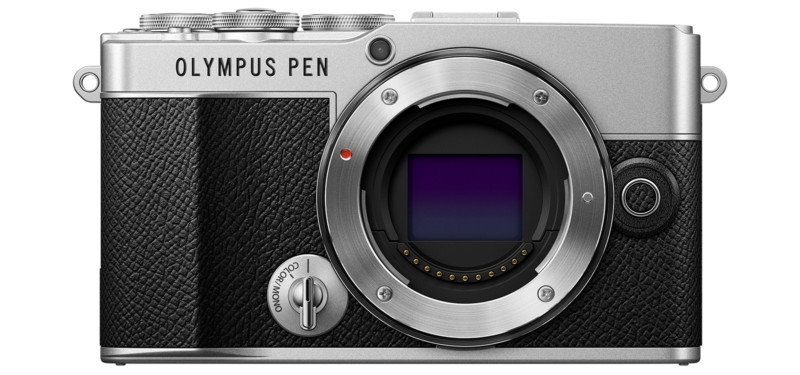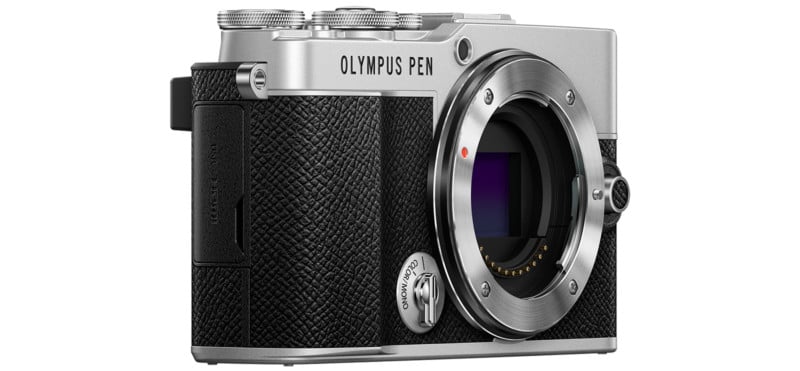 The PEN E-P7, has a dedicated Profile Control dial on the front that allows for quick and easy switching between standard camera modes to color, monochrome, or filter effect profiles. OM Digital says that it is ideal for the creation of "unique and creative images" thanks to the 12 color step control and 10 step saturation controls. It also allows for in-camera highlight and shadow adjustment with the aforementioned Profile Control dial that the company says results in "stunning black and white images."
OM Digital says that thanks to the Wifi and Bluetooth connectivity, users can easily connect to the OI.Share smartphone app to transfer photos between the camera and iOS or Android phones and tablets. The camera also has several advanced photo modes that allow for more creative applications, like the Multi Exposure and long exposure modes.
Thanks to the five-axis on-sensor stabilizer, the PEN E-P7 is suitable for both low-light still and hand-held video capture. The camera can shoot 4K video as well, which OM Digital infers will add to its versatility as a hybrid camera.
The camera can be purchased with an optional "genuine leather body jacket," accessory that perfectly fits the camera but still allows the rear monitor to be opened and articulated without removing the case.
It's a minor update for PEN fans, and given its region-specific launch, it may not move the needle for many in the west. That said, Olympus is one of the more popular brands in Japan, and the camera will very likely sell well there.
The Olympus PEN E-P7 will be available starting in mid-June in either white and silver or black and silver starting at 799 Euros. It can be paired with the M.Zuiko Digital ED 14-42mm f/3.5-5.6 EZ lens for 899 Euros.