Olympus 150-400mm f/4.5: Built-In 1.25x Teleconverter, 8 Stops of IS
Olympus has unveiled the M.Zuiko Digital ED 150-400mm F4.5 TC1.25x IS PRO lens, a new super-telephoto lens that thanks to a built-in teleconverter enables 300-1000mm equivalent shooting capabilities while being just 12.4 inches in length and only weighing 4.1 pounds.
Olympus is claiming that with this lens, you can "leave the tripod at home." The company claims that the lens' high-performance 5-Axis Sync IS delivers the world's most effective, in its words, "eight shutter speed steps of compensation" which enables up to 1000mm equivalent – 500mm on a 35mm equivalent sensor is 1000mm on micro four thirds – handheld super-telephoto shooting. Though the company seems less certain you won't need a tripod for it, the lens is compatible with the M.Zuiko Digital 2x Teleconverter MC-20 which would combine to create a 2000mm ultra-zoom lens.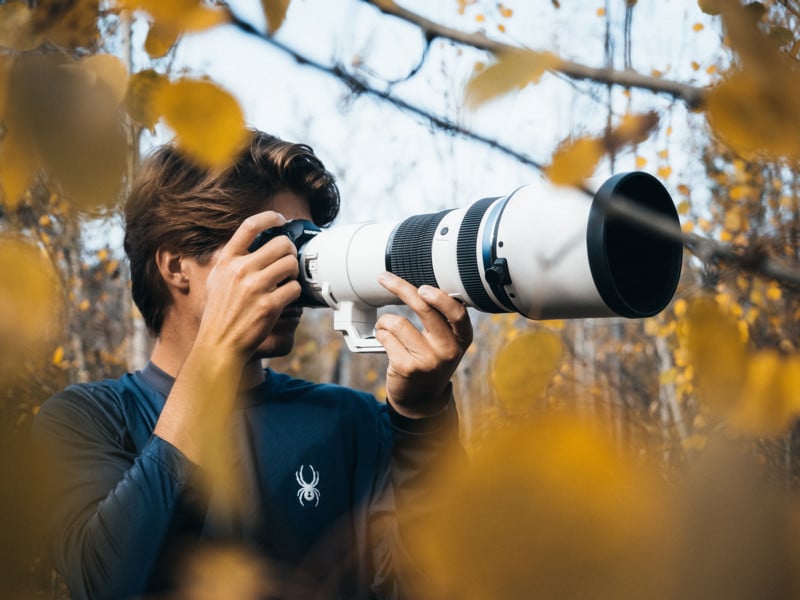 The M.Zuiko Digital ED 150-400mm F4.5 TC1.25x IS PRO lens supports 5-Axis Sync IS, and at 300mm equivalent delivers what Olympus claims is "the world's most effective 8 shutter speed steps of image stabilization" without the teleconverter active. When using the teleconverter, that stabilization drops to 6 stops. In both cases, those numbers include the stabilization provided by an Olympus sensor with IBIS.
The lens features an inner focusing system that maintains the original length of the lens regardless of zoom.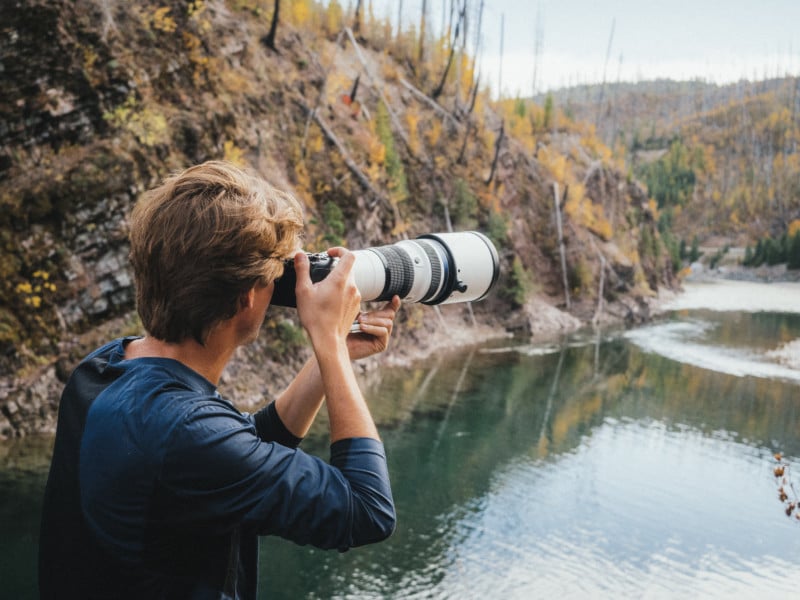 Olympus says the lens is made up of 28 elements in 18 groups, including a newly-developed large-diameter EDA lens and four Super ED lenses which are designed to reduce flares and color bleeding across the entire zoom range. The company also promises it will deliver edge-to-edge sharpness throughout its zoom range along with great resolution and clarity, but don't specify if this promise is upheld when the teleconverter is active; Teleconverters tend to noticeably reduce image quality.
The company also promises that it's Z Coating nano-technology will suppress reflective light and provide "sharp, clear image quality, even in difficult shooting environments, such as backlit scenes."
As mentioned, the 1.25x teleconverter is built-in and can be flipped on and off via a switch on the lens.
This lens features a close focusing distance of 1.3 m across the entire zoom range and close-up shooting performance with a maximum image magnification of 0.57x, which increases to 0.71x when using the built-in teleconverter for tele-maco photography.
The lens combined with an Olympus body is designed to be portable and durable, so the lens barrel was built out of magnesium alloy and the lens hood is made of carbon fiber "to ensure that the center of gravity of the lens does not shift, due to imbalance, when the lens hood is used." Additionally, the front element of the lens features a fluorine coating for scratch-resistance and easier cleaning.
The Olympus M.Zuiko Digital ED 150-400mm F4.5 TC1.25x IS PRO lens will begin shipping in late January of 2021 for $7,500.