Olympus Concludes Sale of Imaging Business to JIP, Shares More Details
Late last night, Olympus officially finalized the sale of its Imaging business to Japan Industrial Partners (JIP) and released a detailed press release in which they share some of what we can expect from so-called "OM Digital Solutions Corporation" moving forward.
The announcement that Olympus would sell its Imaging business to JIP first hit the newswire on June 24th, but that announcement wasn't final. The deal was still in progress, and only a "memorandum of understanding" had been signed0. That changed last night, and as the ink dries on the contracts, Olympus has shared more details about what, exactly, happens next.
Whether you're a current customer, or just hopeful for the continued existence of Olympus cameras and lenses, it's worth paying attention.
The sale consists of an "absorption-type split," which involves two major steps. First, Olympus will transfer the entirety of its Imaging business over to a wholly-owned subsidiary called OM Digital Solutions Corporation, which the company refers to as the "New Imaging Company." Then, on January 1st, 2021, Olympus will transfer 95% of the shares of OM Digital Solutions to a special purpose company called "OJ Holdings, Ltd." which was established by JIP.
The sale includes "all R&D and manufacturing facilities currently dedicated to [Olympus'] Imaging business," and the head of sales and marketing, R&D, and design departments for imaging products will all be relocated to the new headquarters of OM Digital Solutions in Hachioji, Tokyo, Japan.
Production of new products will continue in Dong Nai province, Vietnam—which is where Olympus currently manufactures its imaging products—and OM Digital Solutions will become the contact point for all customer support for Imaging products that were manufactured and sold by Olympus before the sale went through.
Once the sale is complete, Olympus "will concentrate on Medical and Scientific Solutions."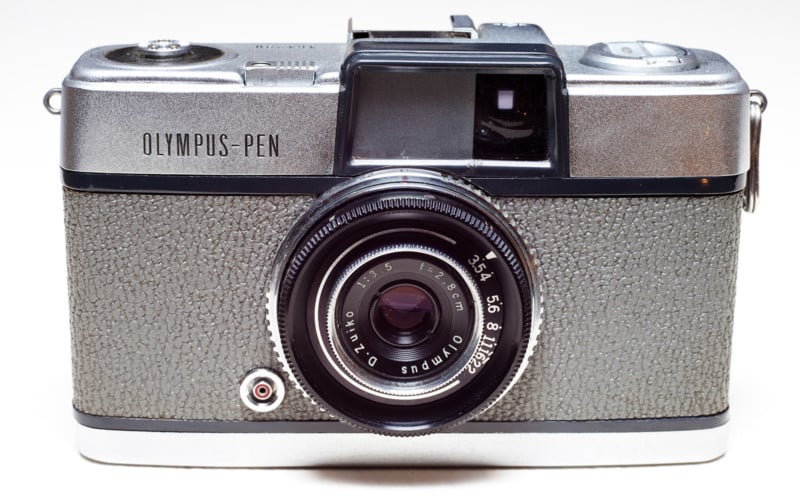 Unfortunately, the press release and statement on the Olympus website is short on details when it comes to what customers can expect in terms of new cameras and lenses. Plans to "continue providing customers with innovative, high quality cameras" are mentioned, but that's about it. The only other hint we get is from Olympus President and CEO Yasuo Takeuchi, who shared the following statement:
I would like to express my heartfelt gratitude to all our customers for their patronage and support of Olympus products, and for their passion devoted to photography. I have the utmost confidence that this transfer is the correct step forward in sustaining the value of our products and services.

At the same time, I am certain that this opportunity is the best choice for our long-time patrons, new customers and photography enthusiasts. Under the new company, the development, manufacturing, sales and service functions will continue tight collaboration to introduce new products that will satisfy customers.
We can only hope that this promise shines through.
To learn more about the sale or dive into the nitty gritty details of the creation of OM Digital Solutions and the transfer of shares to JIP's OJ Holdings company, you can read the full "Signing of Definitive Agreement for Divestiture of Imaging Business" document here.