Facebook and Ray-Ban Launch Smart Glasses with 5MP Cameras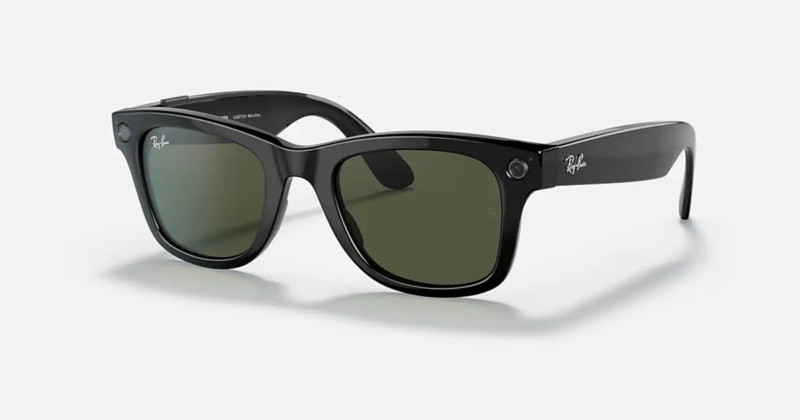 Facebook and Ray-Ban have partnered to release a pair of smart glasses with integrated cameras. Called Ray-Ban Stories, they appear to be Facebook's answer to Snapchat Spectacles.

The sunglasses are built in partnership with Facebook and Ray-Ban's parent company EssilorLuxottica and are the first product to be produced as a result of a multi-year partnership between the two companies. Ray-Ban Stories will be available in 20 different combinations in classic Ray-Ban styles — Wayfarer, Wayfarer Large, Round, and Meteor — and five colors with a range of lenses including clear, sun, transition, and prescription.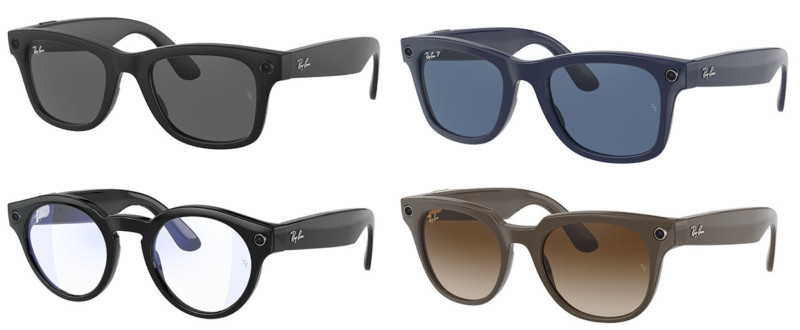 The glasses are available online and in select retails stores in the United States, Australia, Canada, Ireland, Italy, and the United Kingdom.
Ray-Ban Stories feature dual integrated 5-megapixel cameras that are designed to let the wearer capture everyday moments as they happen from a first-person perspective.
"You can easily record the world as you see it, taking photos and up to 30-second videos using the capture button or hands-free with Facebook Assistant voice commands," Facebook says.
Hard-wired LED lights on the front of the glasses illuminate when the glasses are actively recording so that those around the wearer know that they are on camera. The glasses also feature open-ear speakers and a three-microphone array to deliver what Facebook calls "richer voice and sound transmission" for use in video recording or phone calls. The glasses use beamforming technology and background noise suppression as well to give calls an experience that Facebook says is akin to dedicated headphones or earbuds.
Here's a sample video showing the camera's quality in documenting everyday life:
Video quality is surprisingly good, very stable even when I'm moving around. The best use case is being able to record your kids without picking up a phone pic.twitter.com/axhkMYfN8e

— Devindra Hardawar (@Devindra) September 9, 2021
The Ray-Ban Stories will pair with the new Facebook View app to allow users to share content with friends and social media followers. The app is available on both iOS and Android and is designed to make it simple to import, edit, and share content captured on the smart glasses with a variety of apps including Facebook, Instagram, WhatsApp, Messenger, Twitter, TikTok, and Snapchat. Any content created with the glasses can be exported to a phone's camera roll and shared from that point as well.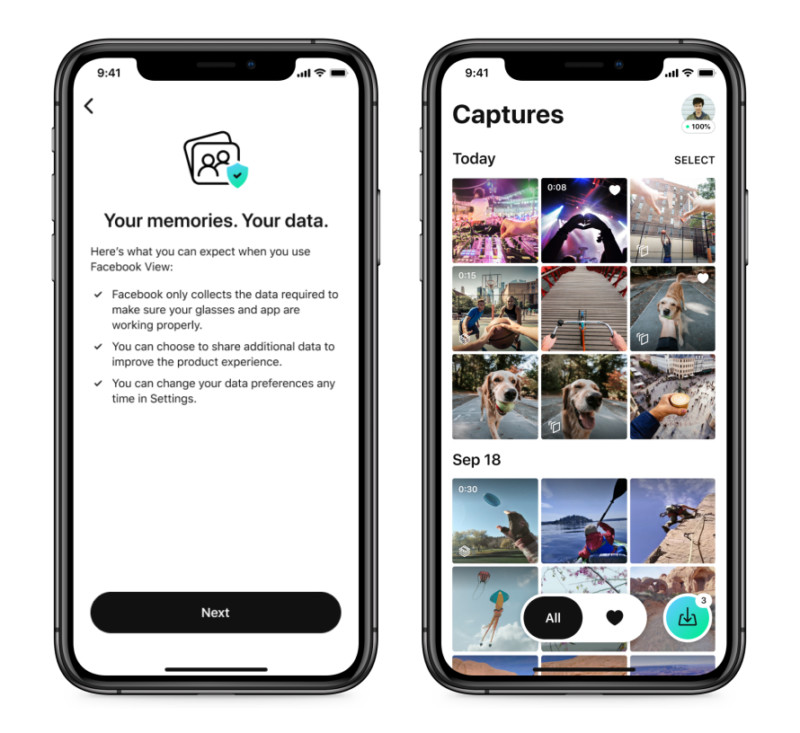 "From the start, we designed Ray-Ban Stories with privacy in mind, adding numerous built-in features to provide control and peace of mind to both device owners and bystanders," Facebook says. "More information on these features, as well as our new guidelines for responsible use, can be found on the Ray-Ban Stories privacy microsite."
Ray-Ban Stories start at $299 from the Ray-Ban online store.