Photographers to Follow on Instagram: July 30, 2021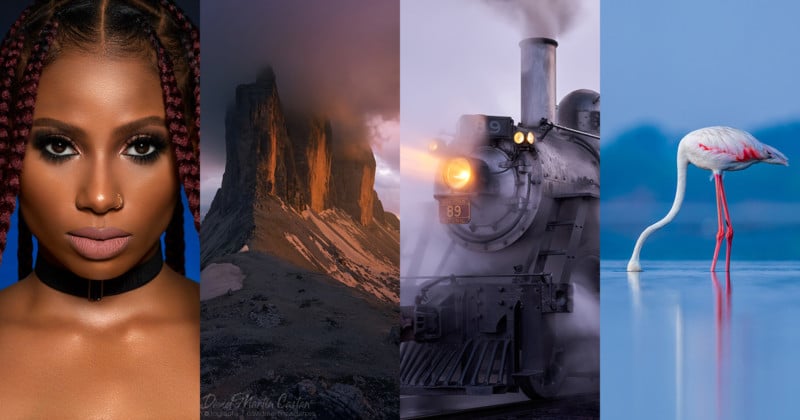 Every day, the PetaPixel Instagram account is sharing excellent photography from our readers and those who inspire us. Here's a look at some of our recent favorite posts and the photographers behind the lens.
Our @PetaPixel Instagram page has been posting all the great work that finds its way in front of our eyes. Want to see your photos shared on our account? First, you'll want to follow us. Then use the #petapixel hashtag in your posts to join our Instagram community of photographers. These steps let us easily find what to share.
Below, we recognize a selection of talented photographers who recently had their work featured on @PetaPixel. Keep posting your images with #petapixel and you could find yourself here next week.
---
Peter Usman, found on Instagram as @peterusmanphoto, is a beauty and fashion photographer based out of Abuja, Nigeria. This electric shot of music producer Milakeyzz defines Usman's style with a clean backdrop and the three-quarter portrait look or closer. Everything in the frame needs to come together in harmony when photos are this intimate, and his track record for nailing it runs deep.
---
David Martín Castán, known as @tucucumba on Instagram, is a landscape photographer that has traveled the world in pursuit of his craft. As a workshop leader and online photography course teacher, Castán helps others to feel the joy he has while photographing. This particular photo was taken in Dolomitas, in the Tre Cime di Lavaredo after a big storm.
---
Carlos Sussmann, known as @kagloosphoto on Instagram, is a still-life photographer specializing in products, food, and beverages. He calls his style "high-end minimalism." Sussmann clarified, "My intention is to highlight products in a minimalistic environment, so all the attention is focused on the product."
---
Matthew Malkiewicz is @losttracksoftime on Instagram and he has found his calling with photographing trains. "My galleries capture my travels and experiences across our countryside," said Malkiewicz. "Some near home, others far away and remote, all uniquely memorable." He adds that it's a passion that brought him to where he is in life today.
In 2014, PetaPixel ran a feature about Malkiewicz's engaging work.
---
Karthik Sriraman, or @karthik.carolos on Instagram, is a nature and wildlife photographer based in Chennai, India. During his free time away from being an IT Project Manager, Sriraman seeks out his wildlife subjects like this flamingo. This photo was taken with the Sony Alpha 7 III and 200-600mm f/5.6-6.3 G OSS lens, his "go-to" gear for birds and wildlife.
Sriraman's work has been featured by Discovery, Sony Alpha, and National Geographic, but that notoriety hasn't stalled his desire to do more. "My dream is to capture the Northern Lights and emperor penguins," he told PetaPixel.
---
Be sure to follow us on Instagram to see more work from photographers like you and tag photos with #petapixel for them to be considered for a feature.
---
Image credits: All photographs used with the permission of their respective photographers.