Sigma Versus Sony: Which E-Mount 35mm f/1.4 Lens is Better?
Within a few months of each other at the beginning of 2021, both Sony and Sigma announced 35mm f/1.4 lenses for full-frame Sony E-mount cameras. They were just begging for a comparison to be made.
This is not the first foray into the 35mm f/1.4 landscape for either company. Sony had the Distagon 35mm f/1.4 ZA available for full-frame mirrorless cameras since 2015. On the other hand, the Sigma 35mm f/1.4 DG HSM ART lens has an E-mount but functionally is the older DSLR design fitted with a non-removable converter. In both cases, the new lenses compared here are not updates, but completely original designs. Let's take a closer look at the Sony 35mm f/1.4 G Master and Sigma 35mm f/1.4 DG DN Art to determine which new lens comes out on top.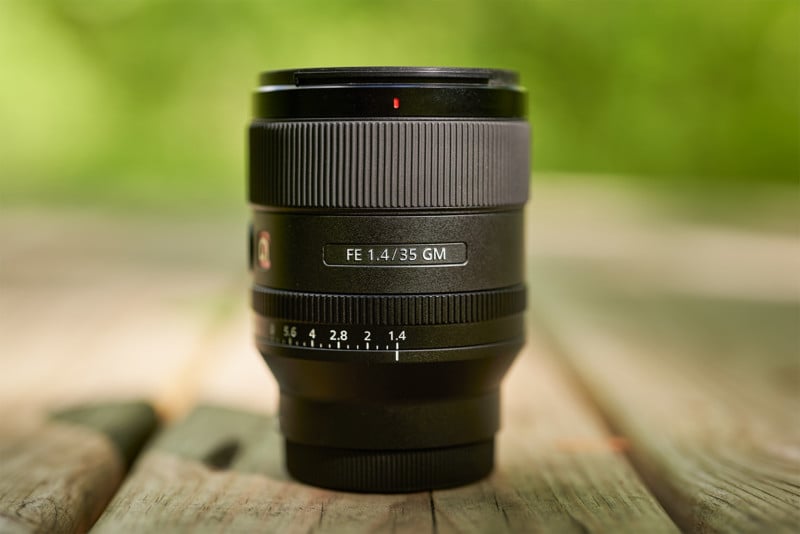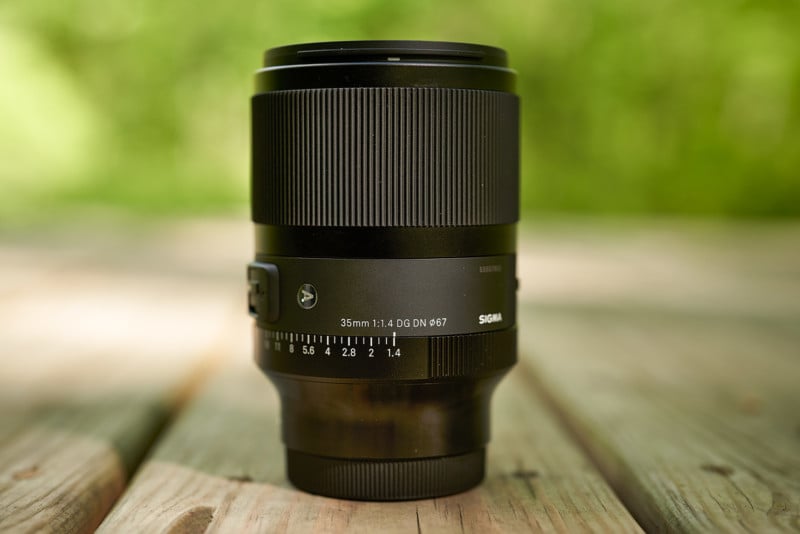 Design and Build Quality
Looking at the lenses side by side, the most apparent difference in form would be that the Sigma is longer. In practical use, the extra length was never a problem in finding a spot in my bag or with handling. If you run a very tight photography setup with limited space and an extra half-inch here means taking away a half-inch of gear elsewhere, this might be a problem. For most of us though, it's not a deal-breaker.
The same goes for the weight, where the Sony is a quarter-pound lighter. Like with the slight difference in size, the weight is not enough of a difference that I find could influence any purchasing decision on its own. I respect that the Sony lens achieves these marks, but at the end of the day, I can't say it's extremely important comparatively. We aren't talking two inches and almost two pounds of difference like the Sony 14mm f/1.8 GM versus Sigma 14mm f/1.8 DG HSM.
Continuing the theme of non-difference makers, both lenses share 67mm threading for filters, meaning one won't have any extra hidden ownership cost over the other in this area.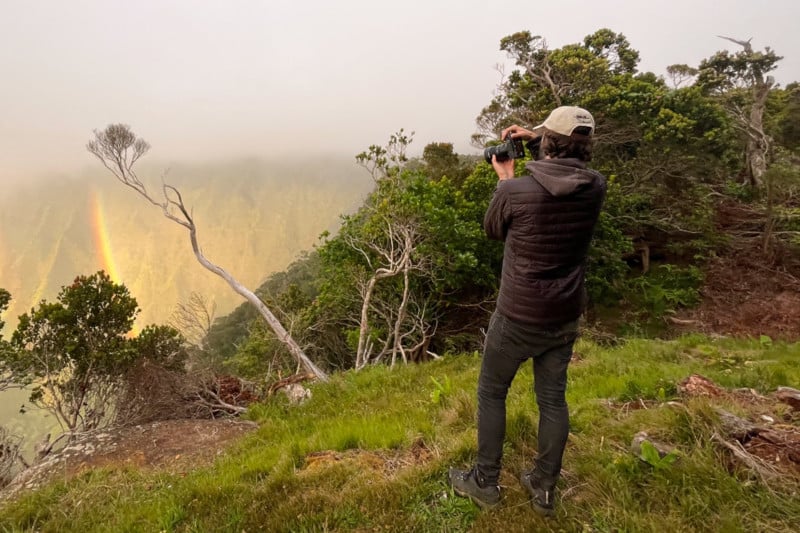 Both lenses feature the same set of controls including the focus and aperture rings, aperture de-click switch, focus hold button, and focus mode switch. The aperture ring can either be set to specific f-stop numbers manually or be controlled through the camera using the "A" setting.
Surprisingly, it's Sigma that goes a step above here with the addition of an aperture locking switch. This prevents the aperture ring from moving off of the "A" setting, which avoids the scenario where the camera doesn't want to respond to aperture changes and the photographer only later realizes the ring had mistakenly moved to manual. Points go to Sigma for thinking of this because it's not uncommon for the aperture settings to get twisted while mounting the lens to a camera or throughout use when my hand works in that area while shooting.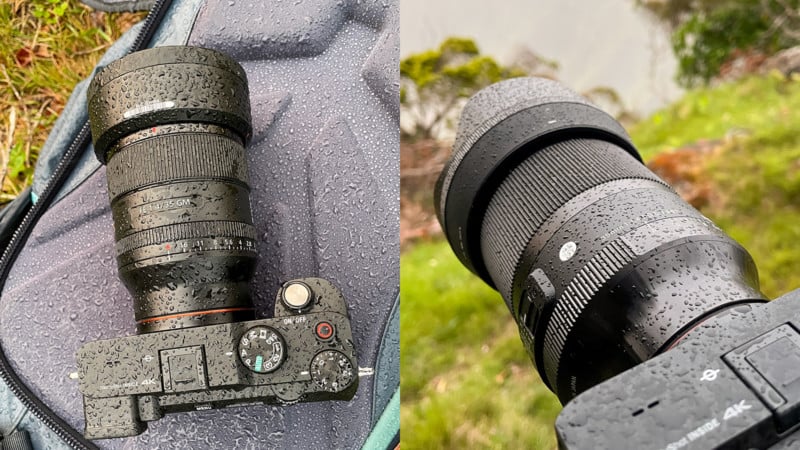 Spending a couple of weeks with the lenses is not going to paint the full picture of build quality, but I did my best. Throughout my time on the island of Kauaʻi, I dealt with plenty of dust, rain showers, sand, wet surfaces, humidity, and sudden temperature changes. Even after the most trying conditions, there were no apparent ill effects on either lens. This is not to say nothing will develop over time, but they both seemed trustworthy enough to not baby around as far as my limited time could tell.
Image Quality
This is what it all comes down to. When I think about the differences between the Sony and Sigma 35mm f/1.4 lenses, and why someone would pay $500 more for the Sony, these are the three main reasons I can come up with.
Distortion
The very first thing I noticed when shooting identical frames with both lenses is the distortion differences. In the example below, I've drawn a line above the horizon to more plainly see that the Sigma exhibits barrel distortion whereas the Sony is very well controlled.
Of course, barrel distortion is not the end of the world and can be automatically corrected while importing images to RAW processing software. I can spin an "advantage" to the Sigma in that it also gives more field of view to a scene over Sony. Say I'm photographing in a forest with no easily identifiable horizon line; it may be welcome to have more of the scene in my composition at the cost of distortion that no one can even tell is there.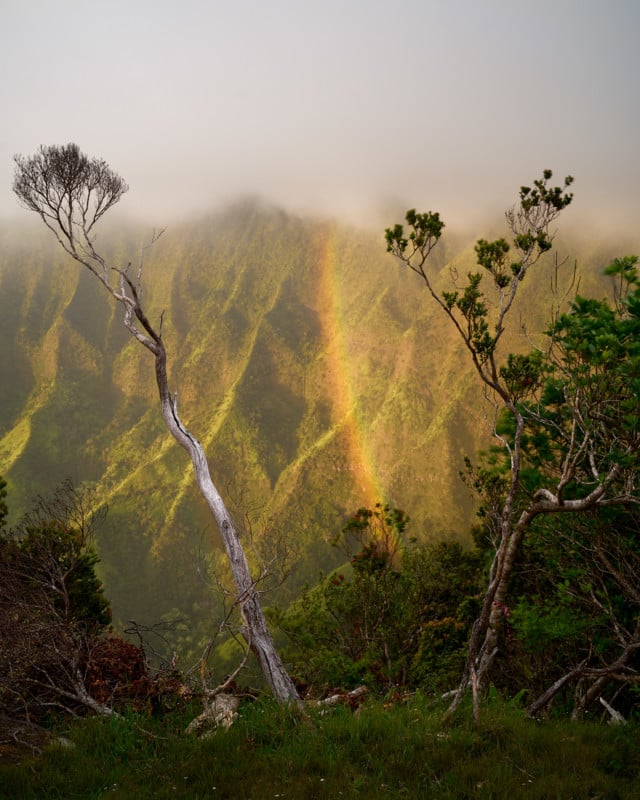 Sharpness
Both the Sony and Sigma lenses have enough apparent sharpness that crosses the threshold of being good lenses to being great lenses. However, at the extreme edges of the frame with the Sigma, there is more of a drop-off of sharpness with photos taken wide open compared to Sony. The Sony lens keeps things together remarkably well. When stopped down to f/8 in the example below, both lenses are identical in sharpness.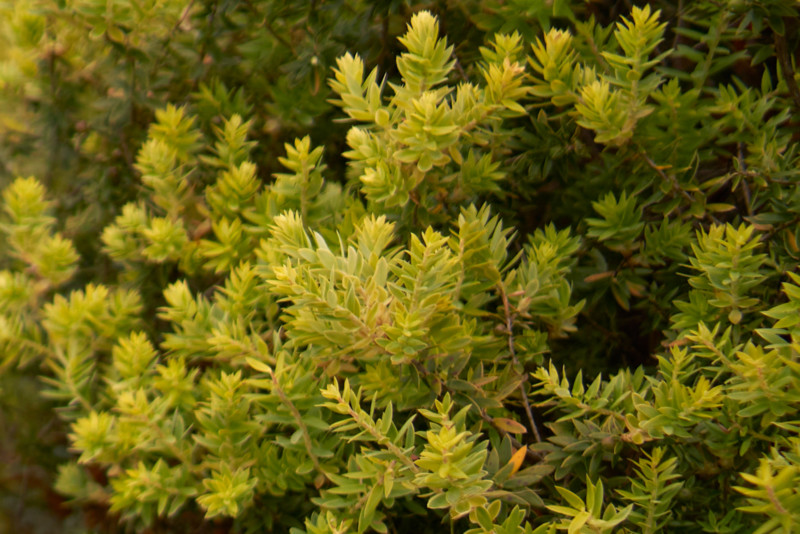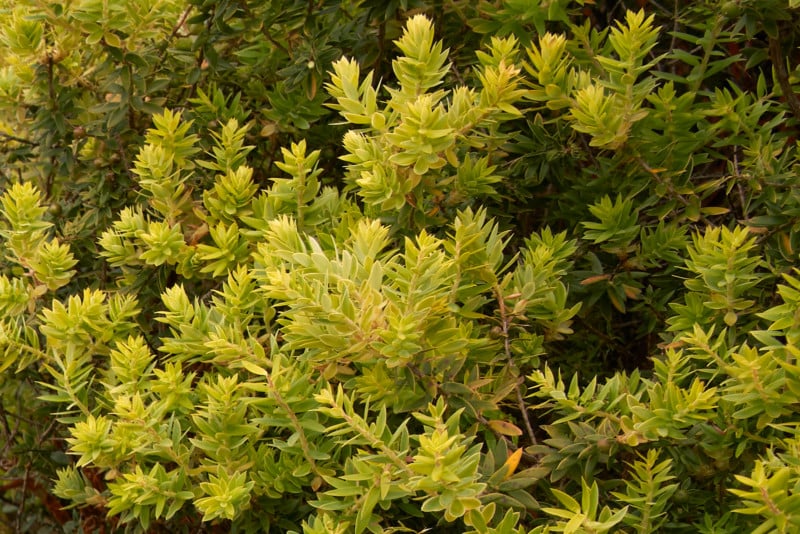 Related to lens sharpness, I'll add that when I compared vignetting, flaring, and color fringing, I found that all of these are equally well controlled. Jumping to the section below, you'll find some ghosting and aberrations crop up in the Sigma f/1.4 and Sony f/8 images.
Bokeh
I also compared the out-of-focus qualities of these lenses. Both feature an 11-bladed circular aperture, which for quick reference is a step up from the 9-bladed aperture that their predecessors I mentioned at the beginning of this article used. More aperture bladed should mean even more perfectly circular bokeh with less noticeable straight edges, and that's exactly what we get.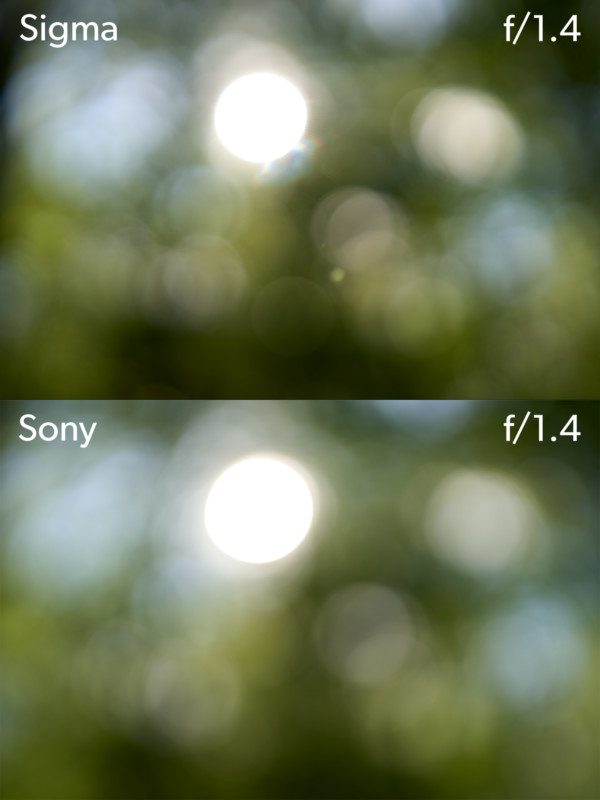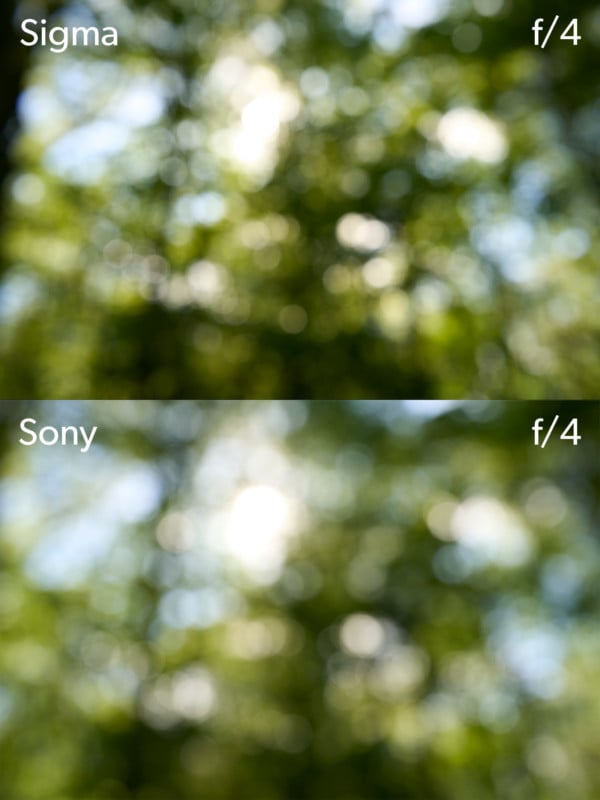 The difference I see is how defined the out-of-focus edges are. With Sony, the edges of the bokeh balls melt away and into each other. Sigma on the other hand has a more distinguished shape and each ball holds up as its own rather than smearing.
Honestly, it's two different looks and I wouldn't necessarily say one is better than the other. It depends on personal taste. If you like to shoot with out-of-focus lights in the frame, the Sigma might actually have more pop and more of a "wow" factor. That said, Sony's lens will likely be a touch better at blowing out unsightly backgrounds into indistinguishable bokeh pudding and for that, I would consider it the more traditional winner in this area.
Autofocus
Neither lens totally blew me away in autofocus performance at f/1.4 when paired with the Sony a7R III. Both are perfect for less demanding autofocus needs like face tracking a person around the frame or Animal Eye AF for pet portraits, but when it came to tracking anything faster, neither performed well most of the time.
After tinkering away with my camera's tracking sensitivity settings and seeing if the Sigma and Sony were just a little finicky on their preferences, I deemed both lenses equal in their autofocus performance when paired with the a7R III.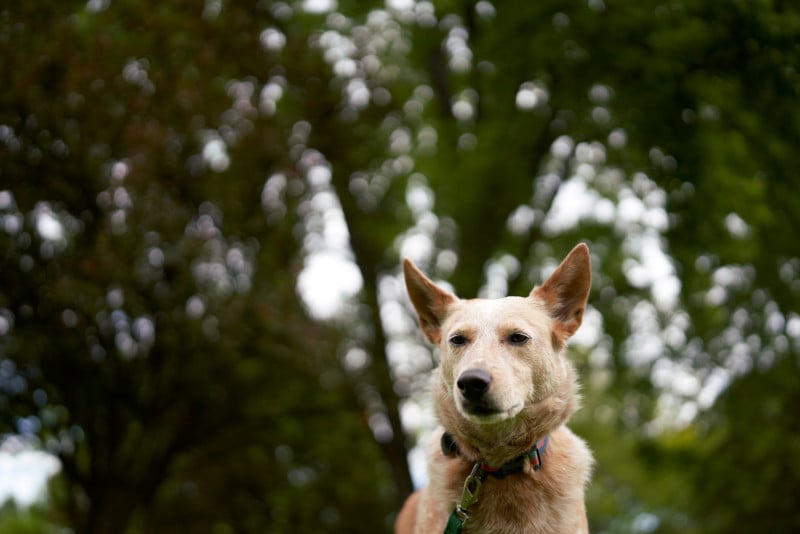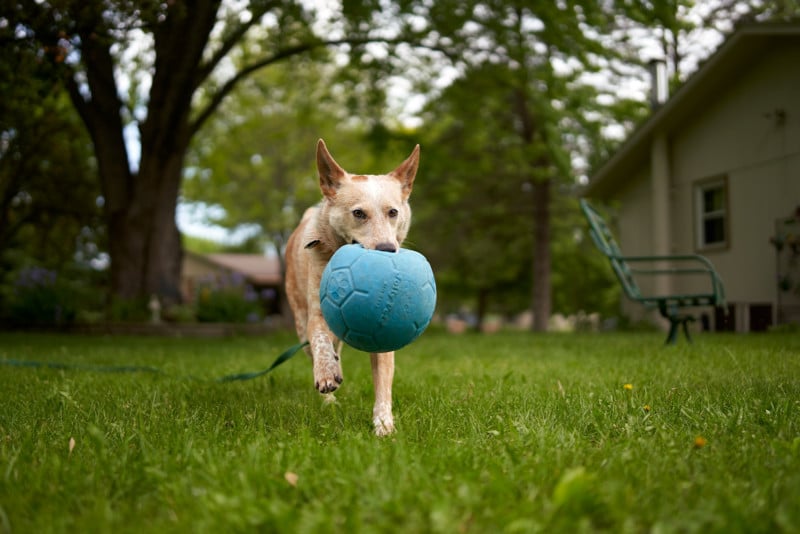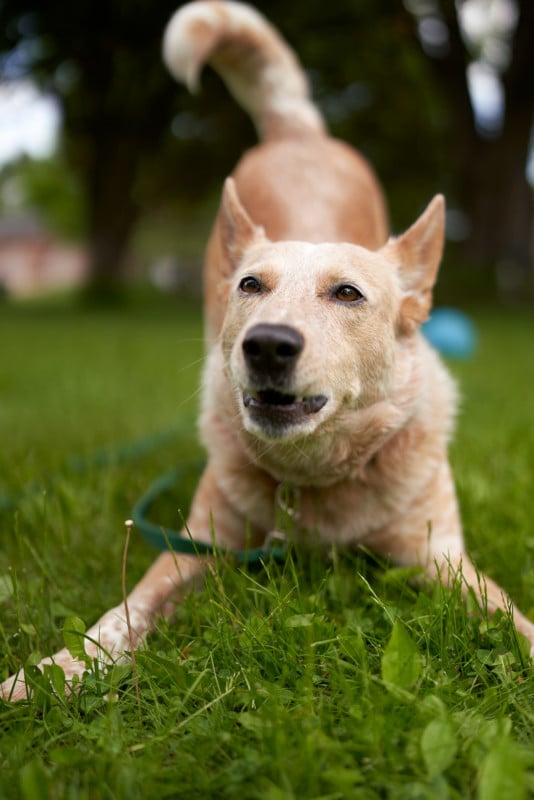 It's a Good Year to Buy a 35mm Lens
At the beginning of this comparison, I wrote that the size and weight were nothing that distinctly made a winner, but throughout testing it was clear the Sony 35mm f/1.4 GM always had as slight of an edge as it did in those two physical categories. There was never any single area that instantly crowned it a winner, but Sony holds an edge nonetheless. It's after compounding everything I threw at the two lenses that the slight edge-case wins added up.
Sony is the winner of this comparison, and I think it's worth spending the extra $500 for it considering the lifetime of lens ownership.
But wait! It needs to be said that the Sigma 35mm f/1.4 DG DN Art is not bad by any means. I'm sure there will be some of you who will compare these two lenses and decide for yourself that the Sigma is still the better value, and that is completely reasonable. The Sony is my winner, but there was no loser.