Sigma Unveils the First 9 Art Lenses for Sony E-Mount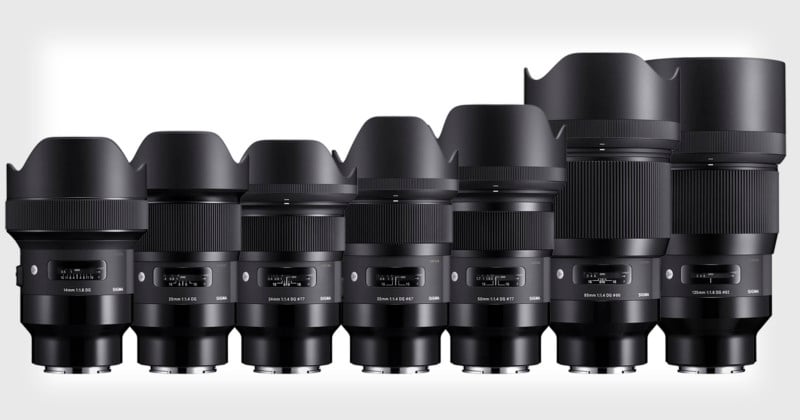 Sigma's highly-acclaimed Art lenses are coming to Sony's E-mount in a big way. Nine new full-frame prime E-mount Art lenses were just unveiled to give Sony shooters "the highest level of optical performance."

The seven lenses are the 14mm f/1.8, 20mm f/1.4, 24mm f/1.4, 35mm f/1.4, 50mm f/1.4, 70mm f/2.8 Macro, 85mm f/1.4, 105mm f/1.4, and 135mm f/1.8.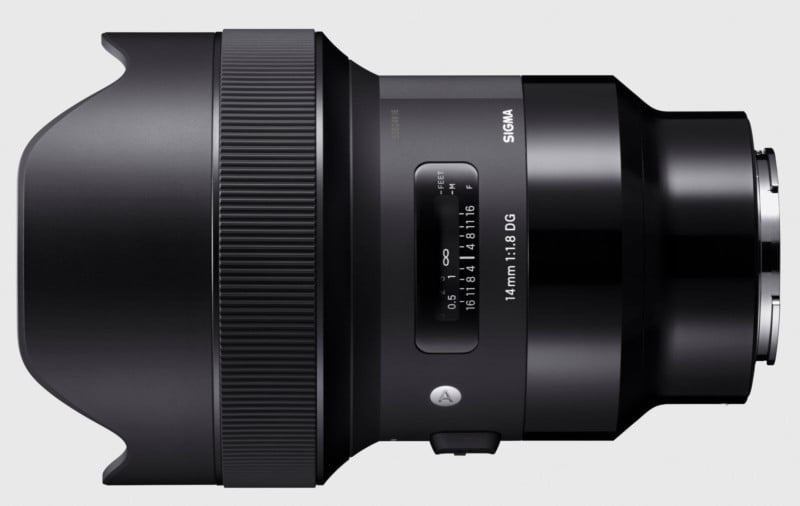 Sigma just announced the 70mm f/2.8 Macro and 105mm f/1.4 lenses today, but the other 7 were already available for Canon, Nikon, and Sigma mounts prior to this announcement. Sigma says the new Sony E-mount lenses will feature the exact same optical designs that have attracted rave reviews, but the lenses will also feature a "newly developed control algorithm that optimizes the autofocus drive and maximizes the data transmission speed."
The native lenses will also work with Sony's Continuous AF (AF-C) and high-speed autofocus capabilities, which weren't available before when adapting non-native Sigma Art lenses using the Sigma MC-11 converter.
Each lens features a brass bayonet mount and rubber sealing that helps resist dust and water splashes.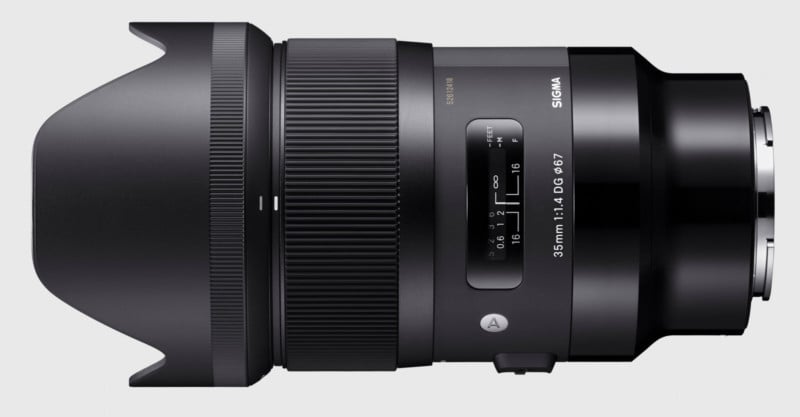 Finally, the native lenses will also work well with Sony's in-camera image stabilization and in-camera lens aberration correction (which fixes things like peripheral illumination, chromatic aberrations, and distortion).
And this is all just the start of Sigma's support for Sony gear. The company says that it will continue to introduce new E-mount Art lenses moving forward. Sigma also offers a Mount Conversion Service that lets you convert your existing collection of Art lenses to a different mount if you choose to switch camera systems.
Pricing and availability for these 9 lenses have yet to be revealed.