Andy Warhol's Polaroid Camera Just Sold for $13,750 at Auction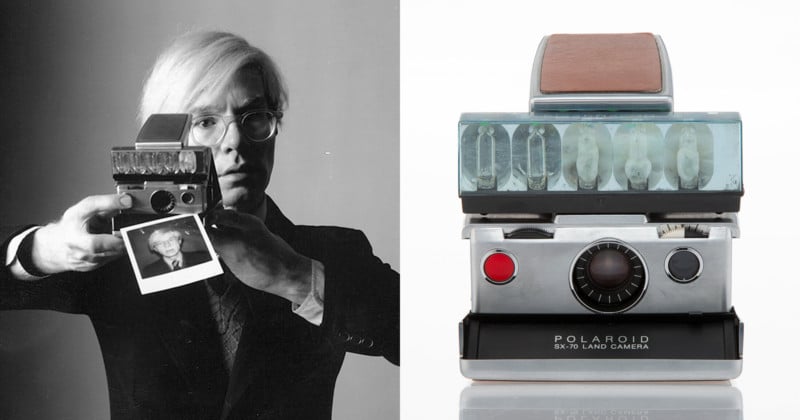 One of Andy Warhol's personal Polaroid SX-70 Land Cameras, a camera the artist used extensively at the height of his career in the 1970s, was just auctioned off by Heritage Auctions for a whopping $13,750 earlier this week.
Finding a working, used Polaroid SX-70 isn't too hard these days. You can pick one up on eBay for between $100 and $200 depending on the auction. But finding a Polaroid SX-70 that was used by Andy Warhol is a different matter entirely.
This little piece of photo history—a standard, chrome-plated SX-70 Land Camera from 1974 with brown leather panels and a partially used Flash Bar 10—was used by Warhol to take pictures of celebrities (and himself), before being bequeathed to his close friend and co-founder of Interview Magazine John Wilcock sometime around 1985-1986.
Here's a closer look at the $13,750 Polaroid camera: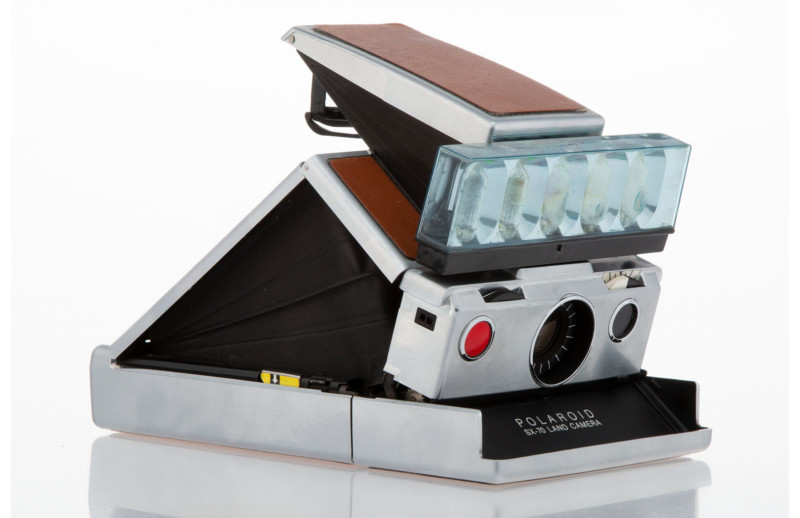 "Warhol was almost never without a camera and his camera of choice was the Polaroid SX-70. He used it to take portraits of his friends and document his life," explains Nigel Russel, Director of Photography at Heritage Auctions. "It's an iconic piece of photographic and art history."
Since the auctioned camera could easily be mistaken for any other 1974 Polaroid SX-70, the winner of the auction also received a signed letter from John Wilcock himself, dated March 2009, which attests to the camera's authenticity.
"I, John Wilcock, confirm that the Polaroid camera (marked XA4291B4P) was a personal property of Andy Warhol," reads the letter. "Andy was a dear friend of mine. We worked for many years together and had a good relationship."
Unfortunately, Mr. Wilcock passed away in 2018.
It's likely that Warhol owned several (if not "many") SX-70 cameras, so the one he's using in the photo above may not be the same one that was auctioned off, but given Mr. Wilcox relationship with Warhol, his word should be enough to convince any collector—and, indeed, it seems that it was.