Reflecting on Two Years in the Sony Alpha Ecosystem
The third of this month marked two years since I took my first foray into the Sony Alpha Ecosystem. I thought it would be a good idea to look back to see how I'm liking the system and if my views have changed since my 12 month a7 III review.
Briefly: Why I Switched
I won't go into great detail as to why I switched since I've already explained that in my previous review. The plain and simple fact is that I switched due to G.A.S. In these types of posts, you'll hear most people say that they were sick of Canon's lack of innovation or dynamic range, but that wasn't true for me. I actually enjoyed the Canon gear I owned and still lust over their products.
By May of 2018, I was just sick of waiting for a full-frame Canon body. The Sony a7 III had so much to offer and at a very reasonable price. There were strong rumors at that point of an EOS R in the works, but I decided not to wait for gear that wasn't even guaranteed when there was an amazing option already available.
What Made Me Stay
Whenever you try something new, there's always that chance you'll get buyers remorse and run back. Like many, I dipped my toes in the water by using a Sigma MC-11 and keeping most of my Canon glass.
In the 12 months since I wrote that review, I have now sold off almost all my Canon EF lenses and replaced them with their Sony counterparts. For me, a system is less about the body and more about what lenses you can get for that given system. Canon has long been known for how good its lenses are, and it's still proving this with its RF Mount.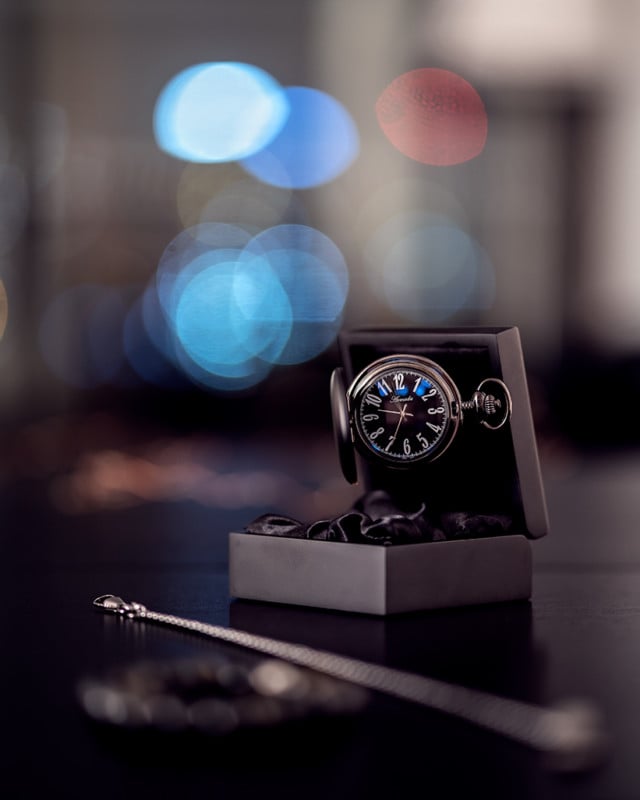 Like anyone else, I love a lens that is an amazing value for money, especially when it comes from a first party. I had that with the Canon EF 35mm f/2 IS, which was glued to my 6D and 6D Mark II.
Thankfully, there are several of these lenses available for the E Mount too. Over the past few years I've really grown to love the 85mm focal length. The Sony FE 85mm f/1.8 is an amazing value considering the AF and image quality. At a similar price point, you also have other great primes like the FE 35mm and 55mm f/1.8. Some may not see these as being that great considering their cost for a f/1.8 maximum aperture, but I find them to be a great balance between price and performance.
In terms of third party support, Tamron's recent releases have E Mount users covered. Not only do they have a small compact trinity of f/2.8 primes, they also have their fantastic and affordable f/2.8 zooms. I did own the Tamron 28-75mm lens for a short period of time and was really happy with everything it had to offer. I'm just not a zoom person so I ended up selling it off.
With each new lens release, Sony impresses me more and more. Lenses are the key to my heart and Sony is genuinely doing great in this department. With the purchase of the Sony FE 24mm f/1.4 earlier in the year, I feel I am locking myself even further into the E Mount system… which I don't really mind.
I'm definitely in the minority here, but Sony's menu system doesn't actually bother me. Anything I ever use has been added to a custom menu so it's really easy to find. And the sensor is fantastic as well: I certainly have no complaints when it comes to the dynamic range and quality of the images it produces too.
I could honestly keep this camera for another 5 years and probably not feel limited at all.
What Makes Me Want to Leave
I personally don't have many complaints when it comes to the Sony system. Frankly, I'm easily pleased and never really had many complaints about Canon either.
There are two main issues I generally do have with Sony. The first is the displays they use on their bodies. Even the most die-hard Sony fanboys have to admit that the EVF and rear display on the a7 III is nowhere near as good as what Nikon's Z6 and Canon's EOS R have to offer.
According to spec sheet, their displays are as follows:
Canon: 3.69 million dot EVF and a 2.1 million dot FULLY Articulating screen
Nikon: 3.69 million dot EVF and a 2.1 million dot vari-angle screen
Sony: 2.35 million dot EVF and a 921k dot varoi-angle screen
Prior to owning my a7 III, the only EVF I had used was that on the Canon M5. In comparison to the M5, the Sony EVF is quite a bit nicer. In fact, I never actually felt the EVF on the a7 III was that bad… until I tried the Z6. One day I was waiting for a flight so decided to play around with the Z6 on display in a camera store. I was immediately amazed by how much better its displays were, and it took me some time to get used to my a7 III again after that.
Considering both the EOS R and Z6 are in a similar price range to the Sony a7 III, I'd really like to see higher resolution displays on the Sony cameras that are fully touch enabled. A fully articulating screen is also something I'd really love to see on a Sony body too. Many people see these as being something just for vloggers and people who shoot video, but I shoot absolutely zero video with my cameras and I still want one.
When traveling or doing self-portraits they are really invaluable, and much faster to look at than having to connect your phone for remote shooting. Also, when I shoot my still life photos, I will sometimes hold props in place. Being able to see what I'm doing while facing the camera makes this so much easier
The other minor issue I have is with the frequency of their releases. In the early days Sony was able to justify their frequent releases as full-frame mirrorless cameras were still maturing. But dare I say it: as of the third iterations of Sony's a7 and a7R lines, they have reached a mature point and are really well-rounded bodies.
For some there is a simple solution, just don't upgrade when a new model releases. This does work for some people, but not all. Previously, with DSLRs, I would always sell mine off just before a new one would be released in order to get a really good resale value. But if I was to skip the Sony a7 IV for example, and just get the a7 V, the resale of my a7 III would be very poor.
This is probably a good thing for people looking to buy second hand gear, but not for us who are trying to sell it.
There was a four year gap between the Sony a7 II and III, which allowed for a significant upgrade across all its specs. I would personally rather wait that 4 years every time and be blown away by each release, than see less than exciting incremental updates. With how good the current cameras are from all the manufacturers, it's unlikely you would outgrow your current body and struggle to capture images in that four year period.
What Does the Future Hold?
I would be a liar if I said that I'm not tempted by other systems whenever new gear is announced. Even the simple rumor of the Canon EOS R6 has me contemplating a switch back to Canon. But the voice of reason in me knows the right choice I need to make.
I switched to Sony to begin with because of impatience and G.A.S., and I won't make that mistake again. If you hear people say your camera is a tool, they are definitely right. This tool serves the purpose I need it to, and excels at it. One day I do hope to get a second full-frame body. Who knows whether that will be another a7 series camera, the Canon R6, or something else.
---
About the author: Daniel Lee is a photography enthusiast based in Sydney, Australia. He enjoys many different genres but generally focuses on street, urban and still life photography. You can find more of his work and writing on his website, Twitter, and Flickr. This article was also published here.