The Winning Photos of Nat Geo's Travel Photographer of the Year 2018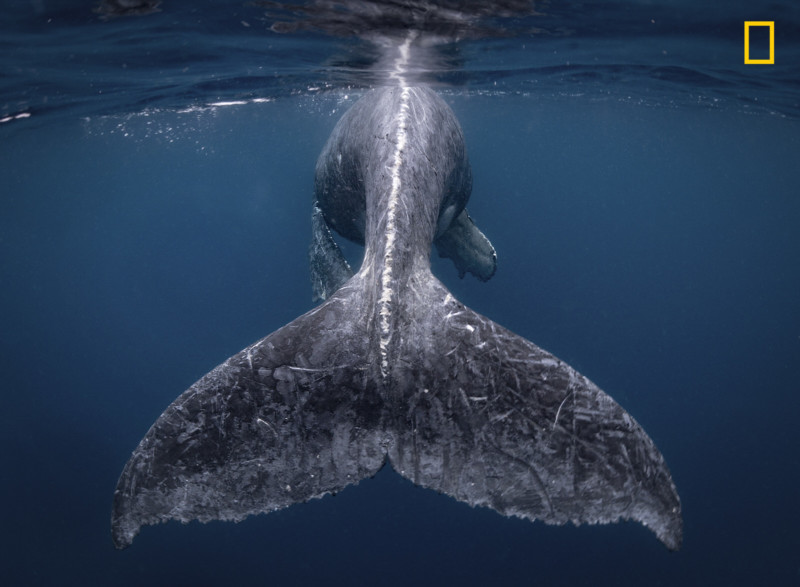 National Geographic has announced the winning photos of its popular Travel Photographer of the Year 2018 photo contest. The grand prize was awarded to Japanese photographer Reiko Takahashi, who captured an underwater photo of a humpback whale calf's tail.

The winning photo, titled "Mermaid," was selected from over 13,000 entries received this year. Here's the description provided by the photographer:
I was fortunate to have encountered a humpback whale with her calf on my first day snorkeling near Japan's Kumejima Island. Most of the time, the calf stayed close to her mom. At one point, the calf began jumping and tapping its tail on the water near us—it was very friendly and curious. Finally, the mother, who was watching nearby, came to pick up the calf and swim away. I fell in love completely with the calf and it's very energetic, large, and beautiful tail.
Takahashi is a long-time photographer who left her office job to pursue underwater photography, and she traveled to Japan's Kumejima Island specifically to capture photos of humpback whales with their young calves.
"It was a special scene for me, to be able to take a photo of the calf, completely relaxed in gentle waters," Takahashi tells Nat Geo. "I really cannot believe it. It was my dream to win. I am honored and it will be the driving force for my future shooting."
As part of her win, Takahashi receives a $10,000 award.
Here are the other winning photos in this year's contest:
Nature, 2nd Place
Nature, 3rd Place
Cities, 1st Place
Cities, 2nd Place
Cities, 3rd Place
People, 1st Place
People, 2nd Place
People, 3rd Place