Underwater Photo Series Showcases the Beauty of Humpback Whales
Photographer Kurt Arrigo has wanted to free dive with humpback whales since he was 10 years old. 40 years later, he finally got the opportunity to make that dream a reality.
Arrigo is a Malta-based underwater photographer who has shot a number of impressive photo series in the past, including documenting one swimmer's 62-mile, 28-hour open water swim and a group of professional freedivers enjoying an underwater playground.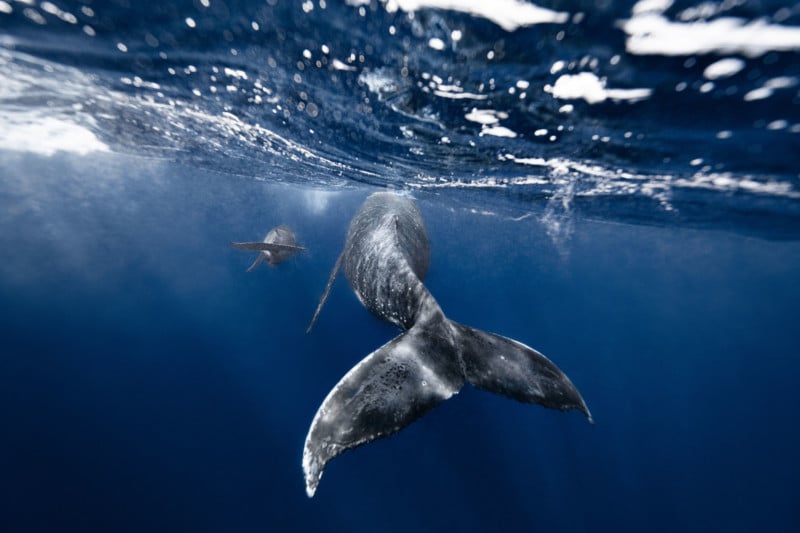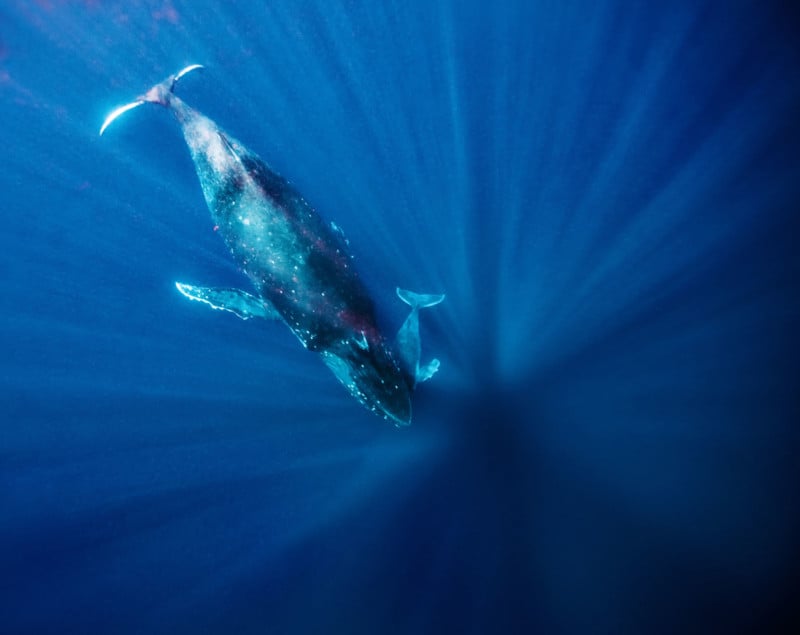 In 2018, Arrigo had the opportunity to free dive with humpback whales in Tonga. The summer before he would undergo the experience he spent lengthening his breath and expanding his comfort zone beneath the waves. Despite the preparation, he says capturing his series of photos still pushed him to his limits.
Gentle Undersea Giants
The goal of his expedition was to look for humpback whales and capture them on camera. Arrigo tells PetaPixel that he shot the series with a Nikon D850 and an Aquatech underwater housing.
"Locating these magnificent creatures required my team to jump on a boat and head out to the open ocean. When shooting wildlife, there can be no assurances they would show up and allow us in their space," Arrigo says.
"In fact when we found our first humpback whale, she was thrashing about and smacking her tail fin on the surface making it clear we were not welcome. No image is worth creating unnecessary stress for wildlife or danger for the photographic team so we decided to move on."
The next day, luck was on their side and Arrigo had a lengthy encounter with a mother and calf.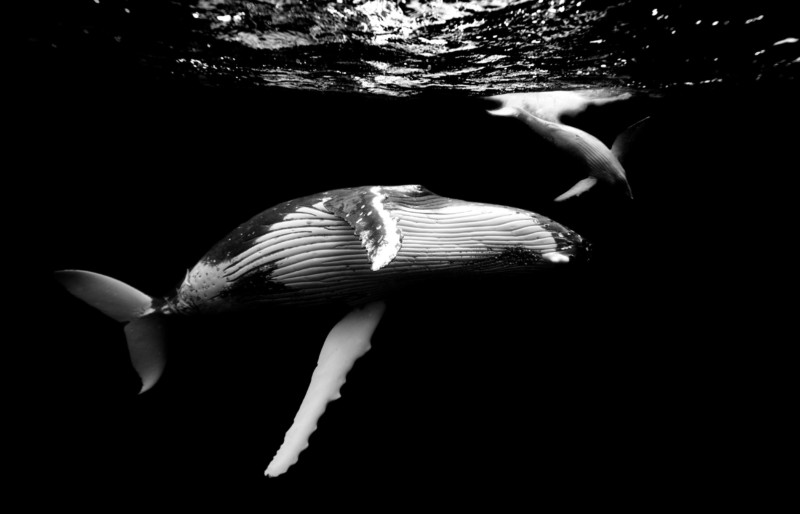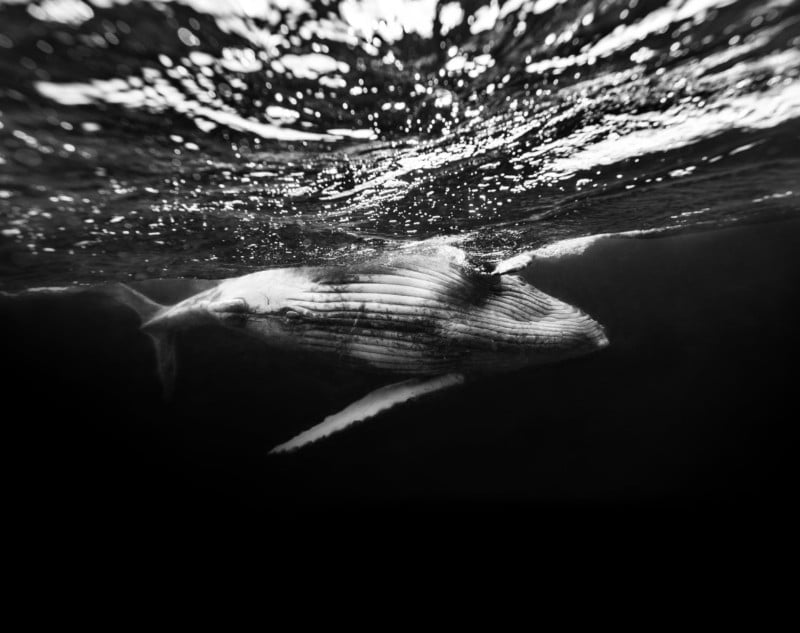 "Jumping into the ocean, it is indisputable that this is their natural habitat, not ours. The mother whale swam protectively alongside her curious calf and it was with her permission that I gently slid into the water, feeling vulnerable and exposed," Arrigo recalls.
"On a single breath, I approached the playful calf who seemed keen to interact as the mother watched closely. For thirty minutes I swam up to the surface for air, diving back down urgently, not wanting to waste a minute of this precious invitation, both myself and the whales curious to download all that we could about each other. Once the mother decided that playtime was over I watched them descend into the deep blue."
A Conservationist Mindset
Arrigo says that there is nothing he has experienced that is like making eye contact with these giant denizens of the deep. He hopes that his photos will better help viewers connect with these giant creatures and therefore work towards their conservation and protection.
"Their raw beauty and purity of spirit left me with an indelible mark and a renewed enthusiasm for the conservation of the underwater world."
Arrigo's series is available in prints through his website, and more of his work can be found on his Instagram.
---
Image credits: Photos by Kurt Arrigo.