Sony Unveils the 400mm f/2.8 Lens, a $12,000 Sports and Wildlife Monster
Sony has just unveiled the long-awaited 400mm f/2.8 G Master prime lens. The E-mount ecosystem finally has a fast super-telephoto lens designed for sports and wildlife photographers, and the Sony a9 finally has a best friend.


The new Sony 400mm f/2.8 GM OSS is the first super-telephoto prime in the E-mount lineup. The existing Sony 100-400mm G Master lens can provide the same reach, but it's a zoom lens with a slow variable maximum aperture of f/4.5-5.6.
Sony's latest lens combines optical quality with impressive physical specs as well. It's the world's lightest 400mm f/2.8 prime lens, weighing only a little more than 6 pounds (~2.7kg).
Thanks to an innovative optical design with a reduced number of optical elements and magnesium alloy components, the lens "provides a level of portability and handheld maneuverability that has never before been achieved in a lens of its class," Sony says. It's also not front heavy, allowing photographers to more easily pan while shooting both handheld and on a monopod.
Two new high-speed XD (extreme dynamic) Linear Motors drives the focus group in the lens, greatly increasing the lens' moving-subject tracking performance. Special motion algorithms help control noise levels while minimizing lag and instability.
There are several controls found on the lens, including customizable focus-hold buttons in 4 spots, a Full-TIME DMF switch (to immediately do manual focus at any time), a focus ring with Linear Response MF (for finely-controlled manual focus), three different optical stabilization modes (a new Mode 3 helps frame moving subjects), and a function ring with "Preset" and "Function" settings (a first in a Sony lens).
The rear of the lens features a drop-in filter slot that accepts 40.5mm filters of various types. The slot comes will with a "normal filter" that's actually part of the lens' optical design, so you'll always need at least some kind of filter inserted into the slot for the lens to function.
Other features and specs of the lens include 3 fluorite elements (which minimize chromatic aberration and suppress color bleeding), a Nano AR coating (which suppresses reflections, glare, and ghosting), a fluorine coating (that resists dust and fingerprints), an 11-blade circular aperture for creamy bokeh, compatibility with Sony's 1.4x and 2x teleconverters, and a carbon fiber hood (that's strong, light, and resistant to dust and moisture).
Here are some official sample photos captured using the new Sony 400mm: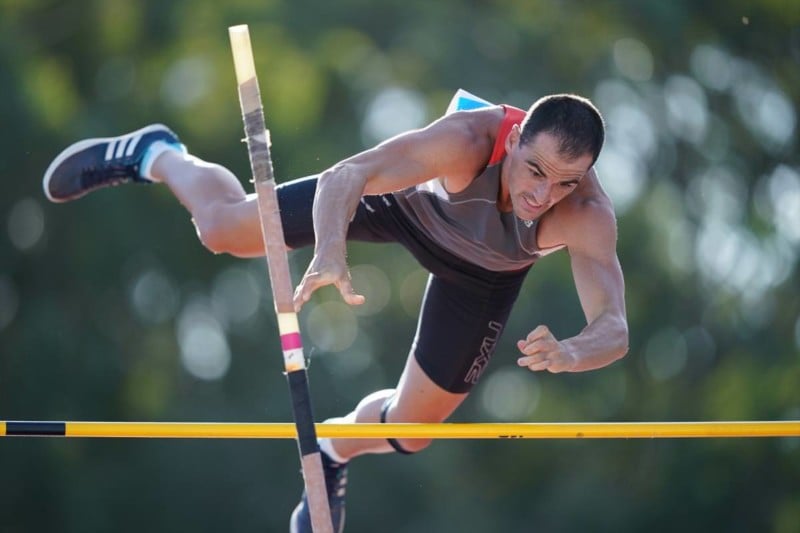 Here's a 2-minute overview of the lens' features:
And here's a 3.5-minute video in which sports photographers Bob Martin and Nick Didlick share their thoughts on using the lens:
As you might expect, a lens of this caliber and with these features doesn't come cheap: the Sony FE 400mm f/2.8 GM OSS will have a price tag of about $12,000 when it begins shipping in September 2018. You can pre-order the lens at B&H and Adorama.